Transformation of the Day: Roberta lost 146 pounds. This busy mom of five, wants to be a healthy and thriving example for her children and give them the best version of herself. She got results by maintaining an active lifestyle, drinking green smoothies, and learning how to make healthier food choices.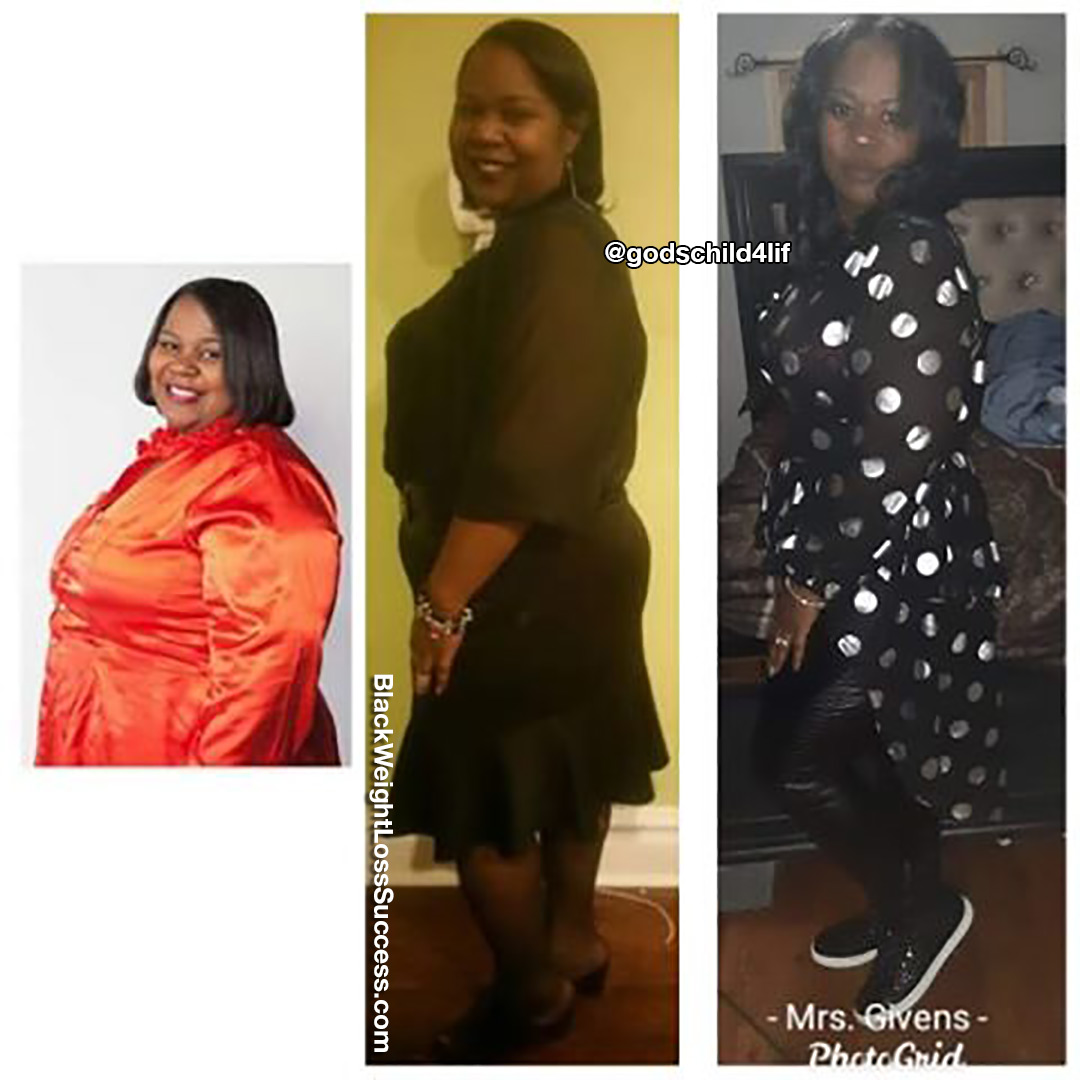 What was your motivation?
My motivation for losing weight was my children. I have four boys, and finally, my baby girl. I want to be around and healthy so that I can be an active parent while I enjoy watching them grow into successful, responsible adults. Being healthy is an essential factor in making sure I'm able to give them the best possible version of me. I wanted to provide them with the best, so I began my healthy lifestyle journey!
What inspired you to keep going when you wanted to give up?
Giving up is not an option! So even if I decide to eat half of that double Italian beef burger with a few fries and a peach pop… I eat it, but then I get back on track. This isn't a perfect journey, but it's a journey that is definitely worth living!
How did you change your eating habits?
I incorporated smoothies into my diet after reading JJ Smith's Green Smoothie Cleanse book and doing a full cleanse. I initially lost 22 pounds in 14 days. I adopted the modified version of the cleanse as a way of living. The modified plan includes two smoothies, healthy snacks, a sensible meal, and tons of water (well, Crystal Lite for me).
What did you stop or start eating?
I won't say that I stopped eating anything because again, I love food! So I eat whatever I want, just in moderation. However, after being healthy for so long, I've learned to let the pork go. That was after years of trying to eat pork while still eating healthy. During Christmas 2019, I changed the way I look at pork. My body can no longer tolerate it, so I finally let pork go!
When I decided to finally get healthy, I started eating healthier options. I incorporated salmon, spinach, and apple cider vinegar in my meal planning. These are some of my favorite foods, and they don't make you feel heavy and bloated, like beef.
What did your workout routine consist of?
I actually didn't work out. I'm a business professional with five children, and my littles keep me pretty busy, so I'm always on the go. Living a busy life, I'm usually always moving, and I try to get 10,000+ steps in daily. This year, one of my goals is to get back into the health club at least three days a week and get another stepper so I can step at home.
What was your starting weight? What is your current weight?
My starting weight was 345 pounds. I currently weigh 199 pounds
What is your height?
My height is almost 5'6″.
When did you start your journey?
I started my healthy lifestyle journey in February 2015. I lost 117 pounds in about 8/9 months. Then, I gained about 25 lbs back. In August 2019, I went back to the modified version of JJ Smith's Green Smoothie Cleanse. Since August 2019, I've lost about 45 lbs, bringing my total to 146 pounds. My weight loss is all-natural.
What is the biggest lesson you've learned?
This journey has taught me to eat to live, not live to eat, and it's a huge difference! I've always loved food, and that hasn't changed! I'm just more conscious of the foods and calories I consume. All calories aren't worth the work it'll take to burn those calories off! Remember, with calories, comes weight gain. However, some calories are worth it, so I indulge.
I've learned not to deprive myself of things I love. After indulging, I get back on track with my healthy lifestyle journey! I basically learned to balance out the healthy with the occasional unhealthy foods. Learning your body and how foods work with your body helps you be successful while maintaining your weight loss.
What advice do you have for women who want to lose weight?
As a man or woman thinketh, so is he or she! Meaning, your key to success with anything is changing your mindset. When your mind is set to focus on the goals you've set for yourself, you are destined for greatness, and your success will come. Know that giving up is not an option! You will have days when you just want to eat unhealthy stuff, and that's okay. What's not okay is taking that day but not getting back on track.
For me, knowing that I can do all things thru Christ who strengthens me, gives me the strength and assurance that I can accomplish anything I put my mind to, including my weight loss journey. If I can do it naturally, you can too! I genuinely hope my testimony has helped and encouraged somebody. I wish you all the best on this healthy lifestyle journey.
Instagram: @godschild4lif