Transformation of the Day: Jessica lost 66 pounds. After losing pounds and gaining them back over the years, a PCOS diagnosis motivated her to get serious about her health. She changed her mindset, found a great personal trainer, and focused on her weight loss goals. Check out her story.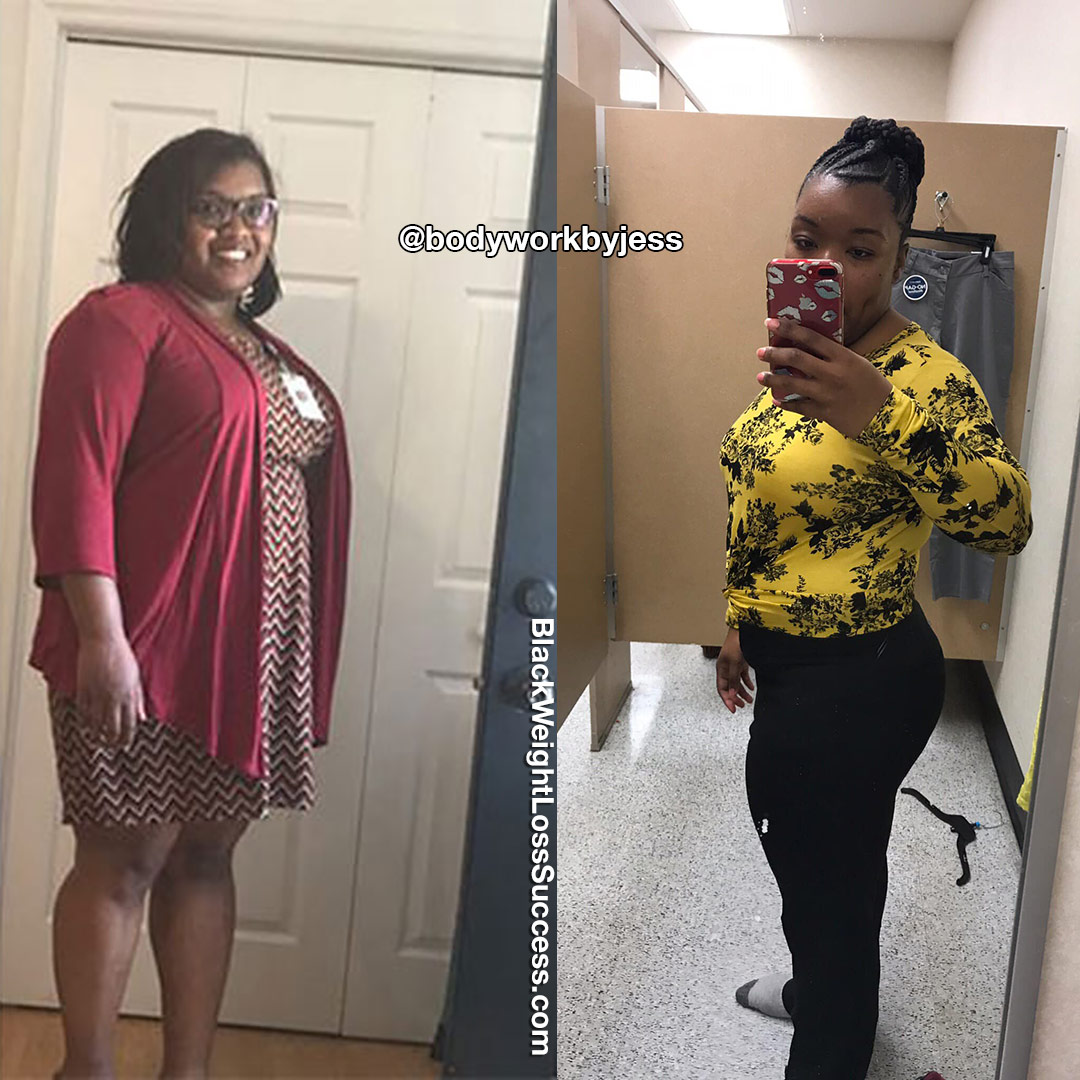 What was your motivation? What inspired you to keep going, even when you wanted to give up?
There were several motivating factors for me. In 2014, after being rejected in a relationship, I felt bad about my weight and was determined to do something about it. I signed up for the gym in September 2014 after a doctor's visit where I inquired about why my ankles and legs were swelling all the time. I was only 23 years old at the time. I lost more than sixty pounds and was feeling great. Then, I got involved in a relationship in 2015 and let myself go.
Another motivating factor was that I was diagnosed with PCOS (Polycystic Ovarian Syndrome) in 2017. Before the diagnosis, I went through self-esteem issues in 2016. These issues caused me to relapse, and I gained all the weight that I previously lost in 2014. (60+ pounds) I carried this weight until I got the mental willpower to do something about it.
On July 10, 2018, my doctor threatened to put me on Metformin to lose weight. I told her that I could lose weight on my own. She told me to have lost 5% of my body fat upon my follow up appointment in October 2018. On July 25, 2018. I signed up with a personal trainer and started following his dietary and exercise recommendations. I lost 21 pounds by the follow up appointment.
My old pictures and old mindset inspired me when I wanted to give up. I decided that I had enough of the weight and was ready to release it. Also, in November 2018, I was interviewed live on a #TeamNoSugar segment on Channel 3 WBTV News (Charlotte, NC) by news anchor, Brigida Mack. This holds me accountable because I was on TV.
How did you change your eating habits?
I first changed my eating habits in 2014 by following the Shred Diet by Dr. Ian Smith. I became aware of meal spacing and prepping food. Most recently, I've followed recommendations of my personal trainer, Michael Levasseur. Before switching to my trainer's meal plans, I briefly tried the Keto diet.
What did your workout routine consist of?
At first, I went to the gym about three times a week. I currently work out with my personal trainer twice a week. We began by doing total body workouts, which included strength training, HIIT, jogging, and calisthenics. In addition to working with my trainer, I go to the gym every day.
What was your starting weight? What is your current weight?
My starting weight in June 2018 was 242 pounds. When I started personal training, I weighed 236 pounds. I currently weigh 176 pounds, and I'm 5 feet, 3 inches tall.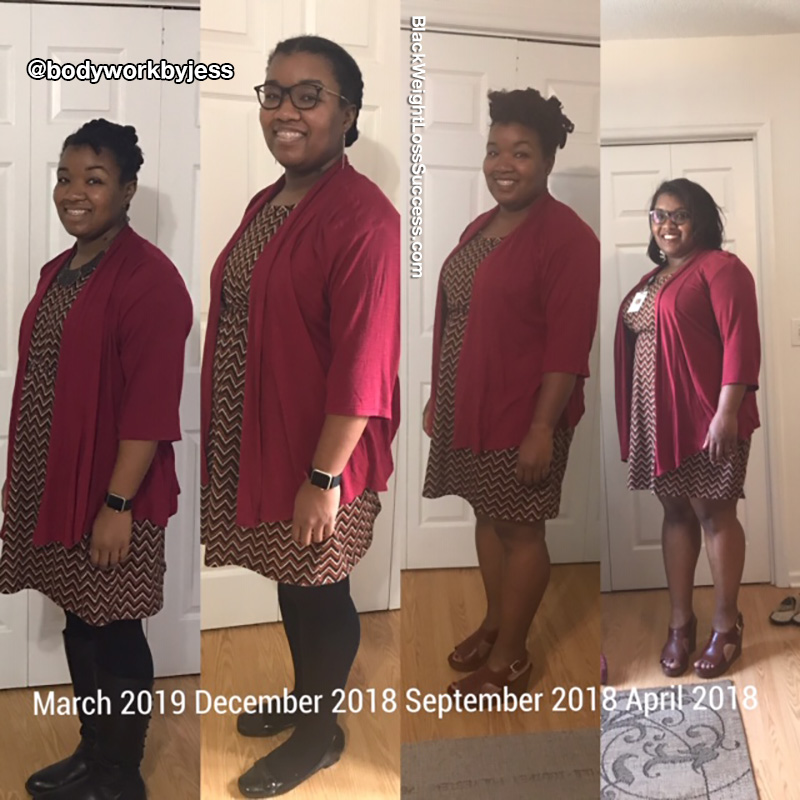 When did you start your journey? How long did your transformation take?
From July 25, 2018, to present (April 13, 2019)
Is weight loss surgery part of your journey?
No, it is not.
What is the biggest lesson you've learned?
The biggest lesson I've learned is that you have to change your mindset towards food. Food isn't to be enjoyed merely as a pastime. Food is information, and your body is an engine which needs that fuel to propel you in life.
You have to deal with the issues/trauma in your mind before completely saying that you'd commit to anything. You have to keep going because there will be many tempting situations and times that you feel you can't go on. There will be many naysayers and people who give you underhanded compliments as well. That's when you have to have concrete reasoning for why you are committing to yourself. You have to love who you are. Be gentle with yourself.
What advice do you have for women who want to lose weight?
Get your mind right. Write down your goals and check in with them periodically. Take many pictures and don't be afraid to seek out professional health. Take this journey one day at a time. Don't listen to or feed into negativity. Also, there may be some people you have to detox from.
Instagram: @bodyworkbyjess
@jessisblessed90
Fitness Facebook Page: BodyworkByJess