Samoan lost 28 pounds by eating in a healthier way and working with a personal trainer. This mom of two decided to focus on health and longevity to avoid health issues in the future. Check out her story.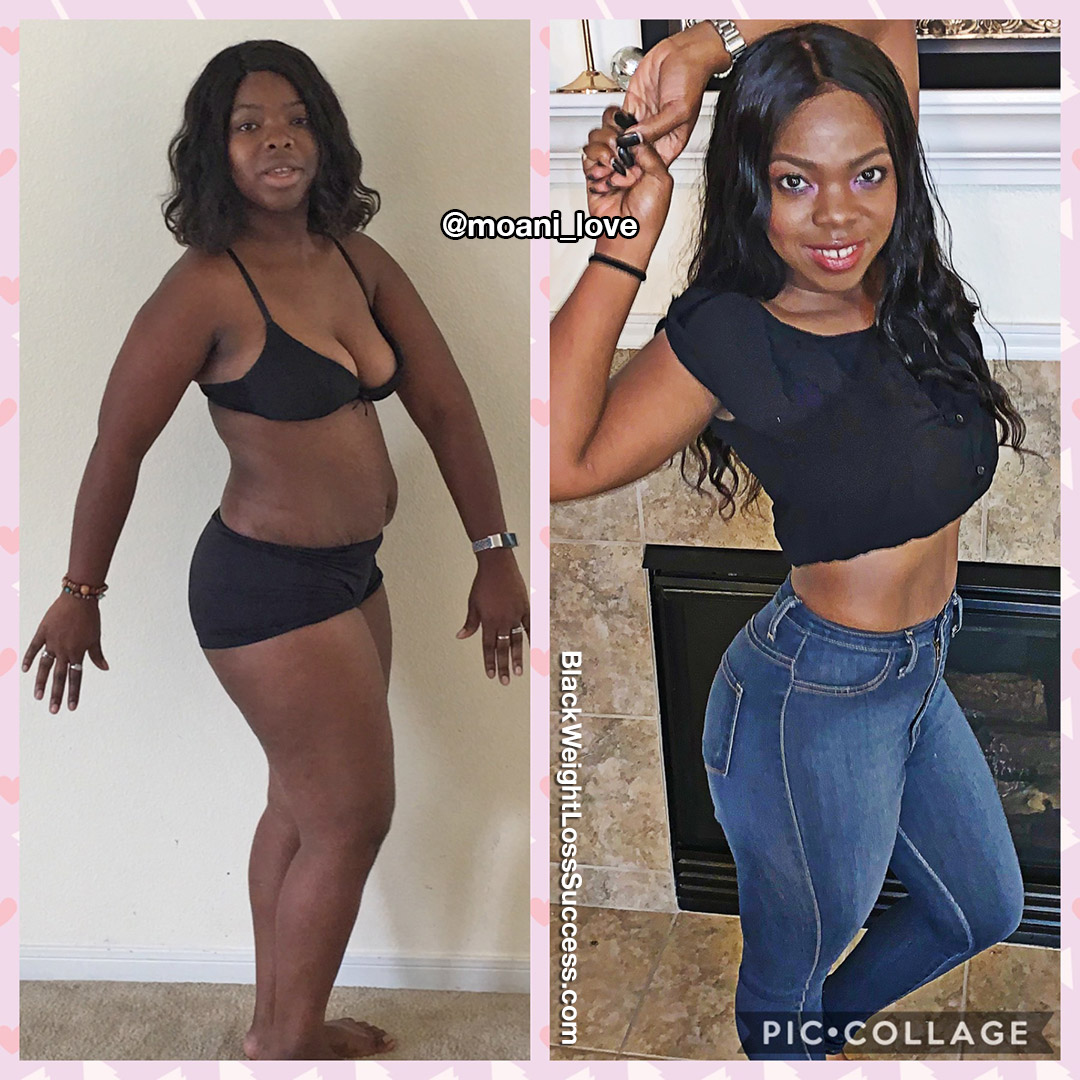 I have lost almost 30 pounds. I kicked my weight loss journey into high gear in around August of 2018.
What was your motivation?
In 2018, I decided to make a change for health purposes. I was at a job where I sat at a desk most of the time. I was depressed at my job. I was also eating a lot of fast food and not exercising. I left my job and decided to become a healthier and happier person for my family. I hired a personal trainer and started eating healthier.
I am a mother of 2 children and I want to be around and healthy for my children and future grandchildren. I have noticed that there are a lot of unhealthy people around me who rely on several medications for health issues like hypertension and diabetes. As I get older, I do not want to be in that category. I am going into my 30's this year, and I want to be the healthiest mother and wife I can be.
How did you change your eating habits?
Before my weight loss journey, I ate a lot of fast food such as breakfast sandwiches from Whataburger, burgers, fries, tacos, and a lot of fried foods (like fried chicken and fish). I loved desserts. I loved all things fried and sugary (like funnel cakes, and donuts). I also drank a Coke and coffee with loads of sugar and fattening creamers almost every day (multiple times per day). I ordered food delivery services almost every day as well.
I eliminated all the junk food when I started my weight loss journey. I started eating salads and light soups. I grilled a lot of chicken and fish. I started eating healthier carbs, like brown rice and sweet potatoes. I also added a lot of green veggies into my diet. Instead of eating greasy double meat breakfast sandwiches, I started eating oatmeal for breakfast. My trainer taught me how to count my macros and he created a meal plan for me.
What was your workout routine?
My workout consisted of weight training with a personal trainer 2 days a week and cardio 2 days a week. My cardio of choice is Zumba, the stair after, and the treadmill. After 3 months of training, I increased my weight training sessions to 3 days a week, and cardio to 2 days sometimes 3 days a week.
Starting weight/Current weight
My starting weight was 166 pounds. I currently weigh 138 pounds. I am 5 foot 4 inches tall.
What is the biggest lesson you've learned?
The biggest lesson I learned thus far is to stay consistent, and not give up. I would sometimes get discouraged because the weight on the scale wasn't decreasing fast enough, but I stuck with it and saw the results.
What advice would you like to share with women who want to lose weight?
The advice I would give other women is to be patient. Slow and steady wins the race. Sometimes as women we want the "lose weight quick schemes." Sometimes these quick weight loss measures are not always the healthiest options, or they may be ineffective money-making ploys.
It's about lifestyle change, not a temporary drastic diet, slimming teas, or pills. Just keep on going and do not give up. Change your mind frame, and you will become the healthiest version of yourself.
I want to share my journey with others in order to encourage them to make healthy changes in their life. My goal is to become a group fitness instructor, and a Zumba instructor in order to promote health and fitness. Diseases such as high blood pressure and diabetes are prevalent in the black community. I want people to know that weight loss for aesthetics is great, but weight loss for health and life preservation is better!
Instagram: @moani_love