Transformation of the Day: Queava lost 195 pounds. After fleeing from an abusive marriage, this mom of five connected with women who taught her how to use fitness and nutrition to deal with stress, anxiety, and depression.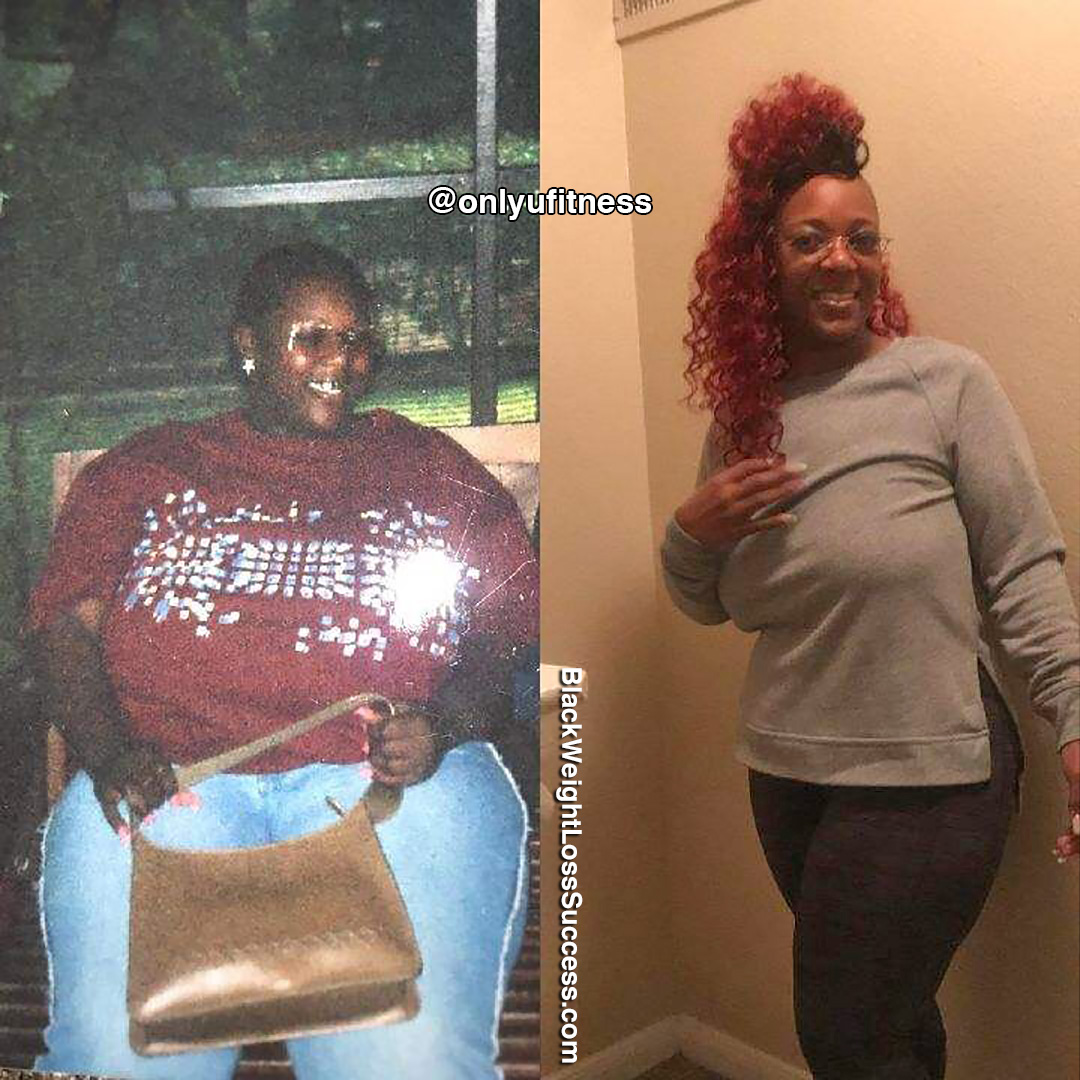 Starting weight: 360 pounds
Current weight: 165 pounds
Height: 5'1″

I have 5 children, and I was married for 13 years, but we'd been together for 17 years. I cooked all the time. Having a husband who was a very picky eater and kids who were too, I found myself preparing 3 different meals at one time on some days. However, I loved to cook. It made me feel good…or so I thought. Now that I look back, I realize that I was really depressed.
I always wanted to open my own restaurant because everyone loved my cooking. People would actually pay me to make dishes for them. But, the kids started to grow and were leaving going to different events, school church, etc. I found myself at home by myself a lot.
In addition to this, my marriage was abusive. Being abused and hiding it played a significant role in my eating, but I didn't know. That is… until my kids, and I left in the middle of the night ended up in a domestic violence
shelter. My life changed forever.
I met women who were working out to deal with stress and anxiety (which I didn't know I had). I had never ever worked out in the past. I also met women who didn't eat meat, and I learned about diet and exercise. That's when my life changed forever. I started to lose weight. It took me about 2 years to get my weight down. I'm still working on becoming a better me. My goal is to get down to 130 pounds.
Eating habits: I stopped eating pork first. Then I cut out beef and never went back. I rarely eat chicken. Instead, I stick to seafood. I also stopped eating white bread.
Exercise: Started by walking and later I switched to lots of cardio. I continue to work out daily.
Advice: Consistently working out and eating right is the key to weight loss.
I started in 2015, and I'm still going. I've learned never to give up. You just have to keep going. It's been a long journey, but it was worth it.
Instagram: @onlyufitness
 

 

View this post on Instagram