Update March 2020: Shatina is 90 pounds lighter.
"This is my updated transformation after 359 days of working out."
---
Transformation of the Day: Shatina lost 50 pounds in 4 months. She is releasing the weight by focusing on nutrition, eating a plant based diet and being consistent. Check out her story.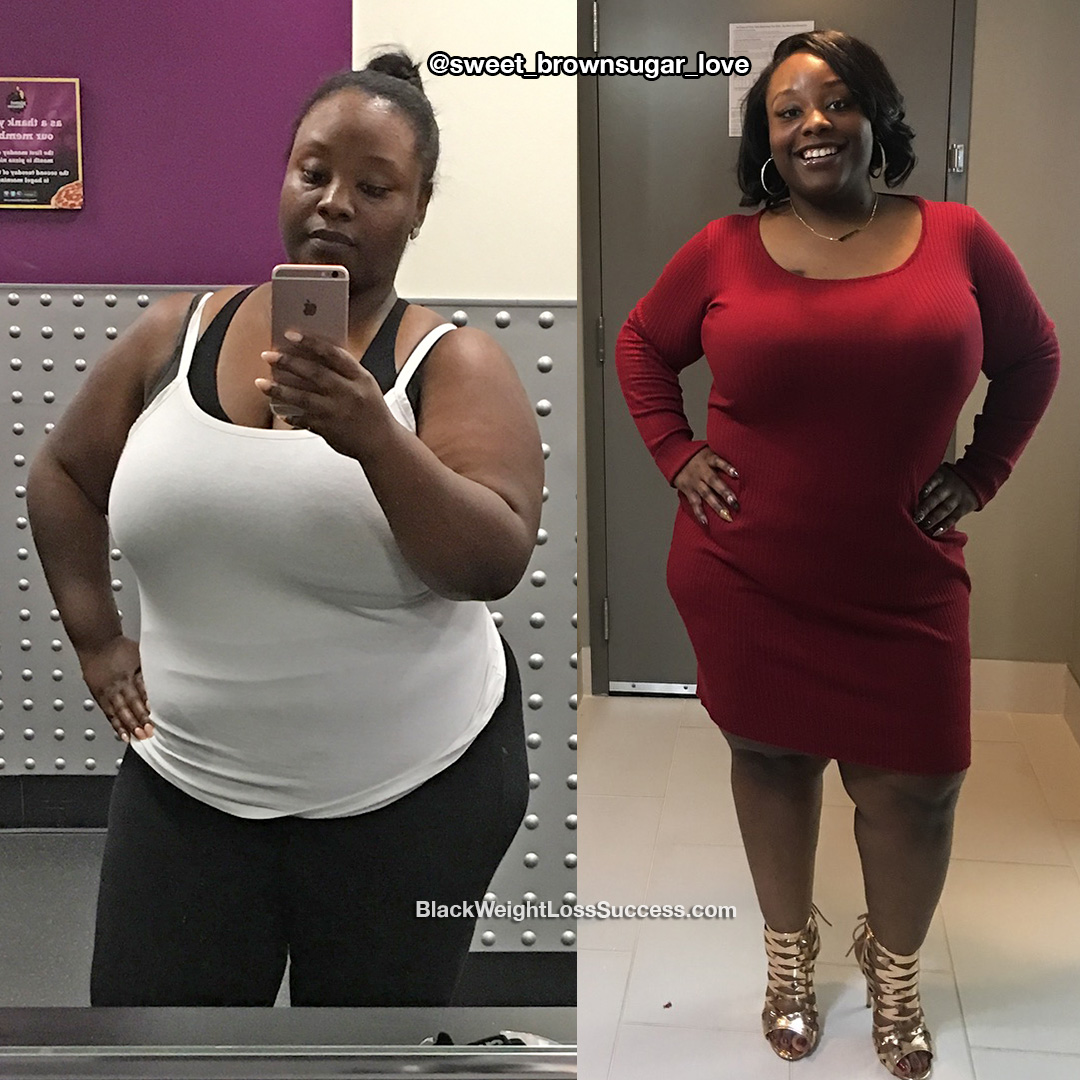 What was your motivation?
My motivation is living a healthier life and being able run around with my son.
What inspired you to keep going when you wanted to give up?
My sister always my Number One supporter. I don't know what I would do without her
How did you change your eating habits?
My healthy journey includes:
No meat, chicken or seafood
No sweets or sodas
No potatoes, rice, pasta or bread for 3 weeks
Lots of salad and fruit
Lots and lots of water
What did your workout routine look like?
I didn't work out, I just ate right.
Is weight loss surgery part of your journey?
Nope, I'm going to do it all naturally
What was your starting weight? What is your current weight?
My starting weight was 395 pounds. Now, I weigh 345 pounds. My height is 5'2″.
When did you start your journey?
I started my journey in January 2018 and I'm still working on it.
What is the biggest lesson you've learned?
To stay consistent and don't give up.
What advice do you have for others who want to lose weight?
To have a good support system and don't step on the scale everyday
Instagram: @sweet_brownsugar_love