Transformation of the Day: Tiffani lost 108 pounds. When her mother passed away unexpectedly, she began to focus on her own health. This mom of 3 tried the LapBand, but eventually had it removed and saw the weight come back. Check out how she changed her lifestyle to get results.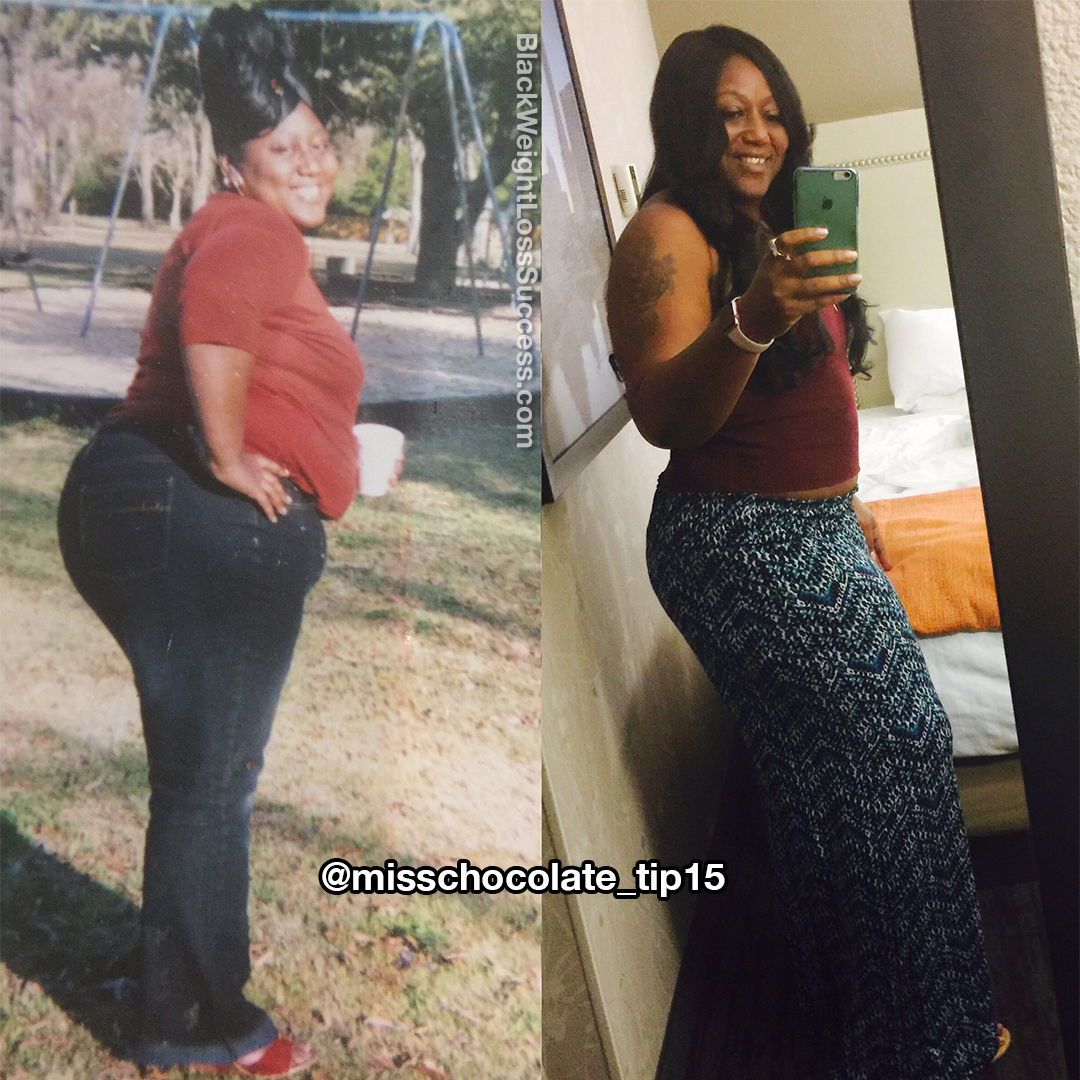 My motivation was losing my mother unexpectedly. She wasn't overweight, but she did have high blood pressure. I was the only child/sibling in the family who had high blood pressure.
When I wanted to give up, I thought about my 3 girls who needed their mom more than I needed food. So, I changed my life by having the LapBand in 2011. I could only eat very small portions after the surgery and it was very uncomfortable if I overate.
In 2013, I got the LapBand taken out. After that, 40 pounds creeped back up on me. I started seeing my weight gain and decided to changed my lifestyle. I refused to go back to that old me! I changed my eating habits by eating more vegetables, more meat and less carbs. I started going to the gym 3-4 times per week and burning at least 400-500 calories per workout by  just doing cardio.
Now, I hardly eat any bad carbs. I'm from the South, so rice was my weakness and I had to have it everyday. I may eat rice every now and then. If I eat it, I measure out the right portion size. Also, I count the calories in everything I eat and only drink water.
My start weight was 365 pounds and my height is 5'10". I lost 108 pounds. It took me a total of 2 years to lose the weight. I always set different goals to help me stay focused. Becoming a Pescatarian is my next goal!
The biggest lesson I've learned from this is that you can do whatever you want, and you've got to let people do what makes them happy. You have to do what makes you happy too. As long as you are happy, nothing else really matters. Live a healthier life and feel better!
My advice to anyone would be "Mind Over Matter". You can do anything you put your mind to. Don't start by stopping everything. Just start by cutting back a little bit at a time. You'll see that it gets easier as each day goes by.
Instagram: @misschocolate_tip15