Transformation of the Day: Firyal lost 110 pounds. In the beginning, she wasn't sure what to do, so she did her research. Being patient and being dedicated to the journey was key. She got results by going vegan and doing both HIIT and weight training workouts. Check out her journey.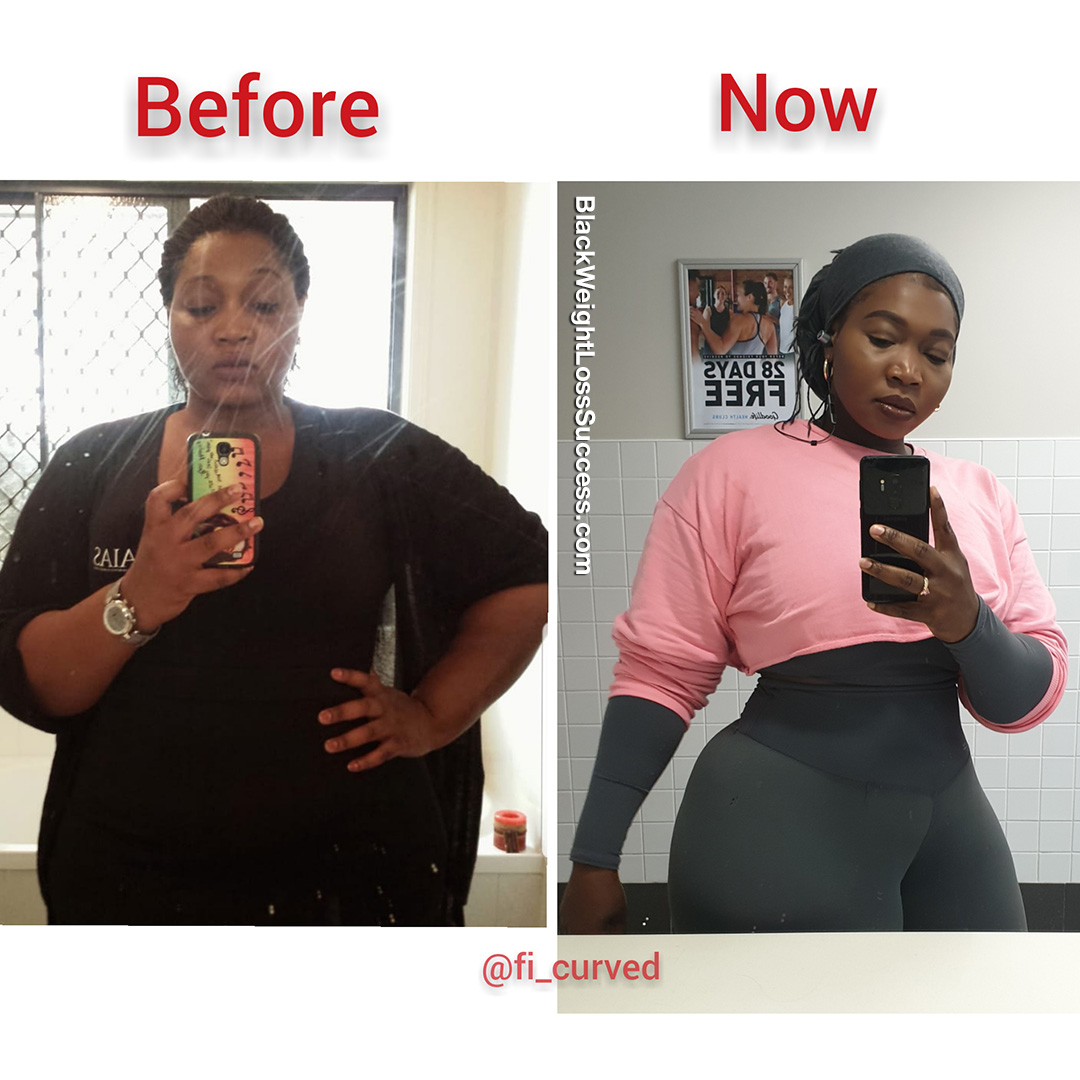 I was fed up. I took to eating anything I could find to make myself feel better due to the stress I was going through at that time.
One morning in 2015, I looked at my 330 pound self in the mirror. I felt so bad about myself seeing the size I had become. I was fed up, and I knew something needed to be done about it.
With a pair of scissors, I walked into my closet and cut every single piece of clothing I had. Then, I called my local gym. On that very night, my weight loss journey began.
To be honest, I didn't know where to start. I just made changes and did various things because it had to be done. I also used a few fitness videos to assist me in working out five times a week.
With the little knowledge I had, and with the findings from the research I did, I kept on pushing. Gradually, I learned so many things – from understanding my body type to adding more effective workouts, like HIIT and weight training, to my daily routine. I also learned how to perform those workouts the right way.
Eventually, I switched to a Vegan meal plan, which has helped me the most because, as they say, diet makes up 80% of success in every fitness journey.
Honestly, this process wasn't easy. There were days when I felt less motivated. Other days, motivation found me. Through it all, I worked hard, stayed consistent, and made sure I was disciplined and dedicated. When I look back today, I'm very proud of myself and how far I have come. Today, I weigh 220 pounds at 5'8″. My weight loss is all-natural, and I haven't had any surgeries.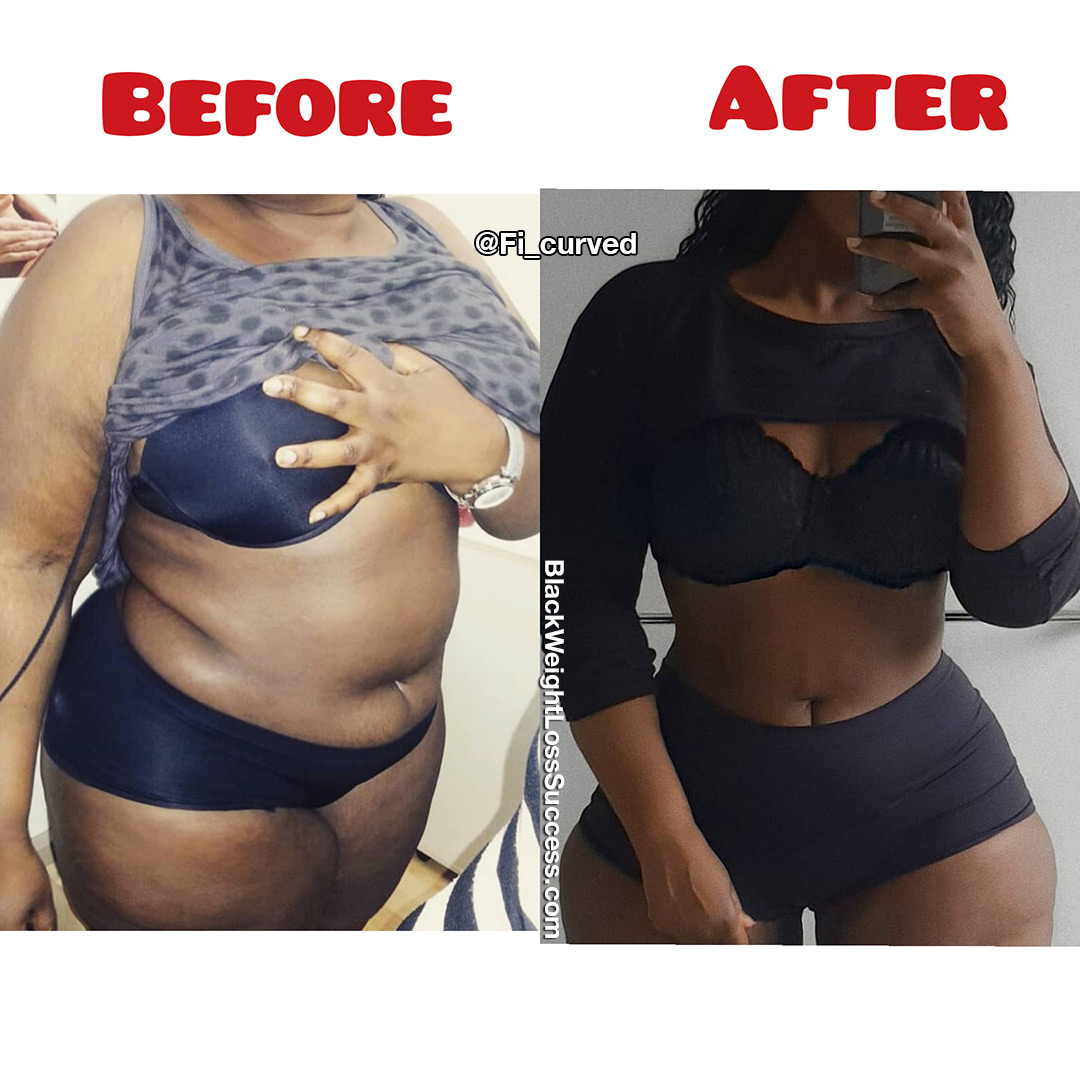 All of my sacrifices have proven to be worth it, and my body is still under construction.
My biggest lesson I learned is how to have patience while you put in the hard work. It's called a fitness journey for a reason. Every journey takes time and begins with a step. It takes time to completely adapt to the habits of eating healthy/clean and being consistent with your workouts. It takes time to see yourself get to your goal. Don't let that deter you from keeping on. Challenge yourself and your capabilities. No matter what, always remember that giving up is never an option. You will surely see results and your hardwork will definitely pay off.
My advice for anyone on a fitness journey: Don't focus too much on the scale. Instead, focus on how your body is being sculpted, how strong you have gotten, and how healthy you have become. You could be gaining muscle on your glutes/booty and losing weight around your belly and arms. Since you are gaining and losing at the same time, the scale might make you feel like your hard work isn't paying off.
I would also advise people to have patience. You didn't gain all the weight overnight, and you can't expect to lose it all overnight. Trust the process, put in hard work, stay consistent, and be disciplined.
Instagram: @Fi_curved
Updated Before/After Photo – June 2020
 

 

View this post on Instagram