Transformation of the Day: Tiffany lost 50 pounds by going Keto. After experiencing significant weight gain, she tried to exercise the pounds away, but couldn't outrun bad eating habits. When a friend suggested the Ketogenic diet, she was skeptical at first, but now she is a believer. She also learned that consistency is vital to success. Check out her story.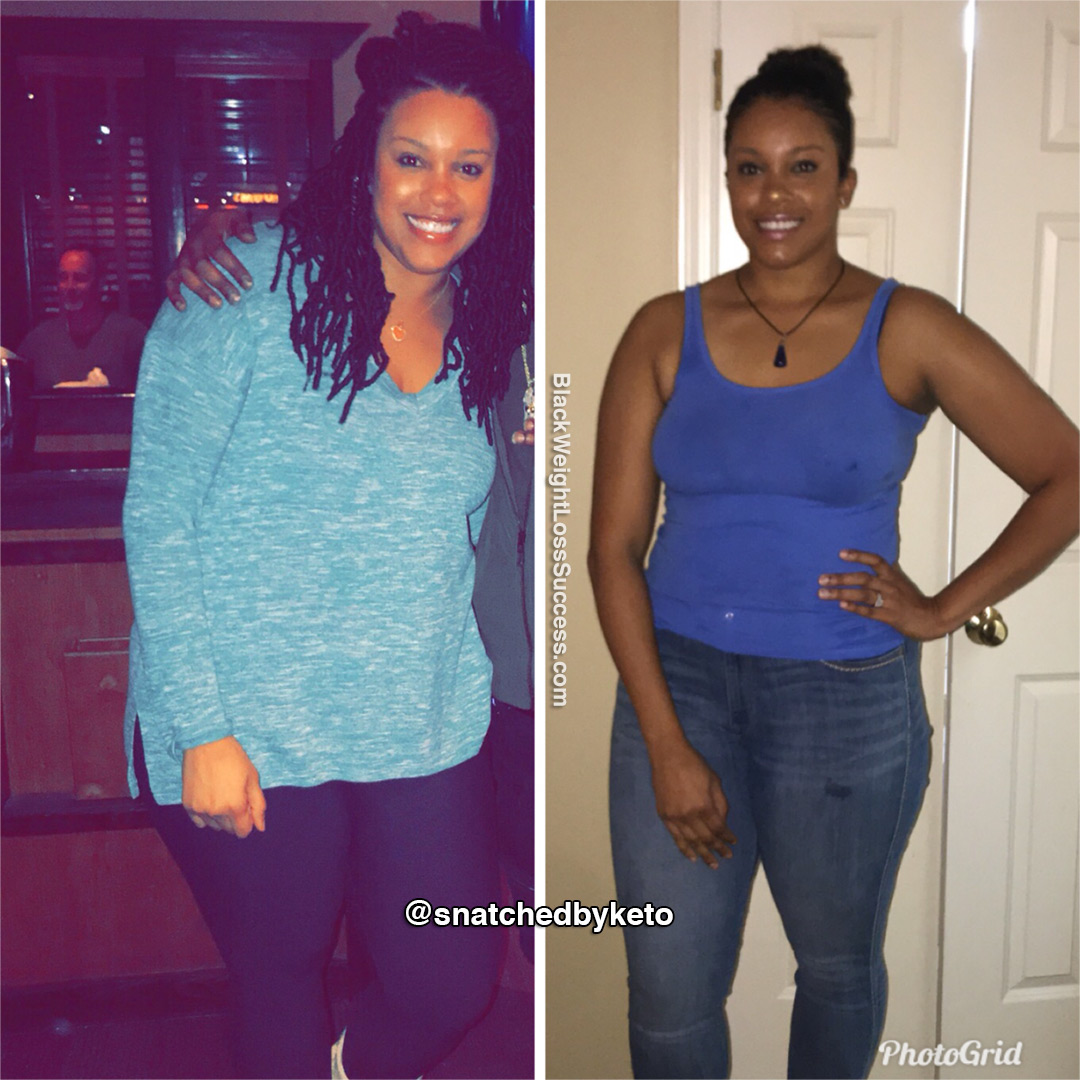 After I had my daughter, I weighed 270 pounds! Even though was spinning regularly on my Peleton but I couldn't outwork a bad diet! So, I called my friend for advice, and she suggested that I try Keto! I wasn't open to it at first, but I started researching and purchased a couple of books. I also followed several Keto pages on social media. Seeing the results and Keto success stories got me HYPED!
I started my Ketogenic journey on Thursday; March 28, 2018. During the first week, I got the Keto Flu, but I was determined to get this weight off. I couldn't afford to give up. I weighed myself every day and was losing a pound a day. I consistently rode my bike and tracked my macros. I lost 13.4 lbs after the first month!
After 3 months on the Ketogenic diet, I became fat adapted and lost 30 pounds! I only ate when I was hungry, and I did intermittent fasting 3 times a week. I worked out at least 20 days a month, whether it was riding my Peloton bike for 30 minutes or going to Pure Barre classes. I was more focused than I had ever been in my life.
Now I'm five months in, and I'm 50 pounds lighter! (70 pounds lighter than I was after giving birth). I currently weight 200.3 pounds at 5'10". My goal is to get my weight back down to 170-180 pounds.
My Big Why: My past "start-overs" inspired me. I had already tried so many diets (vegan, vegetarian, meal replacement shakes, etc.) that I had no more room to play around. I had to put my game face on, and Just Do It!
The biggest lesson I've learned is to stay consistent. It doesn't matter how slow your progress is, just keep going. It took me five months to lose 50lbs. I have set a goal to lose another 20lbs by the end of the year, and I will reach that goal by staying consistent.
Advice: Don't compare your weight or body type to anyone else's. Work hard to create the best version of yourself and the rest will fall into place.
Instagram: @snatchedbyketo
View this post on Instagram