Transformation of the Day: Whitney lost 93 pounds. When she realized that her weight was out of control, she stopped making excuses and started making moves by hitting the gym and embracing the low carb lifestyle. Now, she finds motivation in doing things that she couldn't do before, like running. Check out her journey.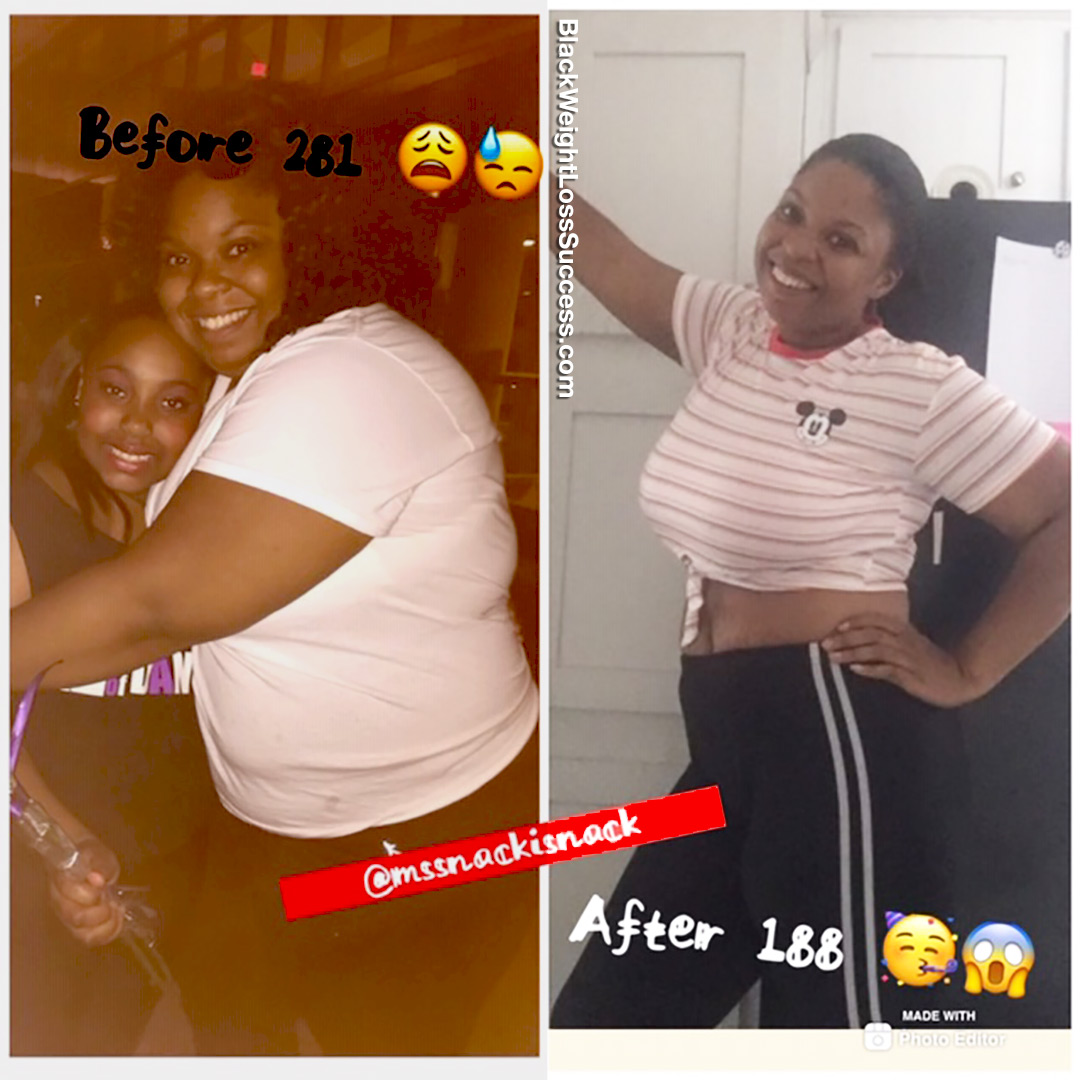 What was your motivation?
It was weird, I didn't see myself as big as I was. I was making a lot of excuses until one day it really hit me that I was very large and my weight was out of control. I honestly was headed to get liposuction, but the doctor told me I needed to lose weight, so I started my journey. I also have PCOS, and that diagnosis was ruining my hormones. I was always very uncomfortable.
What inspired you to keep going, even when you wanted to give up?
My inspiration came from one of my best friends, Latasha Maxwell. She would post her progress, and I was inspired. However, what really motivated me was being able to do things I could never do in the past, like running and going up and down stairs without feeling like I had a heart attack.
How did you change your eating habits?
I went low carb. There was a MAJOR learning curve, but I started with what I knew. I ate green beans and salad with lean meat for literally like a month before I branched out and began trying new foods that were low carb.
What did your workout routine consist of?
At first, I made it a point to go to the gym at least 5-6 days per week. It's essential to make exercise a habit so you won't quit. I started with lots of cardio and light weights. Now I do more weight training and less cardio.
What was your starting weight? What is your current weight?
My starting weight was 281 pounds, and I currently weigh 188 pounds.
What is your height?
I'm 5'4".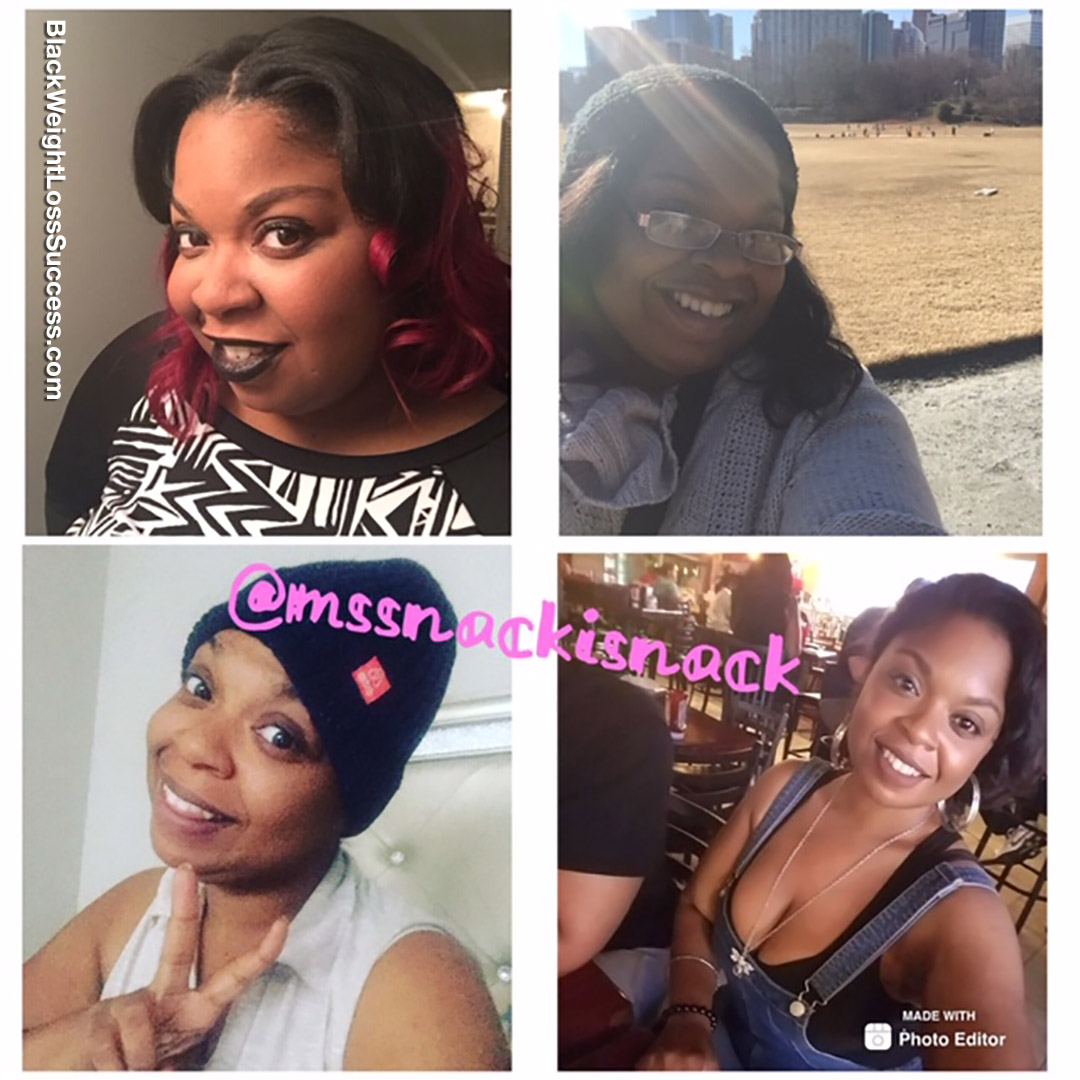 When did you start your journey? How long did your transformation take?
I started my journey in December 2017, so in December 2019, I will celebrate my two-year anniversary.
Is weight loss surgery part of your journey?
No, not yet. My arm skin is a little loose, so if I can't tighten it with weights, I will have them done.
What is the biggest lesson you've learned?
I learned that I am capable. I am capable of having everything I want. If you keep running after the goal, you will achieve it. It won't always be easy, but when you see what you can do, it will be worth it.
What advice do you have for women who want to lose weight?
Don't listen to anyone talking about timelines, diets… none of that. What works for someone else might not work for you. What works for you might not work for someone else. Experiment with different options. Also, don't be afraid to look goofy. Every expert was once a beginner.
Instagram: @mssnackisnack and @msteaandincense
Update: Whitney has released 100+ pounds.