Transformation of the Day: Arteja lost 74 pounds. One day, she looked in the mirror and didn't recognize herself. She wanted to feel comfortable in her own skin again so she committed to healthy eating habits and regular exercise. Check out what she shared with us about losing the weight.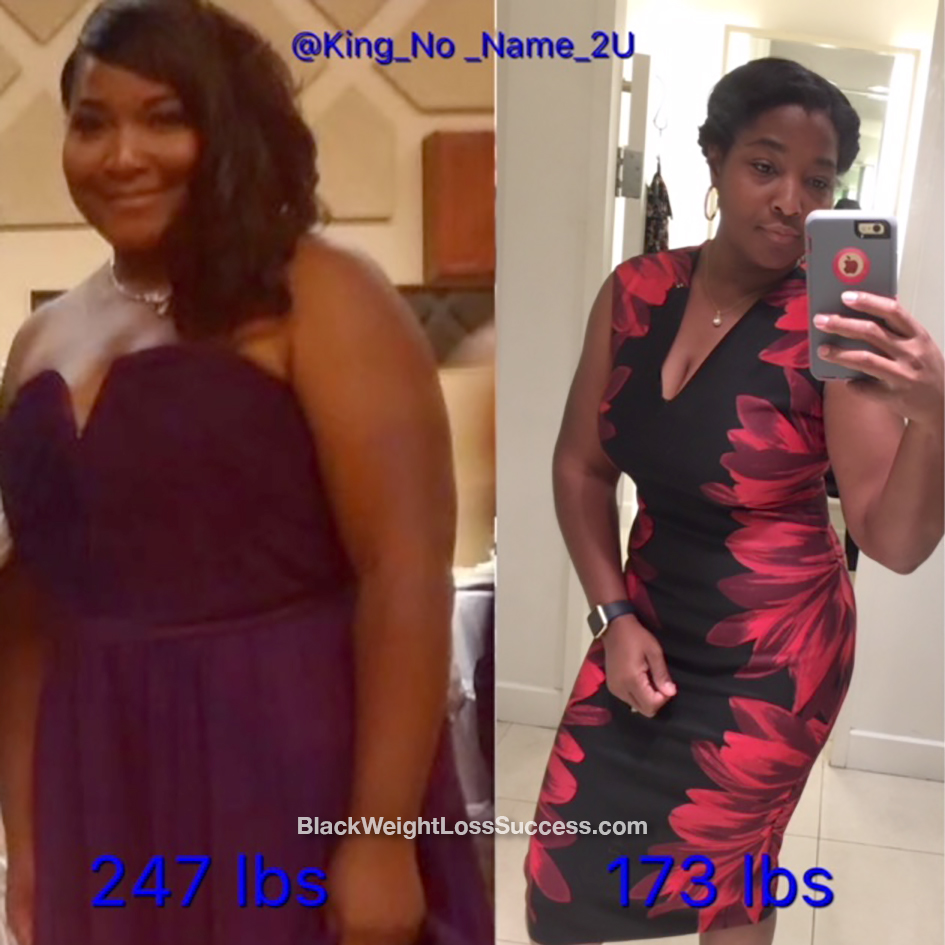 What was your motivation? What inspired you not to give up?
My motivation was simple. One day I looked in the mirror and I no longer recognized who I was. I no longer felt comfortable in my own skin. The one thing that inspired me not to give up was my determination to look different
How did you change your eating habits?
My eating habits were atrocious and it took me a long time to break any of my bad habits. I had to learn how to STOP snacking and eating late at night. I cut off sweets. No cupcakes, no cookies and no donuts! I also had to give up sweet tea. My daily calorie goal is normally 1500 calories and I honestly do not watch carbs. I just aim to eat clean 5-6 days a week. Also, I joined an online community which seemed to help me a great deal when it came to nutrition.
What did your work out routine look like? How often did you workout?
My workout is simple. Do cardio three days a week in the morning and lift weights at night. The elliptical is definitely my best friend when it comes to cardio.
What was your starting weight? What is your current weight?
My starting weight was 247 pounds and my current weight is approx. 175 pounds. My height is 5 feet, seven inches tall.
How long did your transformation take?
I started my journey in 2016, so it's been roughly 2 years.
What is the biggest lesson you've learned?
The biggest lesson I learned is that you will fail at least three times, but the key is the starting over each time you fail and learning from it.
What advice do you have for other people who want to lose weight?
Set a goal for yourself, and stay off the scale.
Updated Instagram: @fitgirl_teja