Transformation of the Day: Zippy 95 pounds. Health is her motivation. While she was pregnant with her son, high blood pressure almost took both their lives. She wanted to live for her kids, so she changed her lifestyle. Check out her story.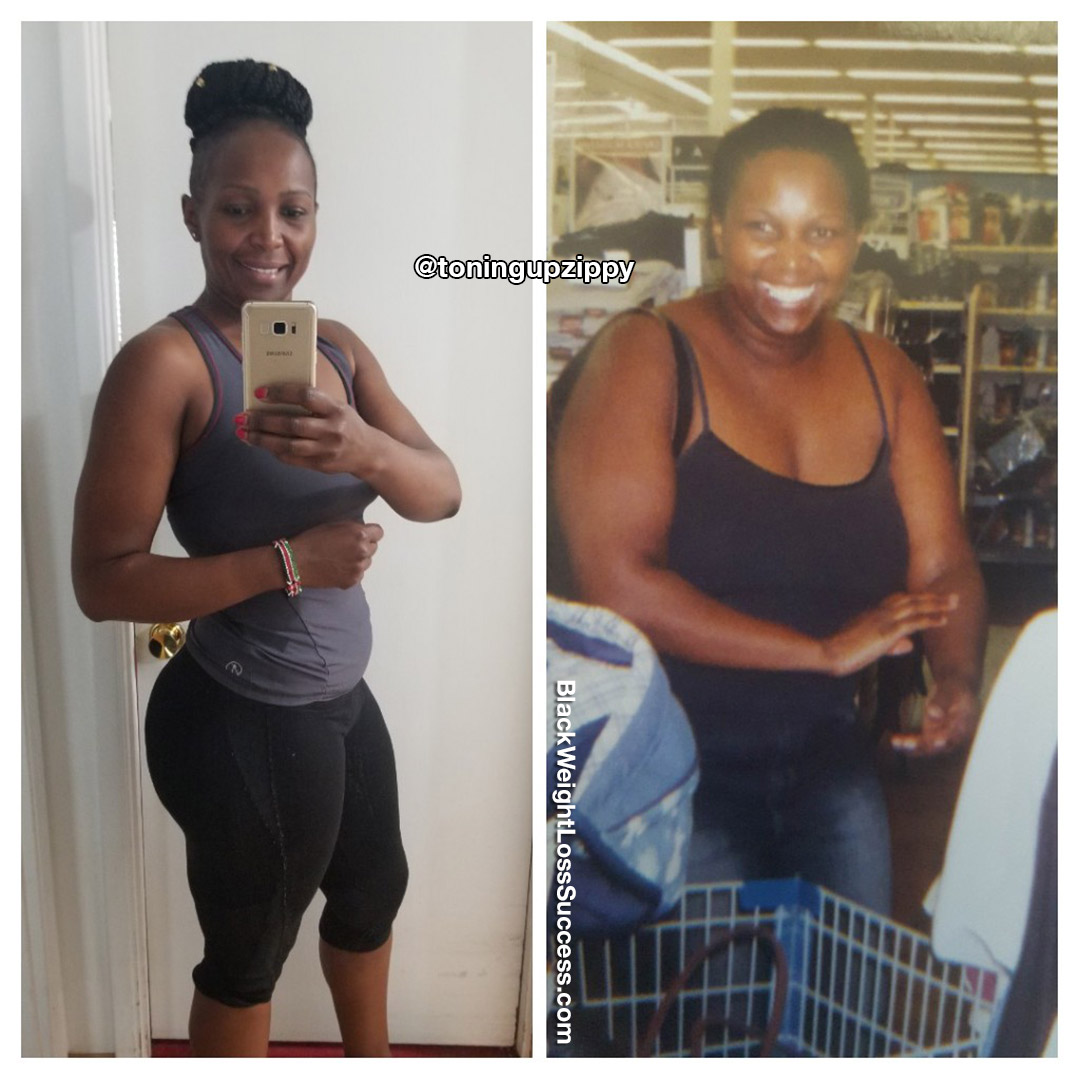 What was your motivation? What inspired you to keep going, even when you wanted to give up?
I started my journey in January 2009 because of my health. I already had high blood pressure, which almost took my life and my son's life when I was pregnant. I knew there was no giving up since I wanted to live for my kids.
How did you change your eating habits?
My first step was to make my breakfast healthy. I also drank water instead of diet coke, which I was addicted to. I reduced my intake of carbs and chose healthier carbs (which consisted of potatoes). I increased my fiber intake, as well. I knew this was my new lifestyle, so I modified my eating habits to figure out what would work for me.
What was your workout routine?
I workout 5 times a week. I did martial arts twice a week. After getting comfortable with that, I did Zumba three times a week. Most of my workout was cardio until a year ago when I started working out with weights to tone up.
Was weight loss surgery part of your journey?
I did it all natural, with diet and exercise. No weight loss surgery.
What was your starting weight? What is your current weight?
My starting weight was 285 pounds. Currently, I weigh 190lbs. My height is 5ft, 8 inches.
How long did your transformation take?
My body started to transform during the first year, and the journey continues. I fell down a few times and got up even stronger.
What is the biggest lesson you've learned?
The greatest lesson I have learned is being disciplined, and how to chose healthy living as a lifestyle.
What advice would you like to share?
Keep pushing and results will show later.
Instagram: @toningupzippy