Transformation of the Day: Alisia lost 119 pounds by changing her eating habits and putting in lots of work in the gym. She always wanted to join the Army to be part of her family's legacy of service and to give her son the best life. In 2016, she renewed her commitment to that dream and began to take action. This year, she reached the required weight and joined the Army. Check out her inspiring story.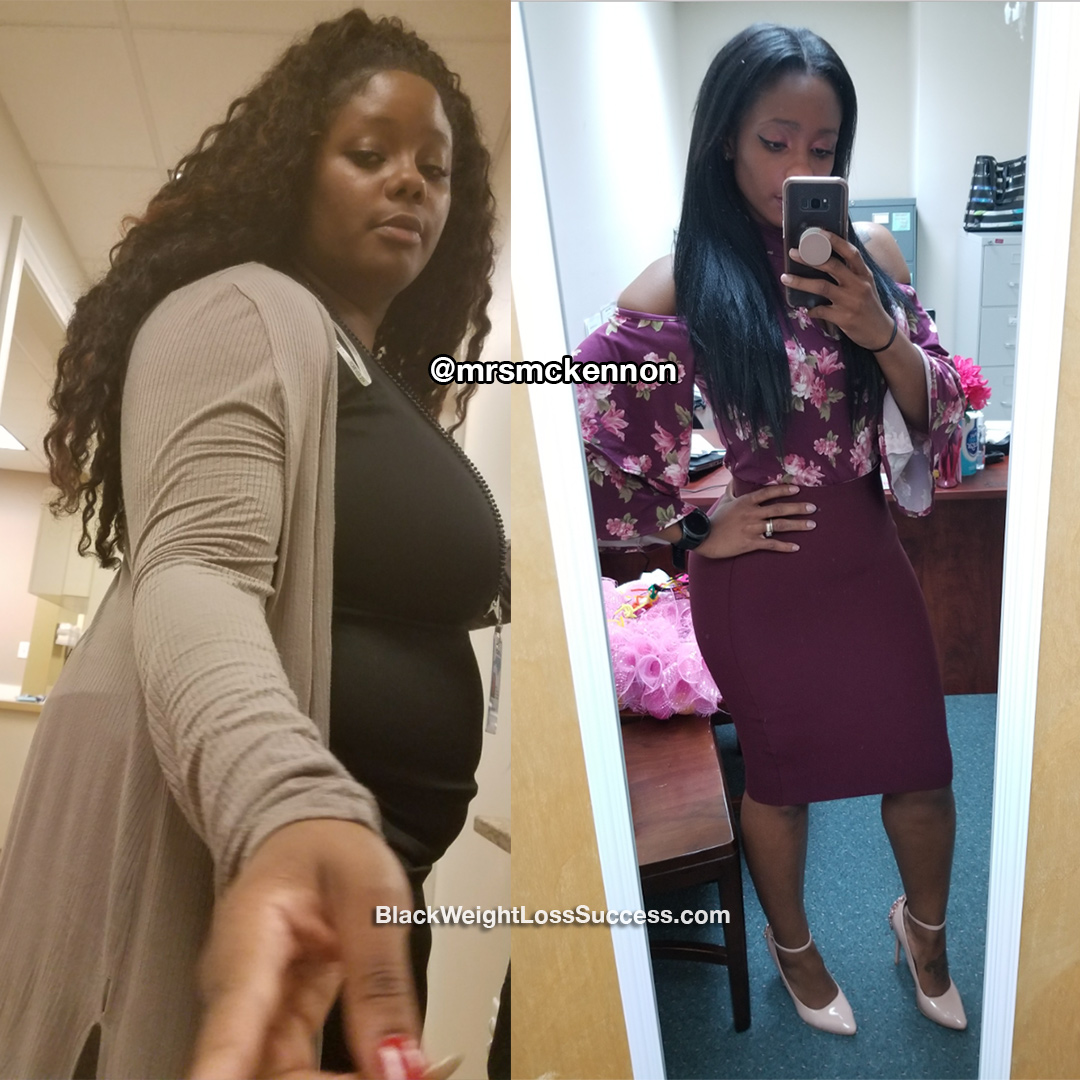 What was your motivation? What inspired you to keep going when you wanted to give up?
I always wanted to join the military to give my son the best life possible, and to continue my family's legacy of being US Army soldiers. I planned to join after I had my son, but I just couldn't find that motivation.
In November 2016, my son took a candid picture of me reaching down to him and grabbing my phone (the picture of me in the black dress and beige cardigan). I didn't see this picture until a few weeks later and I cried so hard. I cried because I saw someone I didn't recognize. I saw someone tired, unmotivated and unhealthy. From that day foward, I decided to change my life for the better and I never looked back. I promised myself I would lose the weight I had to lose to join the military within a year. That's what kept me motivated. AND, today I'm a soldier in the U.S. Army!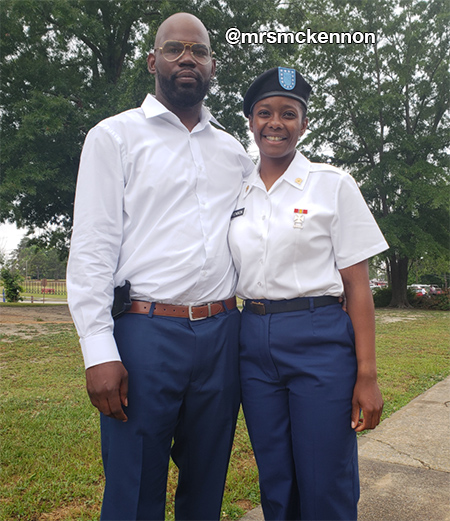 How did you change your eating habits?
I used Weight Watchers CORRECTLY! I say that because it's so easy to cheat yourself with this program if you don't stay disciplined. However, it's the easiest plan to follow, in my opinion. I chose Weight Watchers because a restricted "diet" never worked for me. It only made me want the food I restricted myself from more.
With WW you really can eat just about anything you want, but it teaches you to do so in moderation and helps you to learn to make better choices. For example: My love for cupcakes is REAL, Lol! I was still able to enjoy a cupcake when I wanted, but I had to make better choices though the day to stay within the point system.
I also meal prepped. Lunch time and snacks were my weakness because I had a desk job. It was nothing for me to eat bad all day long! So, I kept my lunch really simple. I had baked chicken breast, and I would switch up the vegetable I ate with it each week. On Fridays, I had my "Treat Yourself" lunch day, but I still stayed within my Weight Watchers point limits.
What did your workout routine look like?
When I started to workout, I started off small because I everytime I started a hardcore routine I lost motivation very quickly because I was burned out. I began walking on a incline on the treadmill at the gym for 30 minutes everyday. To stay motivated, I treated going to the gym like a part time job. I had to be "clocked in" by 6pm Monday thru Friday. I eventually started interval running (run a minute, walk 2 minutes) on the treadmill for 30-40 minutes. After about 4 months, I started incorporating strength training. Now, I run 4-5 miles a day. I never hired a trainer because there were so many free resources online to build your workout plan. I got most of my ideas from Pinterest and Instagram fitness pages.
What was your starting weight? What is your current weight?
My starting weight was 273 pounds and my current weight is 154 pounds. I am 5'5″
How long did your transformation take?
I started in December 2016. It took me until February 2018 to get to 158 pounds (which is my max weight to join the military.)
What is the biggest lesson you've learned?
To stay in my lane and do this for ME. It is too easy to get disappointed when you see someone that has either gotten further than you on their weightloss journey, or who looks like you want to look. I learned to stay focused on me and give myself little goals along the way to make myself proud. I had small goals, like getting to a certain clothing size, or a specific weight along the way.
What advice do you have for people who want to lose weight?
Have a plan! STICK TO THE PLAN, STICK TO THE PLAN and STICK TO THE PLAN! I can not stress enough how discipline is the hardest thing when it comes to weight loss. Everything else is easy.
Instagram: @mrsmckennon
Snapchat: @mrs.mckennon87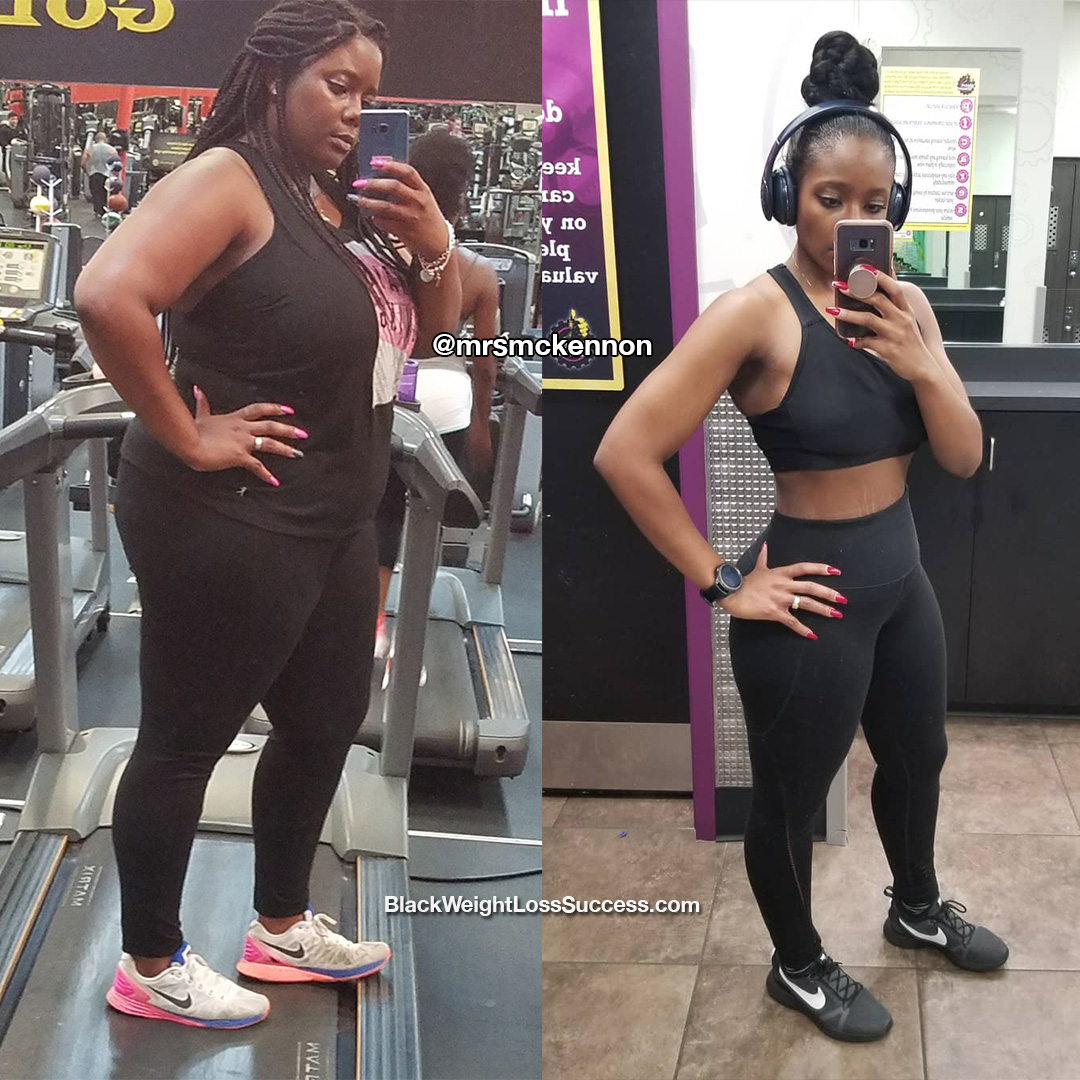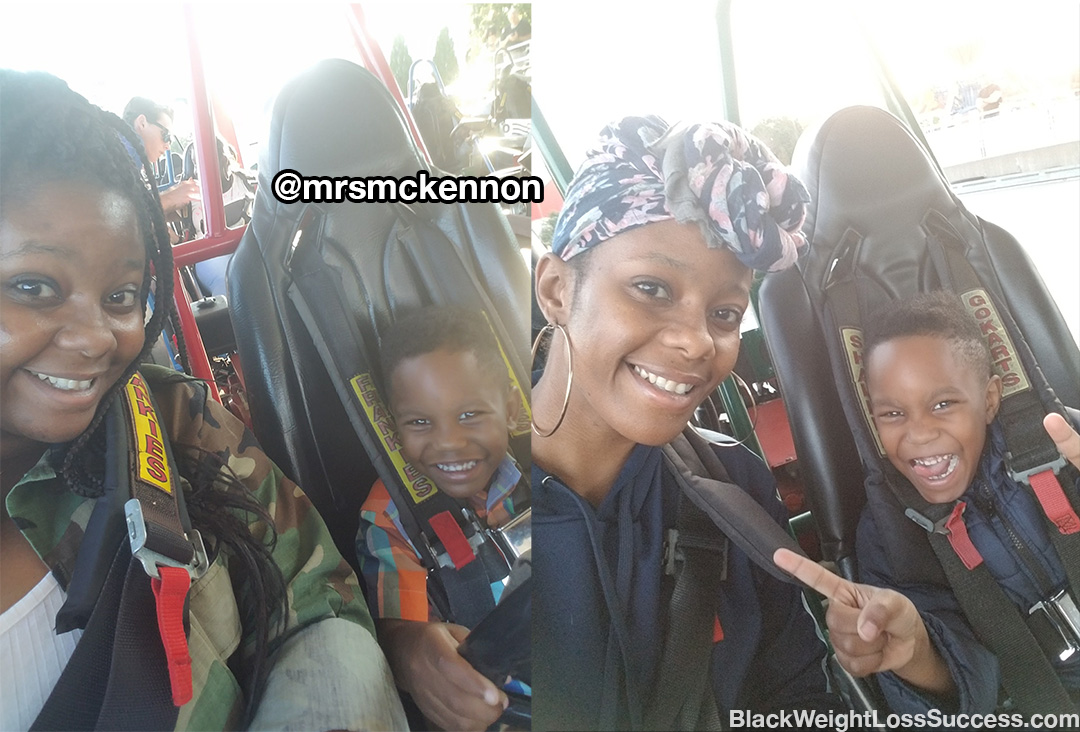 Disclaimer: Reference or link to any specific product, diet plan, exercise plan or service mentioned in the weight loss stories we share is for the information of our readers, and does not constitute an endorsement or recommendation by Black Women Losing Weight.