Transformation of the Day: Angemie lost 70 pounds. This college student just wanted to feel good and wear the clothes the loves. Strength training, running and portion control worked for her. Check out her story.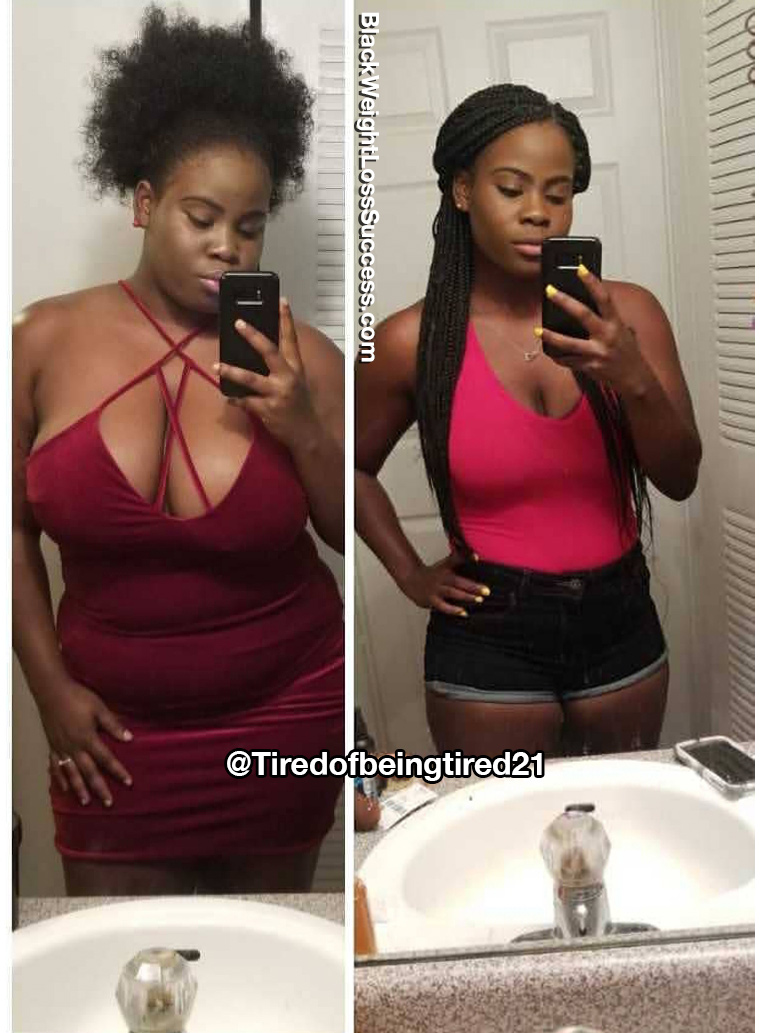 What was your motivation?
My primary motivation was a desire to be able to wear the type of clothes that I love, and of course to feel better on the inside.
How did you change your eating habits?
I cut out all fast food and all juice. I use portion control with everything I eat.
What did your workout routine look like? How often did you workout?
I mainly do cardio, but I also weight train 3 times a week. I run 5 days a week
What was your starting weight? What is your current weight?
My starting weight was 245 pounds, and my current weight is 175 pounds. My height is 5'6″.
When did you start your journey? How long did your transformation take?
I started on Feb 17, 2018, and it took about 6 months.
Is weight loss surgery part of your journey?
No, it is not.
What is the biggest lesson you've learned?
The biggest lesson I learned is that my body is capable of anything as long I put my mind to it.
What advice do you have for other people who want to lose weight?
Start today and don't give up.
Instagram: @Tiredofbeingtired21