Transformation of the Day: Samantha lost 85 pounds. She was tired of heart pulpitations and having ankle pain when she walked for more than 5 minutes. By doing her research on nutrition, applying her faith and working out regularly, she released the weight. Check out her story.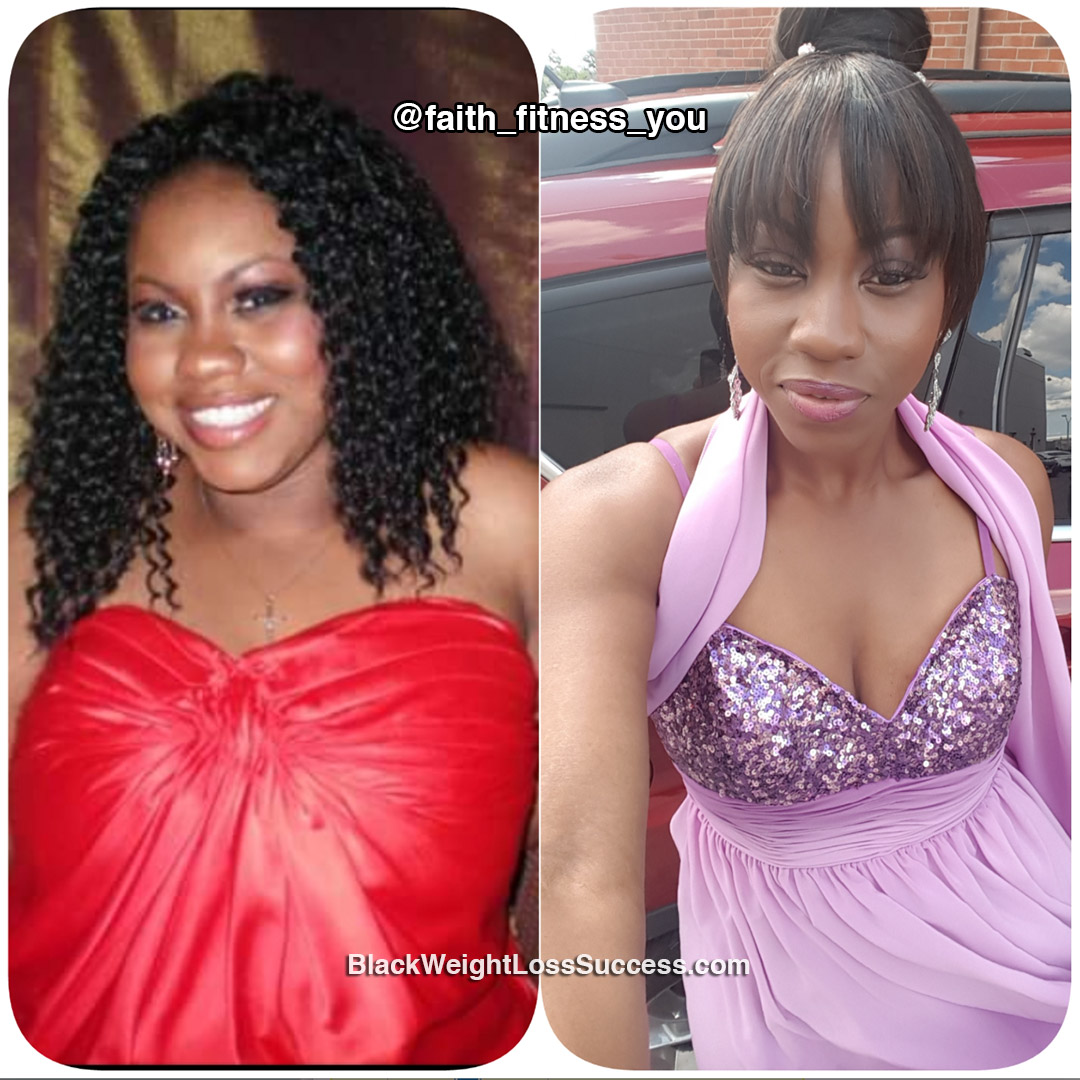 When did you start your journey?
In 2010, I made the decision to start my journey towards a healthier version of myself. I weighed around 240 – 245 pounds. I was tired heart pulpitations and my ankles hurting every time I walked more than 5 minutes. I never thought it was possible to lose the weight. I've actually lost and gained back weight many times. One thing that was constant was my will to succeed. Everytime I fell down, I started again.
In 2016, I decided to make a permanent lifestyle change. I truly dedicated myself to learning about healthy foods along with the balance of physical activity. By the grace of God, I now weigh 150 – 155 pounds and I have never felt happier. (height: 5'4.5″)
It's been a challenge, but God told me I was worth the fight. All things truly are possible with God! I daily strive to committ to this lifestyle change. I pray and ask God to help me.
Commitment, consistency and self-control are some of the important keys to losing weight and keeping it off. I'm happy to say that I launched my business as a Motivational Fitness Coach on September 8th 2018.
How did you change your eating habits?
I changed my eating habits by using portion control. I did not stop eating anything, but I did use the MyFitnessPal app religiously. It helped me keep track of my daily calorie intake. I also weighed my food to have a better understanding of serving sizes. I did not use any specific diet program. Instead, I did my own research on the best foods to eat and when (ex: protein after a workout).
Initially, I increased my water to at least 8 cups a day and I stopped eating after 7 pm. This last tip was the biggest change for me and I believe it helped me to see the biggest results.
What did your workout routine look like?
In the beginning, my workout consisted of 5 days in the gym. Again, I did my own research and found that strength straining with full body workouts and minimal rest in between sets was the best way to go.
My heart rate is elevated for a good 30- 35 mins while strength training. As a result, my steady state cardio was reduced to only 20-25 minutes. I like doing cardio before my strength training, but that is my personal preference as I usually have no energy after weight training.
What is the biggest lesson you've learned?
The biggest lesson I've learned is that we don't gain weight overnight. The consistent habits we build with each meal choice set us up for victory or defeat. With the grace of God, we can overcome each temptation by having a made up mind and implementing the steps necessary for true change.
What advice would you share with people who want to lose weight?
If you want to lose weight, first face yourself in the mirror and acknowledge that you have a dream and desire true change. Then, have the faith to start moving towards your goal. I had always dreamed of being 160 pounds. It seemed impossible and joke at 240 pounds, but now I am living the dream. I believe that with the right tools and commitment, every women desiring to lose weight can not only accomplish their dream but also exceed them.
Instagram: @faith_fitness_you and @12simsam