Transformation of the Day: Anita lost 49 pounds. She was tired of feeling sluggish, and she didn't like how her body was changing. Her solution was to take control with healthy eating habits, exercise and a new mindset. Check out her journey.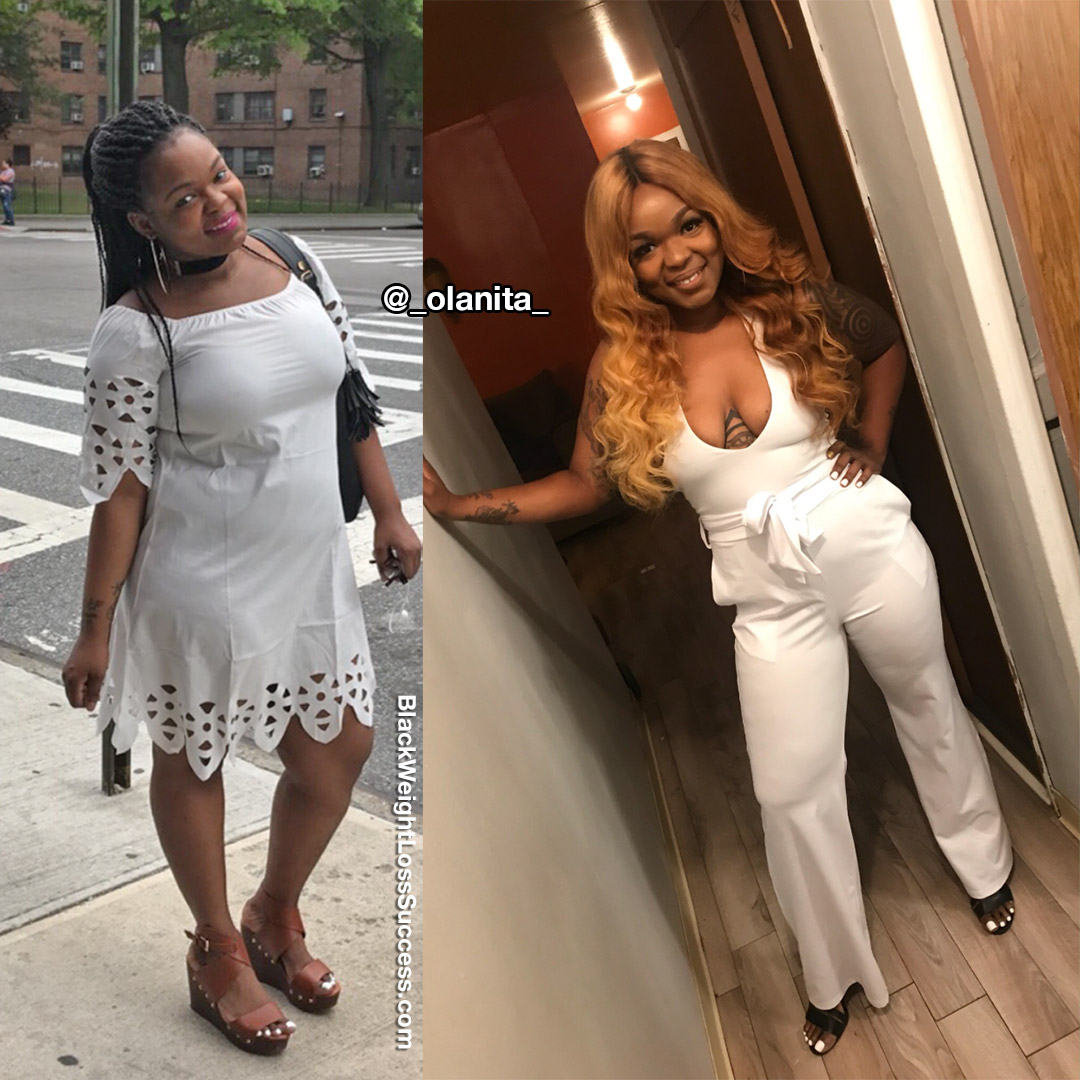 What was your motivation? What inspired you to keep going, even when you wanted to give up?
I was motivated to start my weight loss journey because of my dissatisfaction with how my body looked as I grew older. After giving birth to my son, I was 27 years old and already weighed 212 pounds. I was tired of not being able to wear certain things. I was tired of feeling sluggish and having a hanging stomach.
What motivated me to reach my fitness goals was remembering all of the challenges I had faced, and how I used my strength to push through. I would use this to motivate my mind and push my body to keep going.
This was the 3rd time I started my fitness journey. I promised myself that I would not stop this time! Once I began to see results, I used my progress as inspiration to keep pushing.
How did you change your eating habits?
Before I started exercising, I knew that my eating and drinking habits needed to change first. I jump started my journey with Mo's 5 Step Challenge plan and gave myself five weeks to see a change. Once I saw results, I continued beyond the five weeks. I stopped eating white (refined) carbohydrates, drank a gallon of water daily. I stopped eating after 7pm, and I had a protein smoothie daily for breakfast.
Tell us about your workout routine?
I began by doing a lot of cardio. I used the elliptical and the stationary bike at first. Then after doing some research, I tried doing high-intensity interval training (HIIT) and weight training. I used to think that I needed to do only cardio to lose body fat. I quickly learned that weight training is necessary to be incorporated too. I did 20 minutes of HIIT cardio and 40 minutes weight training in the gym for 3 days per week. I started seeing results, and I started seeing them fast! I pushed myself to be able to run 1 mile in 9 minutes, as well as strengthen my core, back, and arms.
Starting weight/Current weight
I am 5'5″, and my starting weight was 212 pounds. I currently weigh 163 pounds. It took exactly 1 year for me to reach my current weight. However, my goal weight is 150 pounds! (I have not undergone any weight loss surgery procedures.)
What is the biggest lesson you've learned?
The biggest lesson I have learned is patience. Many times we want instant results and gratification. I have learned that anything worth having takes time. My weight loss journey has really taught me to trust the process. No matter how hard it gets, never give up!
What advice would you like to share with women who want to release the weight?
This is probably going to be the hardest thing you have ever done in your life. However, I know you have faced challenges/difficulties that you thought you'd never see your way through. You were able to triumph over your adversities, right? This is the exact same energy you to have to put toward your fitness goals. It is going to be tough. You are going to feel pain, and you will probably want to cry… But the results of pushing yourself are everlasting. Have patience and trust the timing!
Instagram: @_olanita_