Transformation of the Day: Jazzmon lost 23 pounds. She was unhappy about her weight gain and tired of getting exhausted doing simple tasks, so she decided to take action. She embraced tools like the OMAD style of intermittent fasting to get results.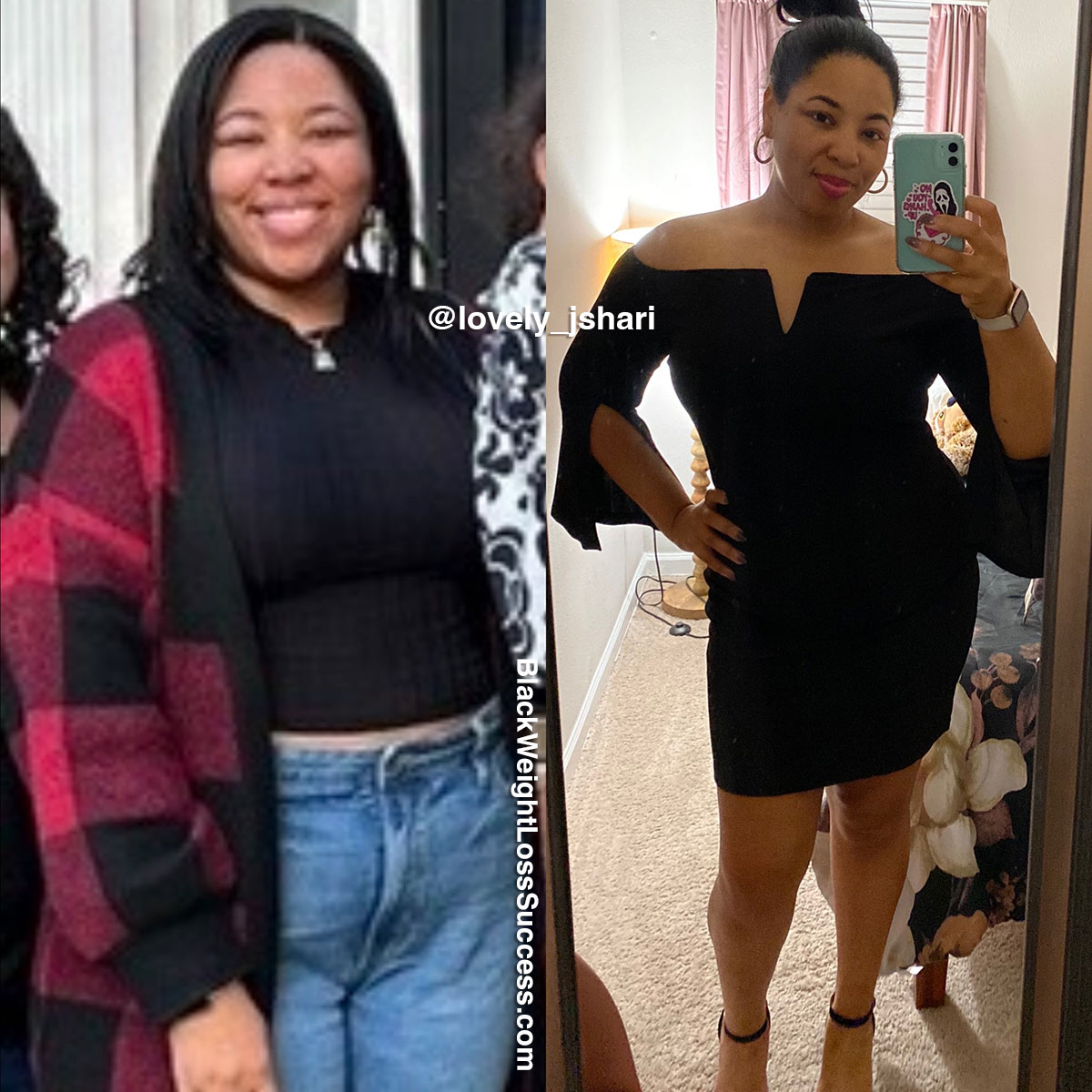 Social Media:
Instagram: @lovely_jshari
I started to gain a lot of weight at the end of last year/beginning of this year. By February, I weighed 221 pounds, the heaviest I've ever been. I started the OMAD diet in the summer and am happy to say I am currently at 198 lbs with a goal of 190. I can't say I always eat the healthiest meals, but this is a journey. One day at a time. 
What motivated you to get started?
My motivation started as hating the way clothes looked and felt on me. I also started to get exhausted doing the simplest things, like making the bed, cleaning, or walking short distances. One more piece of motivation was starting to date again. I wanted to bring sexy back.
How did you change your eating habits?
I first changed my eating habits by incorporating salads, but I still ate a lot during the day and snacked at night. I later changed to the OMAD diet. I eat once a day and watch my portion sizes. I also try to get my fruit and veggies via cold-pressed juices. 
What is your workout routine?
My workout routine includes trail walking twice a week and occasionally a dance workout video on YouTube. 
What is your height?
I am 5'5 ". 
What did your journey begin?
My journey started in June and is still going. My goal weight is 185-190 lbs. 
Is weight loss surgery part of your journey?
No, I didn't explore weight loss surgery as part of my journey. 
What is the biggest lesson you've learned so far?
The biggest lesson I learned was no matter how determined I was, setbacks can happen because I'm human. I learned to give myself grace and keep going. 
What advice would you like to share with women who want to lose weight?
My advice for women who want to lose weight is to encourage yourself. Speak the progress over yourself until you see it. Be gracious to yourself. It's a journey to better health, not just a smaller number.