Transformation of the Day: Aye Dee lost 65 pounds by going Keto. PCOS and mobility issues could not stop her. Her husband has been on this transformation journey with her, and he lost 74 pounds.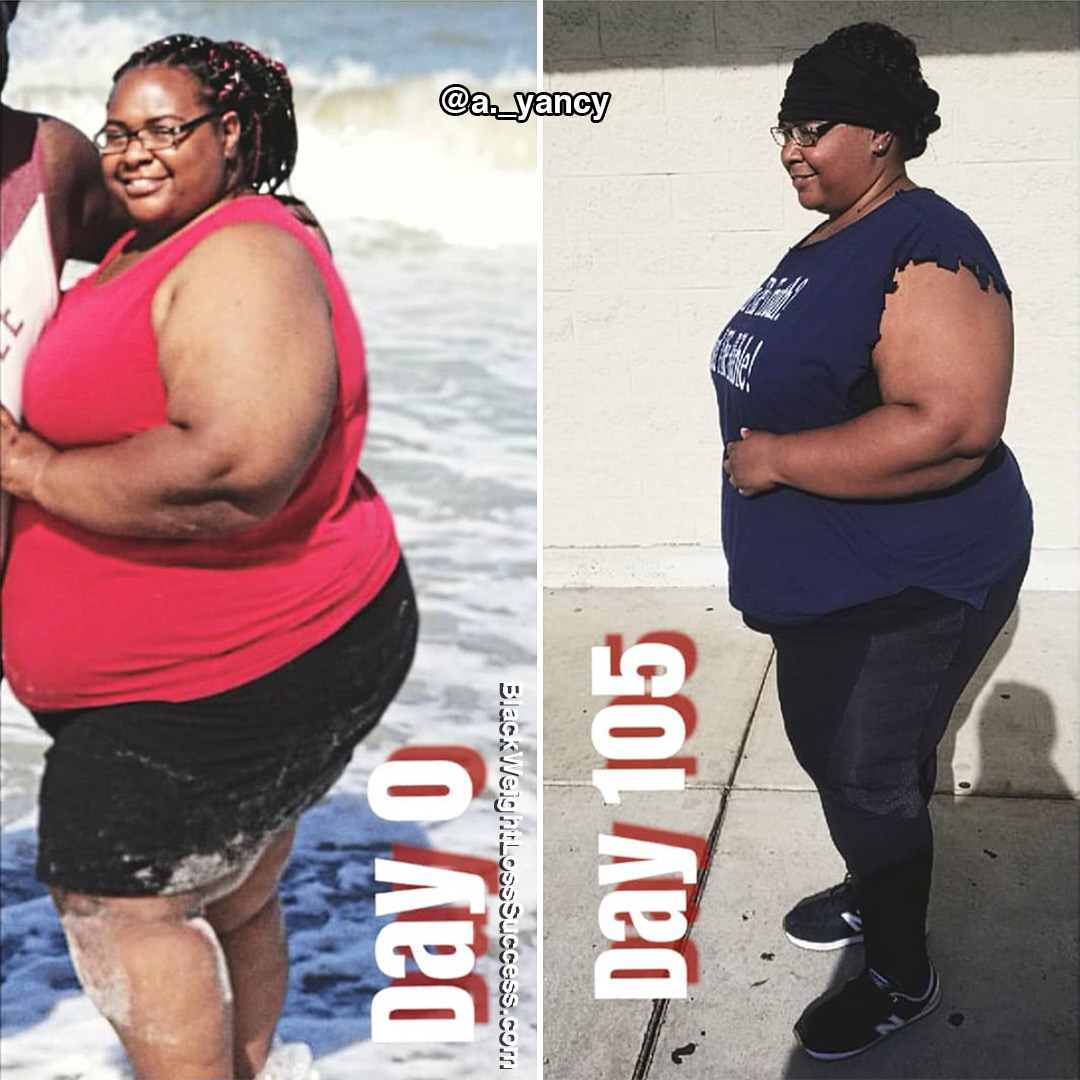 It was during our vacation in Florida at the end of July that my husband and I realized we needed to change our lives. He and I were at our highest weights at the time. I couldn't walk for long periods of time. I was wearing a size 5XL in shirts and a size 32 in pants.
I've always been overweight, but I was still active. I struggle with Polycystic ovary syndrome (PCOS) which makes it hard to lose weight and to conceive. In addition to this, diabetes and hypertension run in my family, but I'm thankful to God that's not in my medical report.
On August 6, 2018, my husband and I jumped headfirst into the Keto lifestyle. I researched and googled all the information I could. We immediately cut out bread and sugars. I became more conscious of what we were putting in our bodies. I'm still learning daily about keto.
In 4 months, I've lost 65 lbs on Keto. My husband has lost 74 pounds. I went from a size 5x to a size 3x. (All of my pants are elastic.)
Now, we work out 3 times a week at the minimum. Our workouts started with walking at the park and home workouts. Walking with Leslie on Youtube was my go to. Now, we have been going to Planet Fitness for over a month.
The biggest thing I've learned on my journey is that no two journeys are exactly the same. You have to set your own personal goals. I've also learned that it's essential to take progress pics. I have yet to step on a scale, but my pictures let me see the weight loss in a way that I am comfortable with.
My husband and I workout together. I coach and train him! ME! A trainer! Who would have thought! People see my progress, and they see my transformation. They come to me asking for help and support. Seeing myself transform and get healthier are real fruits of my labor. I'm so excited about my future and progress!
Instagram: @a._yancy