Transformation of the Day: Carol lost 64 pounds. After she was diagnosed with acanthosis nigricans, an insulin resistance-related skin disorder, and pre-diabetes and high blood pressure, she decided to take control of her health. Check out her she changed her life.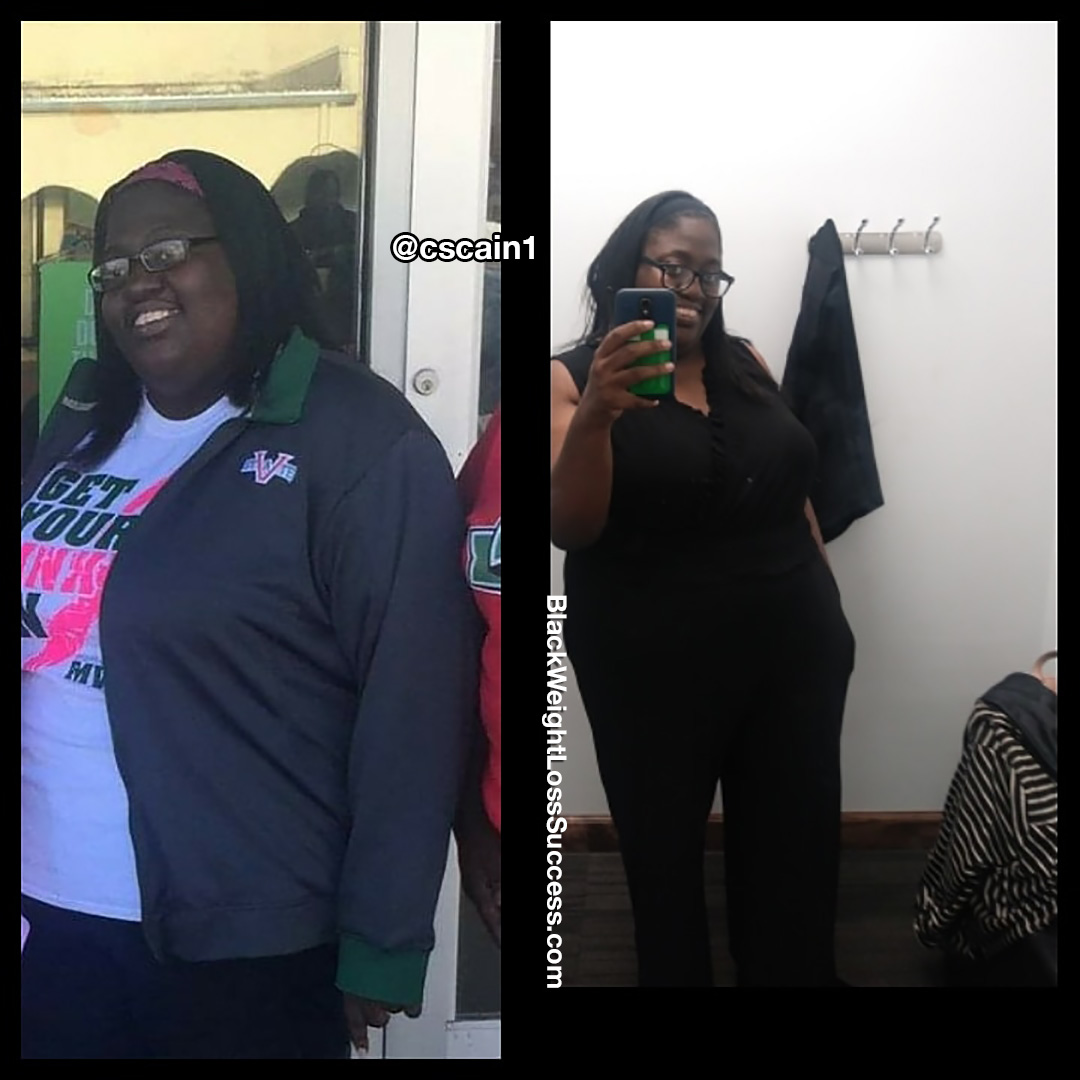 I am 33 years old. My weight loss journey began about a year and a half ago at 359 pounds. As of today, I weigh 295 pounds and my height is 5'7″.
My journey started with a routine visit to the dermatologist where I
diagnosed with the skin disorder, acanthosis nigricans. The doctor prompted me to get an A1C test to determine if I was diabetic. A few days later, I found out I was pre-diabetic with an extensive history of high blood pressure. That was enough to scare me.
I joined Snap Fitness gym during the summer of 2017. Now, I go to the
gym 5 times a week, with 2 rest days in between. The exercises I perform there are a combination of cardio, strength training, and aerobic exercises. The trainers are patient, awesome people.
Besides going to the gym, I use portion control. I gave up sodas and junk food (mostly). I mainly eat meat and a lot of vegetables.
As of 2018, I am no longer pre-diabetic, and I am able to walk without
feeling exhausted. My primary motivation to keep going is my health and well being.
If I could give one piece of advice to anyone who is struggling, I would
say: Don't ignore the signs your body gives you. If you feel something is wrong, it probably is.
The greatest lesson I have learned so far is patience is a virtue. I know
it sounds cliche, but I have learned that there are no shortcuts or easy
fixes when it comes to weight loss.
Instagram: @cscain1