Transformation of the Day: Charlotte lost 65 pounds. She was on so many medications that her bathroom looked like a pharmacy. Finding out that she was borderline for diabetes and hypertension was the last straw. She started making healthy choices, and now she is focused on living a healthy, full life.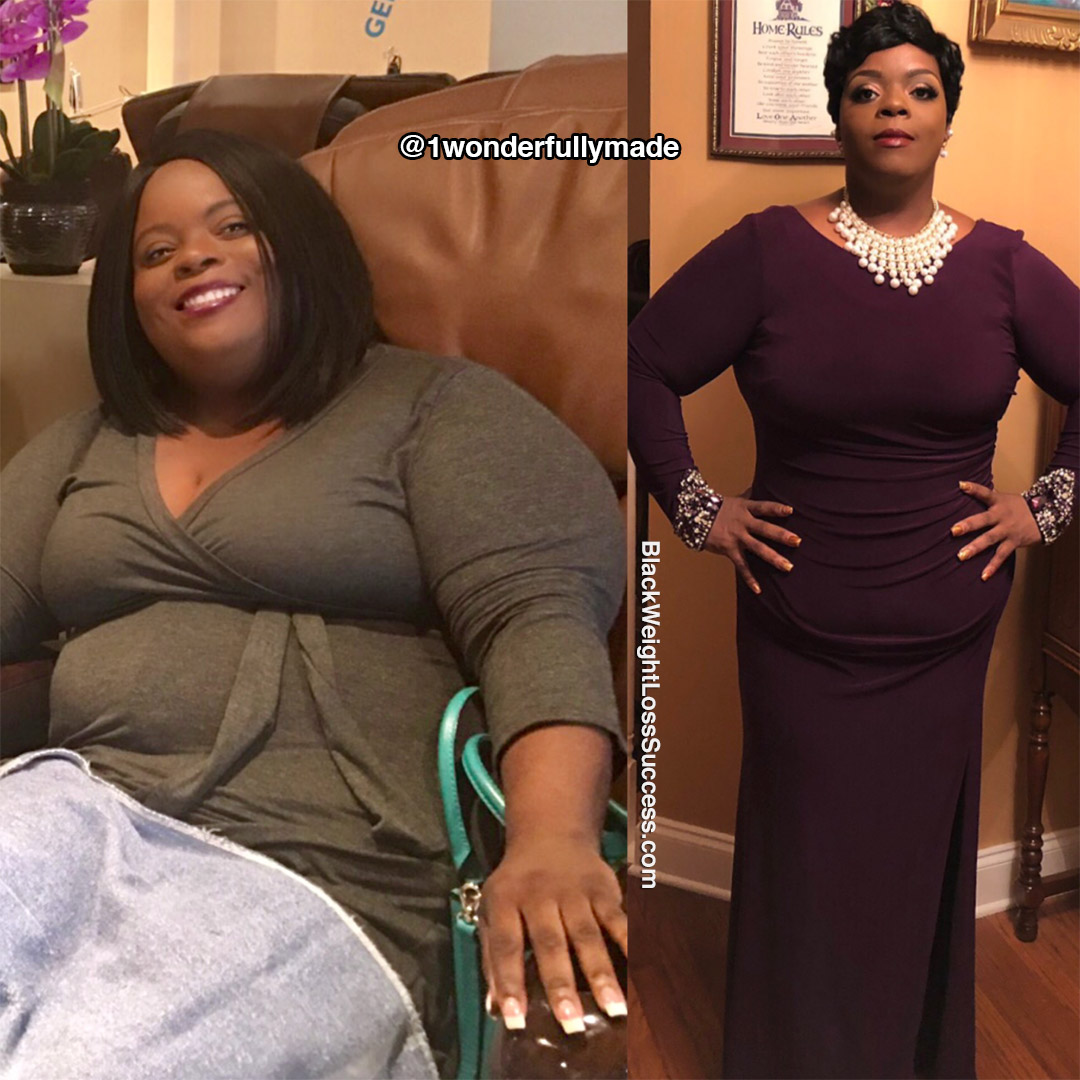 What was your motivation? What inspired you when you wanted to give up?
I found my motivation when my doctor told me I was borderline for diabetes and hypertension. Both conditions could lead to severe complications and increase my risk of heart disease and stroke. I was prescribed so many drugs to control high blood pressure and other health conditions that my bathroom looked like a pharmacy. I knew right then and there that I couldn't live the rest of my life that way.
How did you change your eating habits? 
I cut out all bread, starches, pasta, and carbonated drinks. I no longer eat red meat or pork. When it comes to meat, I stick to chicken, fish, and ground turkey.
Tell us about your workout routine.
I started working out 5 days a week, doing a lot of cardio and strength training. If I can't get a workout in, I strive to reach my 10k step goal with the Nike Run Club app on my Apple Watch.
What was your starting weight? What is your current weight?
My starting weight was 245 pounds. My current weight is 180 pounds. My height is 5 feet, 3 inches tall.
When did you start your journey? How long did your transformation take?
My journey started in June 2017, and my transformation took 15 months.
What is the biggest lesson you've learned?
It's OK to fail… a lot. Nothing is ever going to be perfect. It took overcoming a huge obstacle in my life to discover what I am sincerely passionate about, and that's living a healthy life, and living it to the fullest.
What advice do you have for other people who want to lose weight?
The main thing I tell others is, "We all have to start somewhere. When you want it bad enough, you'll find a way to get it done or you"ll find excuses."
I wanted my health. I wanted my life. I wanted it bad enough to make the changes. We have to want change for ourselves and always push to be nothing but great. It is in us all to be great.