Transformation of the Day: Je'Tara lost 57+ pounds. She was motivated to change because of the issues she was having with her feet, legs, and gallbladder. With health as her priority, she learned the power of self-control while changing her eating habits and getting fit. 
What was your motivation? What inspired you to keep going when you wanted to give up?
My official motivation came when I began having issues with my gallbladder. I attempted to find a way to get everything under control and do a better job of managing my gallbladder attacks and pain. I also have issues with my feet and legs, so I wanted to alleviate that as much as I could. 
I lose my focus a lot, lol. This weight loss has taken years. What keeps me going is being able to move around with less pain, fitting into clothes I couldn't get into, and getting good reports from my doctor. 
How did you change your eating habits?
I've tried so many plans in the past. I've done the military diet, keto, the 21-day meal plan, etc. If there is a plan out there, I've tried it, lol. What has worked for me is not eliminating everything and being more mindful of my intake. My doctor put me on Phentermine and Victoza for weight loss, and these drugs have helped a lot. I also started measuring my portions and reading labels more. 
What did your workout routine consist of? 
I love the elliptical machine and Millionaire Hoy's workout videos! His videos range from beginners to advanced. I love them because one he does them with you and two, I can build myself up from beginners to intermediate in months. I try to exercise at least three days a week, but if I get five days in, I'm doing fantastic!
What was your starting weight? What is your current weight?
My starting weight was 250+ pounds, and I currently weigh 193 pounds.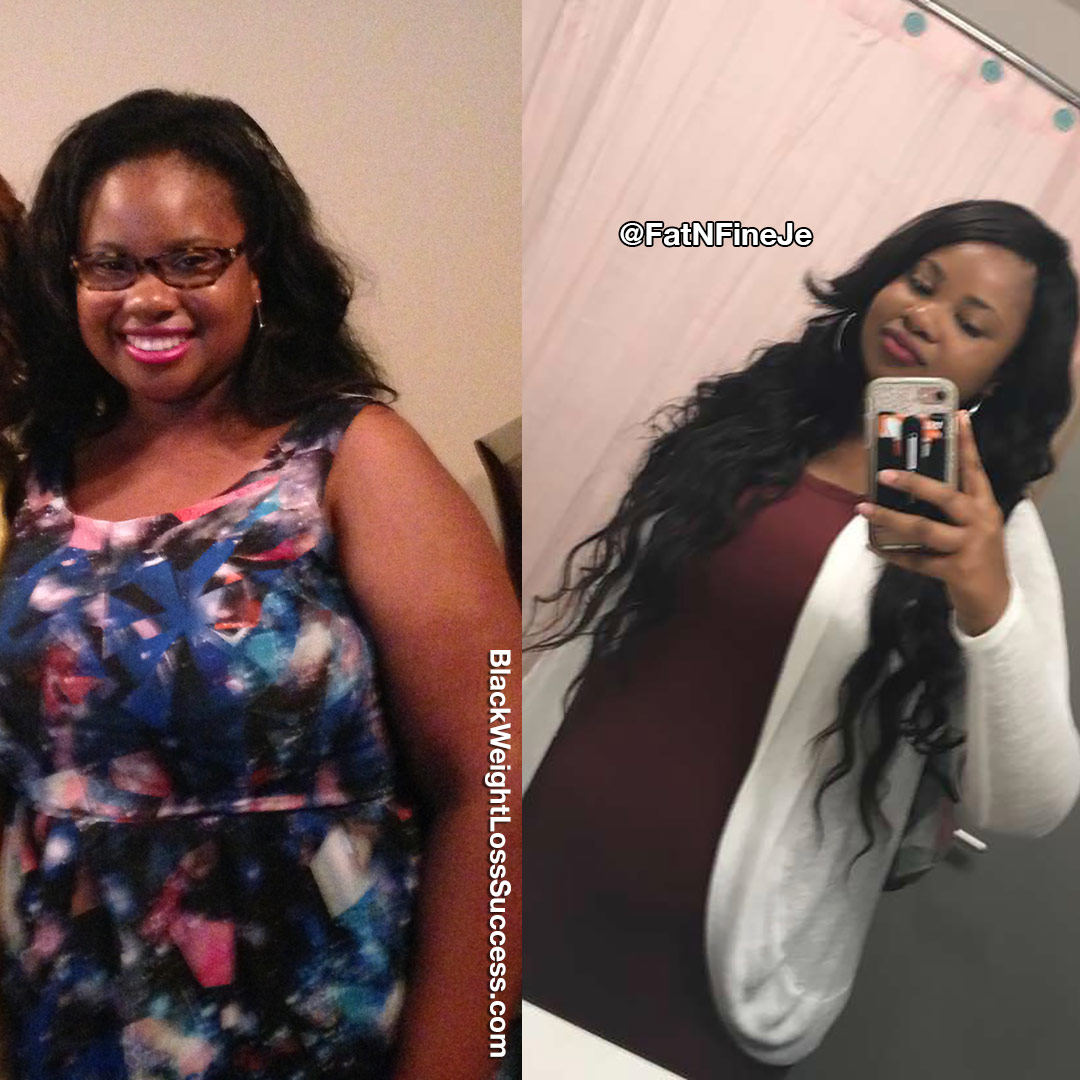 What is your height?
5'7″.
When did you start your journey? How long did your transformation take?
Officially, I started in 2016. I'm still transforming, but 2018 is when I began to notice that I looked different.
Is weight loss surgery part of your journey?
No, it's not. 
What is the biggest lesson you've learned?
Willpower. I learned that I can have self-control if I try. I also learned that my weight impacted everything within my body. 
What advice do you have for others who want to lose weight?
Feel beautiful where you are now! One thing I can say is that I always felt fine and beautiful. The way I felt about my self made it easier to get some of the weight off because I knew I looked great at 250+ pounds.
Figure out what works for you and understand that weight loss isn't easy. If you want to have surgery to help, do it, and don't worry about the naysayers. If you need weight loss medication, that's fine too because you still have to put in work to get the weight off. 
Instagram: @FatNFineJe