Update Sept 2019: Cro'ashia lost 24 more pounds for a total of 160 pounds gone. She's also down 8 dress sizes.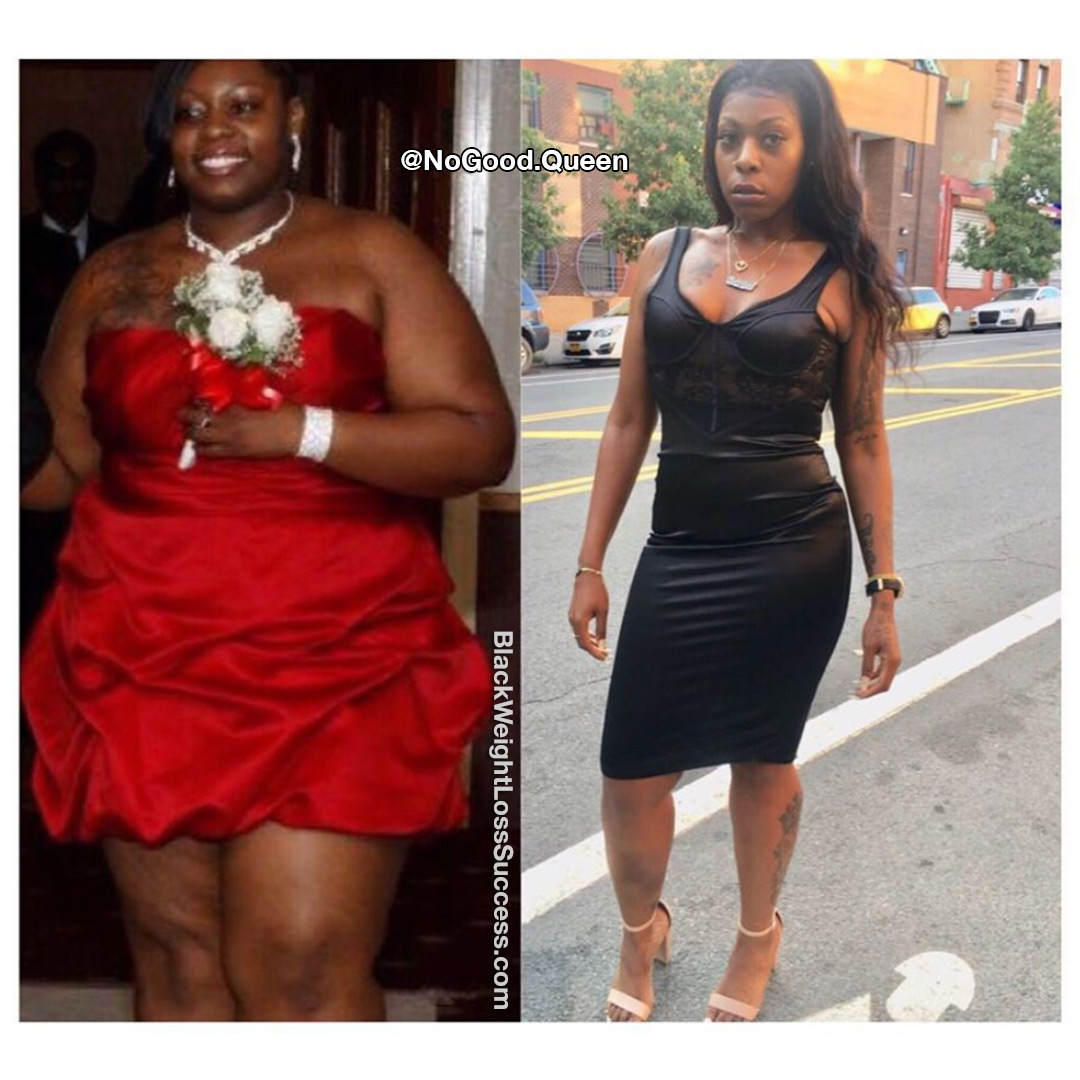 Trust the process! I know it's hard, especially when you are putting in the work and not getting the results you want as fast as you'd like. When you do get the results you want, you'll see it was all worth it. A lifestyle change is never easy but be patient with yourself. I'm so happy I never gave up.
Picture on the left is of me at my heaviest weight: a whopping 343 pounds, wearing a size 24 dress. The photo on the right is me at my current & lowest weight to date: 183 pounds wearing a size 8 dress. That's a total of 160lbs and 8 dress sizes lost. I literally lost another person.
Some of you have been following my journey for years, while some of you have connected with me much more recently. Either way, thank you for riding this out with me. @NoGood.Queen
---
Transformation of the Day: Cro'ashia lost 136 pounds with healthy eating habits and exercise. Her wakeup call came when she saw the photos of her mother's wedding. The gym has become her second home, and she's gone from a size 24 pants to a size 10. Check out her journey.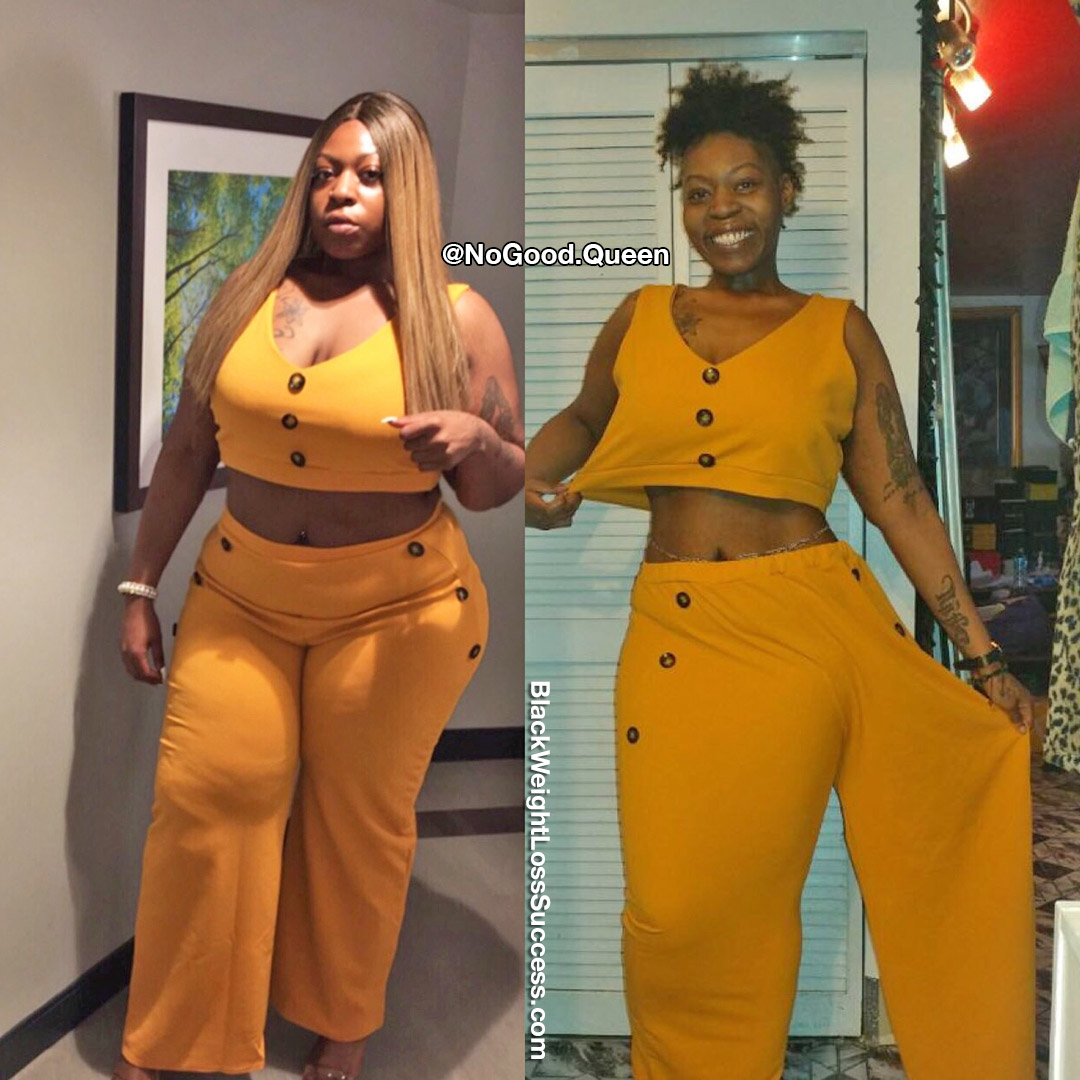 My name is Cro'ashia, and I'm from the Bronx. I've lost 136 lbs with diet and exercise. By maintaining a gym membership at Blink Fitness, I was able to go from 343 pounds to 207 pounds. I've gone from a size 3X in shirts and size 24 pants to a size small in shirts and a size ten in pants. I'm 5'9″.
What was your motivation?
My motivation for losing weight came after my mother's wedding in 2011. When I saw the photos from the event, I was in disbelief about how heavy I was. I never really felt as big as I looked until then. I wanted to look as good as I felt. I wanted my body to reflect my mental.
How did you change your eating habits?
I stopped eating junk food and sweets. I limited my carb intake and eliminated soda/juices from my diet. I knew what made me gain weight, so I cut those items out.
Tell us about your exercise routine.
I signed up for the gym, and it became my second home. I'd go from work or school, straight to the gym. Sometimes, I even went twice a day, for a total of 2-3 hours. At the beginning of my journey, I started with cardio and lost 91 pounds very quickly. As I lost the weight, I started focusing on strength and weight training, as well as toning. Since then, I've lost even more weight and counting. I'm in the gym anywhere from 3-5 times a week, sometimes more depending on my energy level.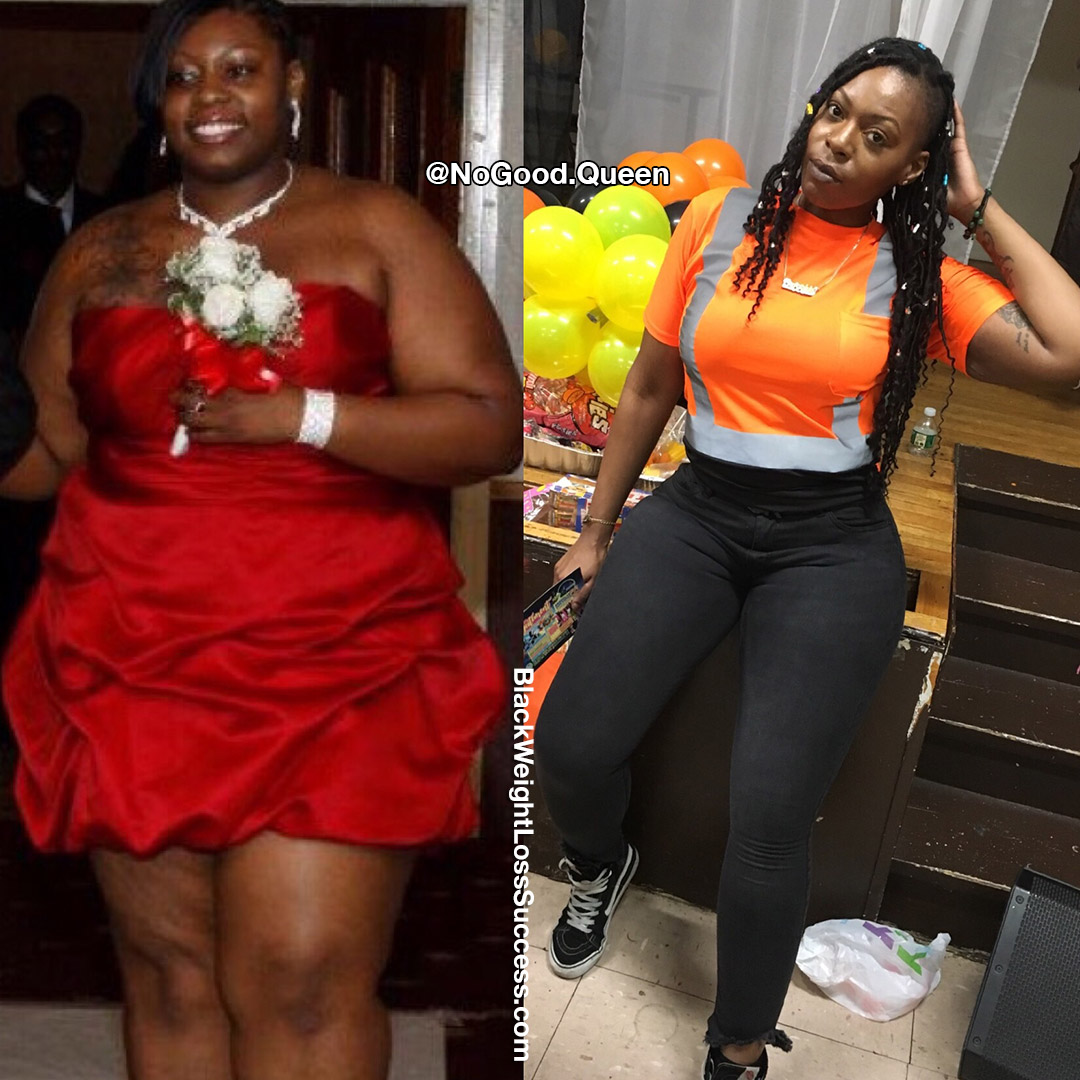 When did you start your journey?
I started my journey in 2011, and I maintained my weight up until 2017. Then, I gained a whopping 41 pounds. It was then that I became determined to make this a lifestyle, and it's been that way ever since.
What is the biggest lesson you've learned?
My biggest lesson: Stay true to yourself. Work hard, and the results you want will follow.
What advice would you like to share?
My advice: Never do anything for someone else or their approval. Do it for you! If you try to live up to someone's expectations, you'll never measure up. Create a goal and stick to it.
Instagram: @NoGood.Queen