Update: Shout out to Shanyla. She lost 126 pounds this year.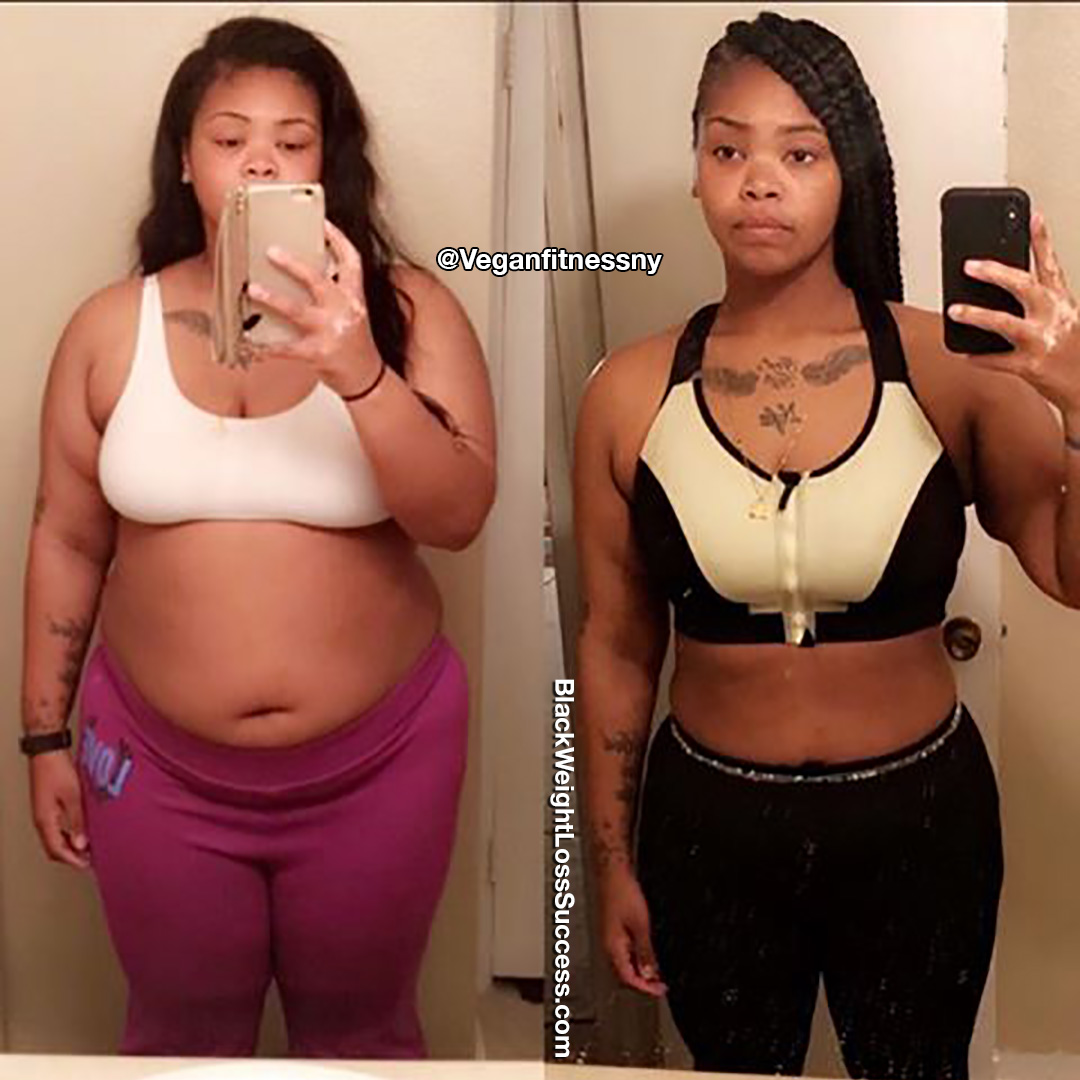 I'm officially 100 pounds down in just 7 months. I've lost a total of 126 pounds in a year. I continued with a vegan lifestyle and exercised five days a week.
My advice is to set a goal and stick with it. It may be hard, and some days you may slip up, but don't let those moments make you lose focus on the reason why you started your journey. I lost the weight by not giving up, and you can too. @Veganfitnessny
---
Transformation of the Day: Shanyla lost 93 pounds. She was motivated by how uncomfortable she felt in her skin. By becoming a Vegan, eating clean and working out, she has truly transformed.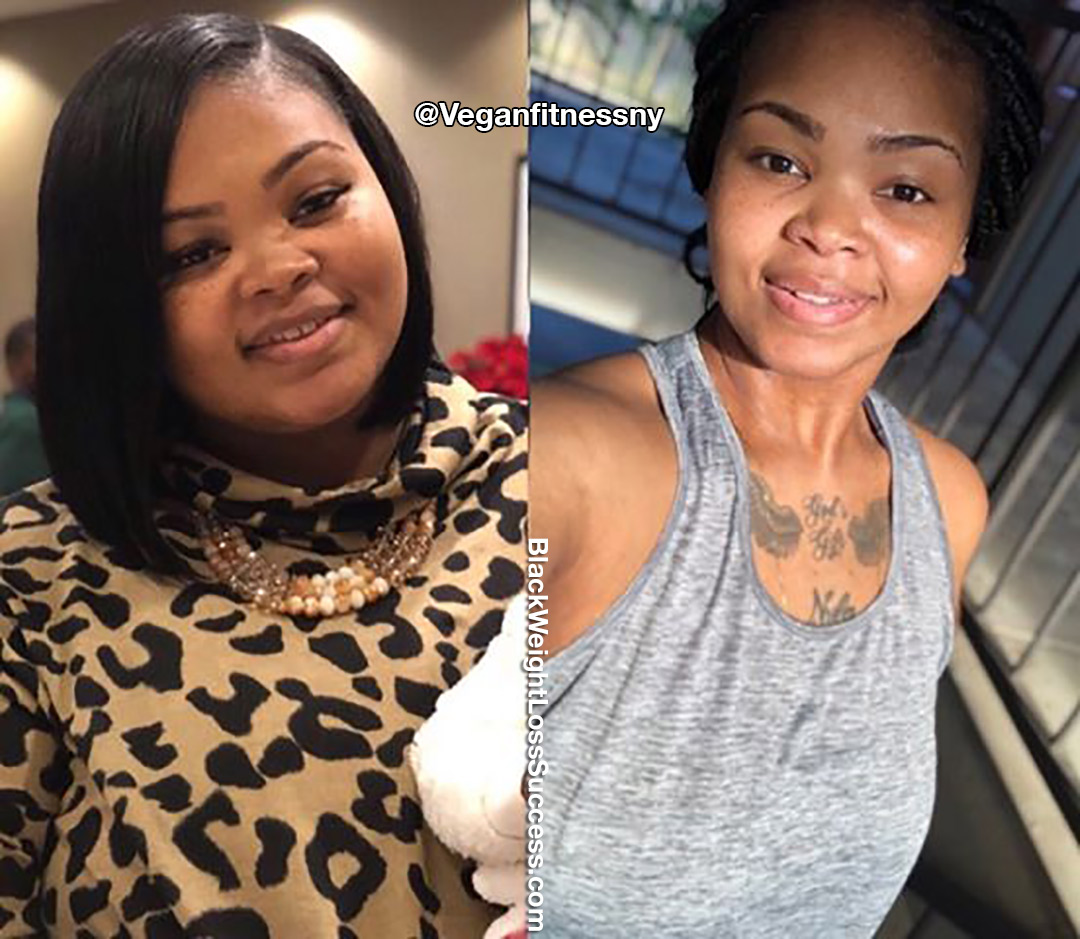 What was your motivation? What inspired you to keep going when you wanted to give up?
I was so uncomfortable in my own skin before my weight loss. I don't ever want to feel like that again. Every time I want to give up, I think about how I felt when I looked in the mirror and didn't recognize myself. That is my motivation.
How did you change your eating habits?
I am vegan. I stopped eating animal products, sugar, and processed foods.
What did your workout routine consist of? How often did you workout?
I work six days a week. Some days, I work out twice in one day.
What was your starting weight? What is your current weight?
My starting weight was 326 pounds, and my current weight is 233 pounds.
What is your height?
5'10"
When did you start your journey? How long did your transformation take?
I started on April 29, 2019. I've been on my journey for four months now.
Is weight loss surgery part of your journey?
No surgery. Just clean eating and exercise.
What is the biggest lesson you've learned so far?
I've learned that when you take care of your body, your body will take care of you.
What advice do you have for women who want to lose weight?
Be consistent! Consistency is what gets results. Also, your health is important. You are important. Don't give up on you.
Instagram: @Veganfitnessny