Crystal lost 39 pounds. High blood pressure and depression could not stop this determined mom. She spent the last three months changing her eating habits and walking off the pounds. Check out her story.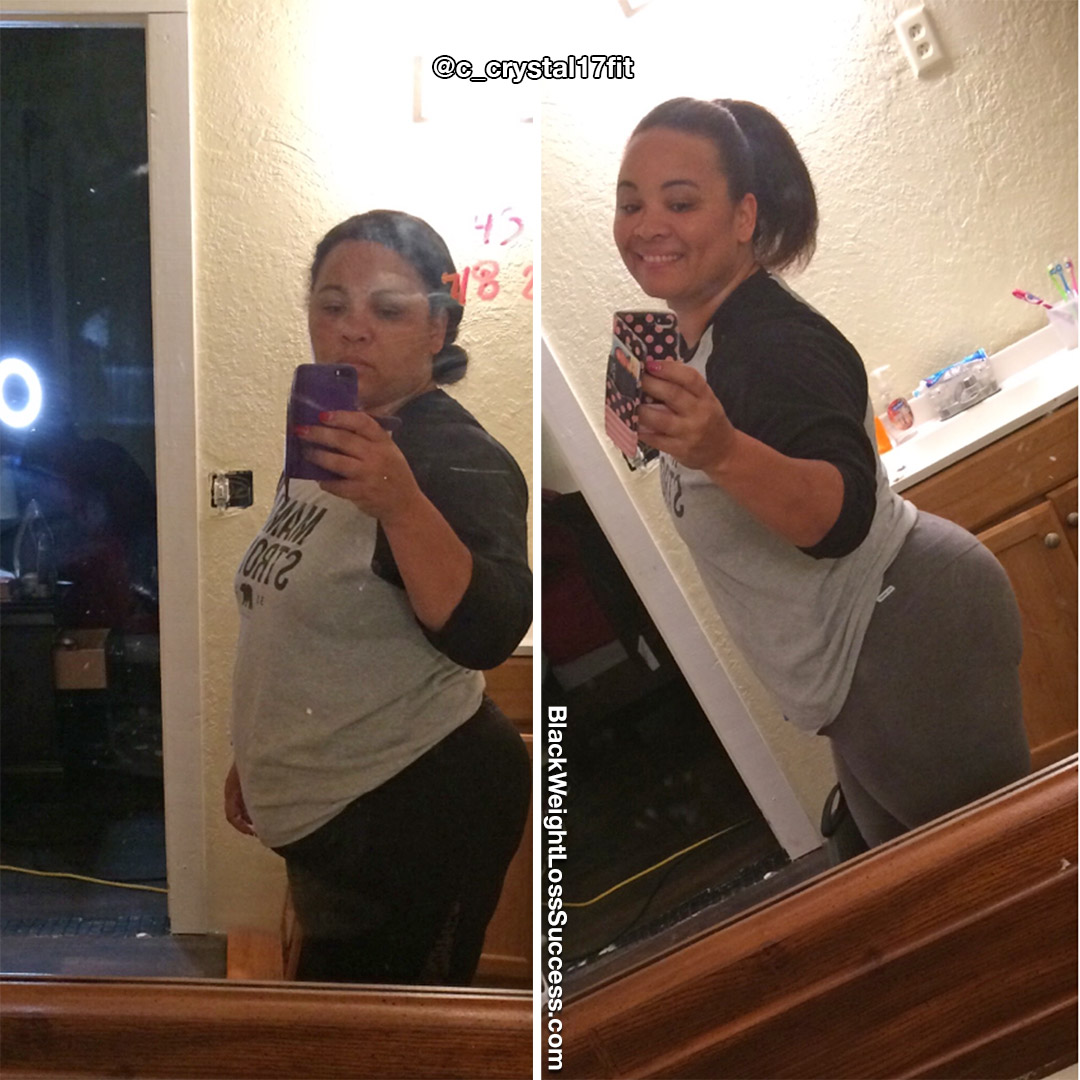 What was your motivation?
My motivation is to be around for my kids! I had high blood pressure and would often be very light-headed. I wanted to feel good about myself again. Depression weighed me down.
I also went to a military reunion, and afterward, I saw pictures of myself. I thought, "Oh my gosh! I am so big!"
How did you change your eating habits?
I began by doing a low carb diet in July 2019. I cut out all junk food and soda. I had no bread and no pasta.
Tell us about your workout routine.
My friends and I started a running challenge on the Nike Run Club app. I just took off from there! I would walk between 2.5 to 4 miles a day.
Starting weight/Current weight
It's been three months since I started and I feel great! In July, I weighed 246 pounds. My current weight is 207 pounds.
What is your height?
I'm 5'2″.
What advice would you like to share?
I would tell others to think about why they want to lose weight and about how important their Why is. Stop procrastinating and just do it. Your body will thank you!
Instagram: @c_crystal17fit