Update July 2020: Shout out to Jocelyn. She lost 21 more pounds for a total of 140 pounds gone. 
During the pandemic, I was able to lose 10 more pounds while also losing waist inches and building muscle! I've lost a total of 140 pounds. @juicy_fitgains
---
Transformation of the Day: Jocelyn lost 119 pounds. She did not let an abusive relationship, emotional eating, and depression stop her. After her daughter's first birthday, she became committed to creating a healthier lifestyle, and she refused to give up. Check out her story.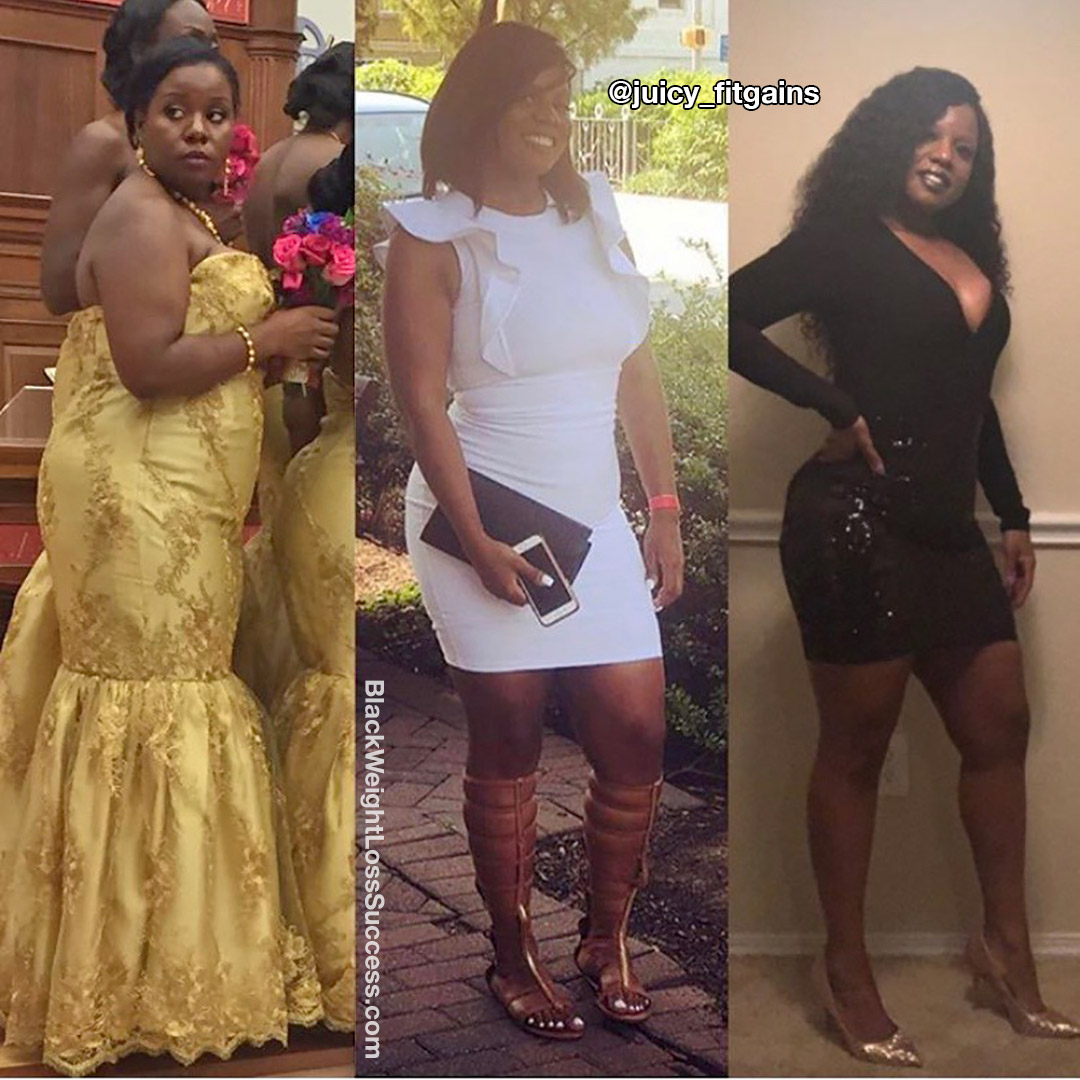 What was your motivation?
Shortly after my daughter's 1st birthday, I made the decision to make a commitment to my health & fitness. I gained a tremendous amount of weight during my pregnancy. I also experienced an abusive relationship, which led to depression, post-partum issues, emotional eating, and other challenges. I finally decided to stop making excuses. I knew that my baby was watching and needed her mama to be happy and healthy.
When did you start your journey?
After my daughter's first birthday in June 2017, I committed to living a healthier lifestyle. The journey has not been easy, and I have faced many challenges.
How did you change your eating habits?
I maintain a high protein, moderate carb, and low-fat diet.
What is your workout routine?
I workout 5-6 days a week, lifting and doing cardio.
What was your starting weight? What is your current weight?
I am 5'4," and I currently weigh 167 pounds. My starting weight was 286 pounds. No weight loss surgery, pills, or fad diets. I still have goals and continue to work hard.
What is the biggest lesson you've learned?
The biggest lesson I've learned is never to give up, no matter what your goal is. There have been plenty of times when I fell off course, and had to restart and refocus. I challenge anyone struggling, with whatever goal you have for yourself, to make that commitment to being the best version of YOU.
What advice would like to share with women who want to lose weight?
It's vital for women who want to lose weight to understand that physical transformation starts with the mind. Forget about the past and focus on what small changes you can make TODAY for a better tomorrow.
Instagram: @juicy_fitgains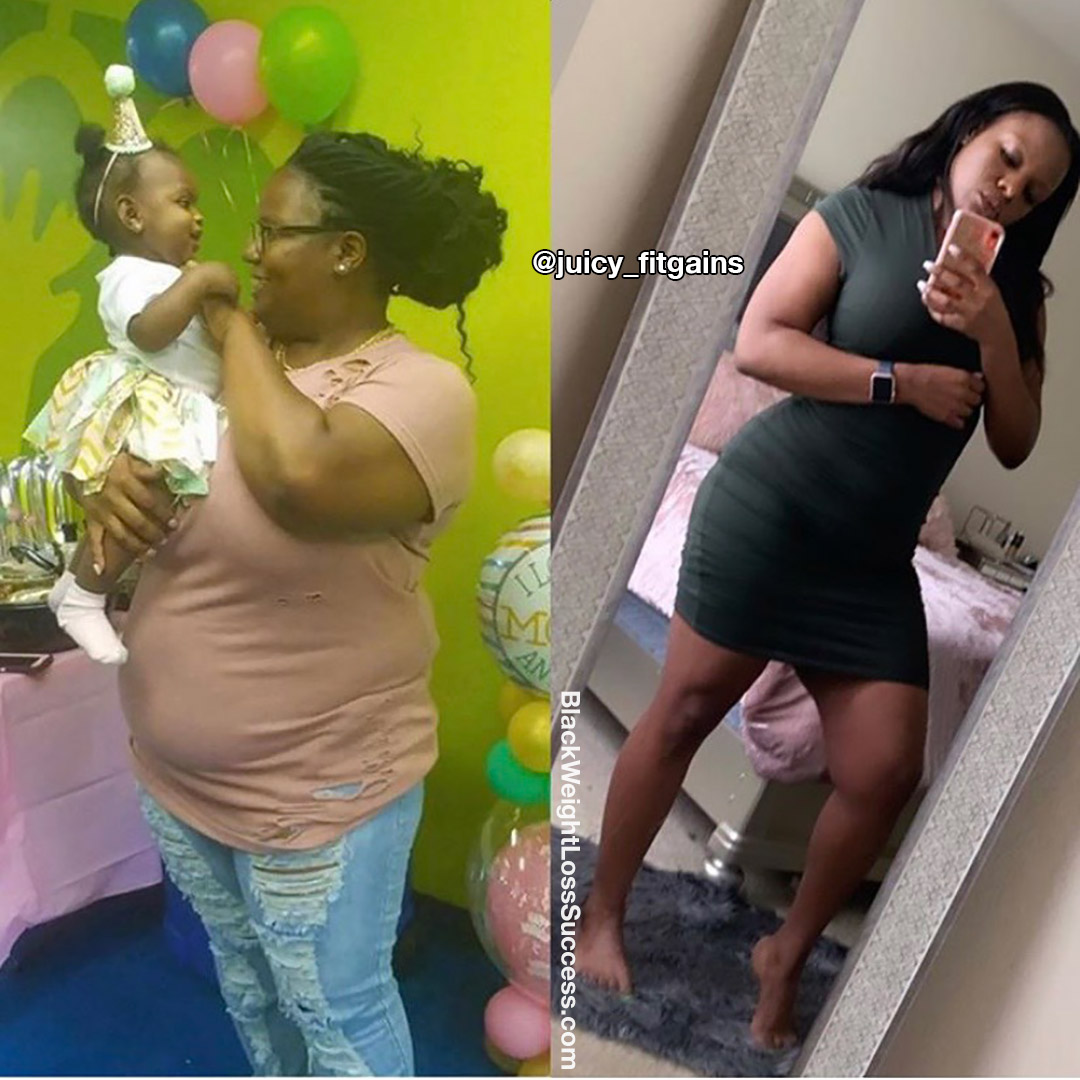 ---
Update: Shout out to Jocelyn. She lost 11 more pounds for a total of 130lbs gone. 
Happy New Year! I hope all is well. I just wanted to submit an update to you guys. I have been able to lose about 11 more pounds of fat while gaining muscle. To date, I have loss a total of 130 pounds.