Transformation of the Day: Jonte lost 141 pounds. She is motivated by her love for her children and her desire to live a long healthy life. Making very practical changes to her eating habits and walking for exercise made a difference, but finding the will never to give up was key. Check out her journey.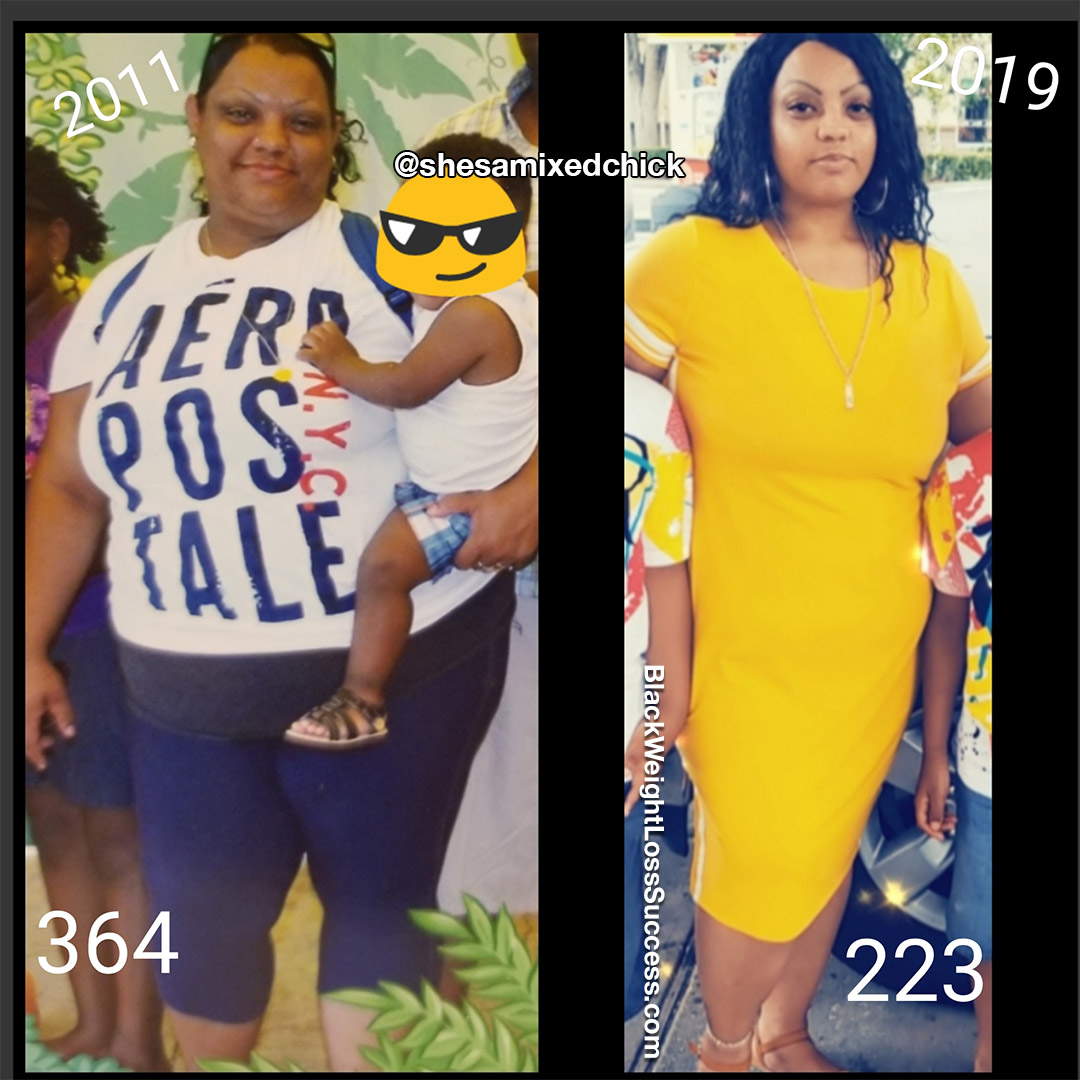 What was your motivation? What inspired you to keep going when you wanted to give up?
My motivation is my kids. I have twin boys, and I want to make sure I live a long and healthy life for them. When I wanted to give up, I would look at my progress, especially in my clothes. I love being able to shop and find clothes that actually fit now.
How did you change your eating habits?
I changed my eating habits by cutting back on a lot of foods, like snacks, chips, cookies, candy, and sweet stuff. I drink lots of protein shakes to substitute for snacks and or to replace breakfast or lunch. I recently started Keto, which fit into my current diet plan. I'm eating high protein meals, with little or no carbs and less than 5g of sugar.
What did your workout routine look like?
I walk 3 times a week and recently started weight lifting for toning. I workout 4 times a week at best.
What was your starting weight? What is your current weight?
My starting weight was 364 pounds, and my current weight is 223 pounds.
What is your height?
5'4
When did you start your journey? How long did your transformation take?
I started in Dec 2017, and I'm still going. Honestly, I stopped off and on throughout the process. I became more consistent in February 2018.
Is weight loss surgery part of your journey?
No.
What is the biggest lesson you've learned?
To never give up. To keep going.
What advice do you have for others who want to lose weight?
Never give up. Keep going! Slow progress is better than no progress. Be a better you. If you need to, do vision boards and goal charts to see your goals and what you are focused on.
Also, buy yourself hope clothes that you have to work to get into. Once you get to that size, that outfit is your prize. Then, buy another smaller outfit and work to get into that one.
Instagram: @shesamixedchick