Transformation of the Day: Kashmere lost 24.8 pounds. She was tired of fearing not only what people thought of her, but also the thoughts she held about herself. In March, she decided it was time to get rid of her insecurities, change her lifestyle, and release the weight. Check out how she took action.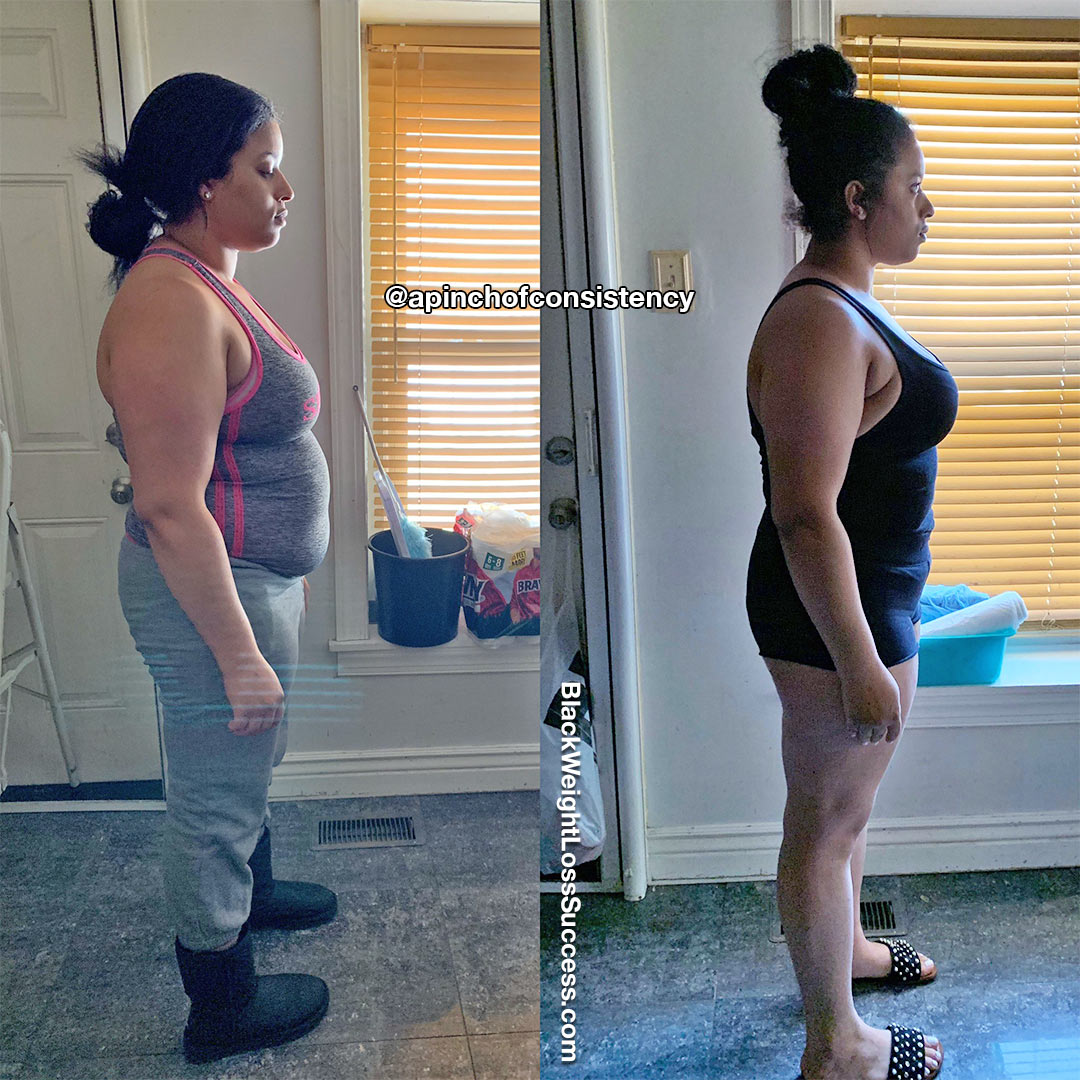 I wanted to share my transformation to help inspire people to overcome their insecurities! I struggled with my weight my entire life, and it really held me back from a lot of life experiences because I was afraid of what people would think of me. I realized that I wasn't scared of what others thought of me, but I was more fearful of what I thought about myself. So I decided to eliminate my insecurities, and the only way to do it was by losing weight.
I started in March 2019, and it's only May, but I have lost so many pounds and inches. I couldn't be more proud! I hope someone will read my story and feel inspired to eliminate their own insecurities.
How did you change your eating habits?
I lost weight by reprogramming the way my body thought of food. I changed my diet completely. Every week, I added more food to my menu. I followed the @apinchofconsistency meal plan I created to a T. Foods that I once thought were distasteful are now some of my go-to foods for nutrients, such as avocados and coconut.
Tell us about your workout routine.
I never went to the gym during my first 6 weeks, I was far too embarrassed. My workout routine consisted of mainly jumping rope. I used a weighted jump rope, and I did some strengthening workouts, like sit up and squats.
I tried working out every day because I believe it is important to show up for yourself. However, most weeks, I only worked out 4 days a week. 30-minute workouts were sufficient for me because I was just getting used to working out again, and I was losing weight mostly from my diet change.
Starting weight/Current weight
My start weight was 211.8 pounds, and my current weight is 187.0 pounds. My height is 5 feet, 4 inches.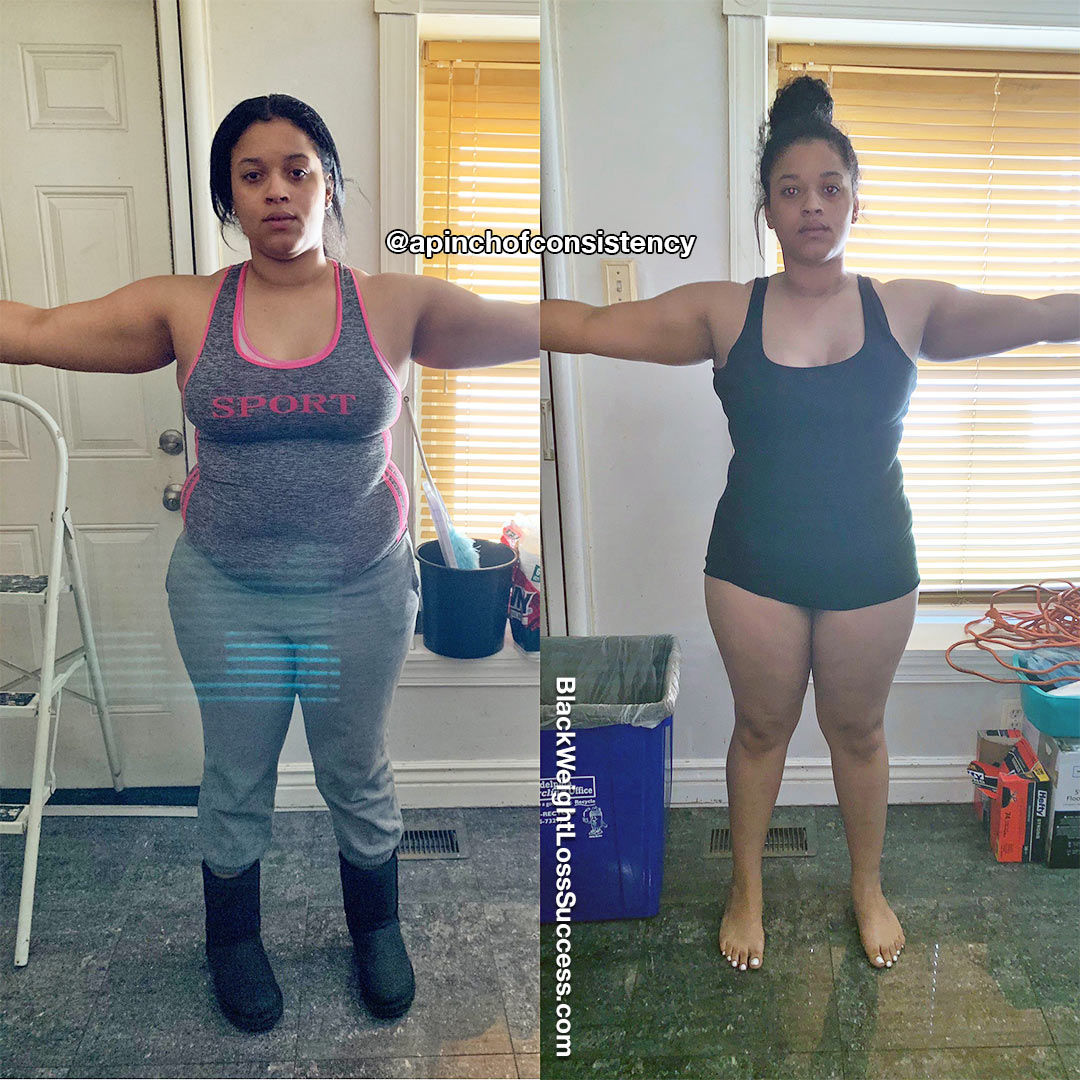 What is the biggest lesson you've learned?
"CONSISTENCY IS KEY, ALL YOU NEED IS A PINCH OF CONSISTENCY." If you aren't consistent on your journey, then you will never achieve your goals. You will become complacent and eventually gain all your weight back. The minute you decide to be consistent on your weight loss journey, you will truly see the pounds drop and never return.
What advice would you like to share?
My advice for women who want to lose weight: Commit to yourself! It doesn't matter who wants you to do it, it will never get done until you want to do it. That's how you master longevity in weight loss, being consistent and committed to yourself. Remember your goals and see the bigger picture in every situation because temptation will be everywhere. You're truly rested when you must decide how to handle the temptations.
Instagram: @apinchofconsistency