Transformation of the Day: Kenya lost 108 pounds. After the birth of her second son, this high school teacher decided to recommit to creating a healthy lifestyle for herself and her family. After seeing the results that a friend achieved with a fitness challenge, she decided to give the same program a try. Check out her story.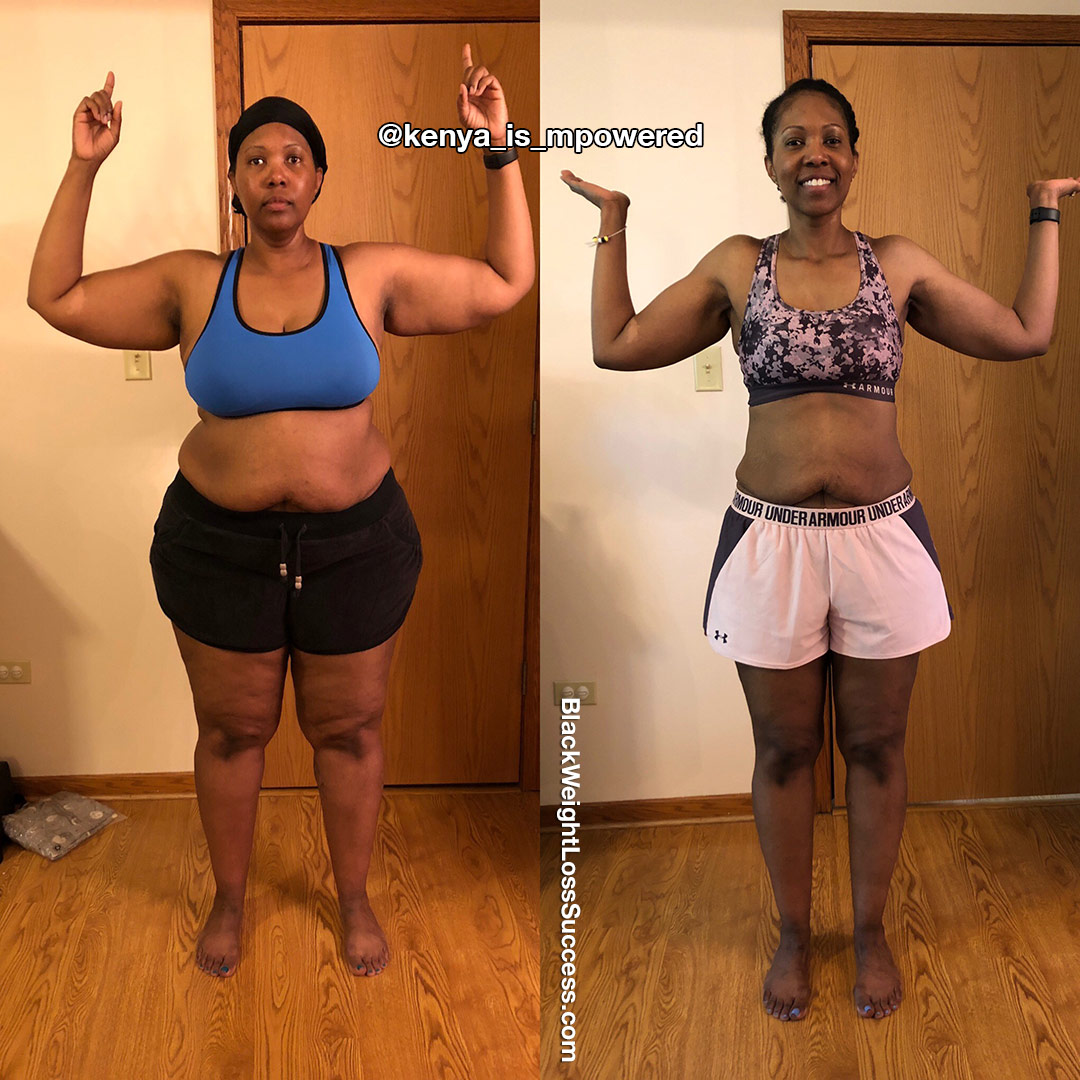 I spent my entire adult life being overweight in some capacity. In more recent years, I have been obese. Being physically active on a regular basis is a goal I've had for many years, with some months being more active than others. I've never been consistent with anything I would try. Between tennis lessons, roller skating, stepping lessons, Zumba classes, running groups, gym memberships/classes, and time with personal trainers, I tried a lot!
Before my second pregnancy, I committed to personal training sessions at my local gym and signed a 1-year contract. Half way through that year, I got pregnant. I continued to train and take classes at the gym so as not to get even bigger than what I was. I was blessed to have only gained about 35 pounds during that pregnancy. When my baby was seven months old, I wanted to revisit trying to achieve a healthier lifestyle. I now had two sons to raise alongside my husband, and my 40th birthday was soon approaching.
In May of 2018, while scrolling through a social media site, I noticed that a friend from high school posted about a fitness challenge she was doing. She shared pictures of her meals and the results of her exercise routine. One day, she posted an advertisement for the upcoming June 2018 challenge along with a discount that was being offered for a limited time. It was as if something clicked in my brain right at that moment. God told me to reach out to her and get more information.
After reaching out, she shared details about the success she was having and how legit the program was. I knew right then I needed to do this for myself. The school year was ending in a few days, and I had the entire summer to see if it worked. I am a high school teacher and had the time to devote my efforts fully. From that point on, the rest was history! I began my new life with the MPowered Fitness community under the guidance & support of Coach Maria. My first day was June 4, 2018, and I am still a part of her fit family. I began the process weighing 276 pounds (height: 5'7″). At the time, my two sons were 7 months and five years of age. I was also breastfeeding (still doing so as I type this!).
Today, I am 40 years old, and I have lost 108 pounds to date. I reached the 100-pound mark after being in the program for just over ten months. The MPowered program is one that provides meal plans, fitness routines for various ability levels, and behavior change strategies. We are supported by like-minded women that are all working toward the same goal of an improved, healthy life.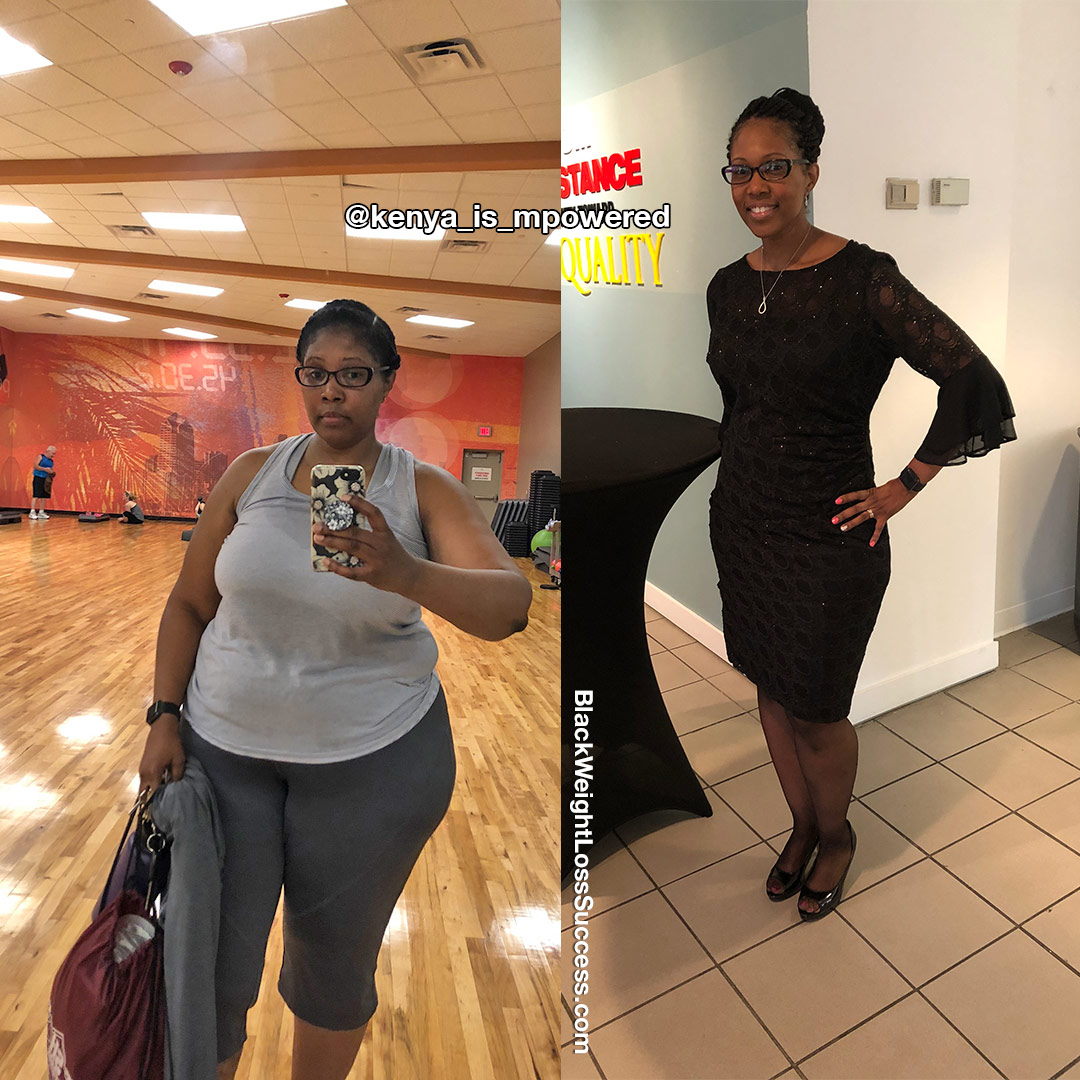 I stopped eating fast food, junk food, and processed foods. Instead, I began meal prepping healthy options. I took my prepped meals to family parties and packed healthy snacks for when I'm on the go. Also, I always have water by my side.
I exercise from the comfort of my home, as I have access to fitness equipment in my basement. Many exercise routines require little to no equipment if you are just getting started at a beginners level. Somedays, I used my treadmill, and other days, I did the cardio outdoors by walking in my subdivision.
The biggest hurdle is to be mentally prepared to change your lifestyle. I was tired of being fat and not being able to enjoy simple things like playing at the park with my sons. I was tired of feeling sluggish all the time, and my feet hurting at the end of a workday. Turning 40 later that year was also motivation for me to change my lifestyle.
One of the biggest lessons I've learned is to allow myself grace. There are days when things don't go as planned. I continuously remind myself to do the very best I can in those situations. Remembering to extend grace and practice patience is critical because the body takes time to change, just as it took time to change when the weight was gained. I packed the pounds on over the course of about 20 years.
Additionally, I've realized that I am much stronger than I ever thought I could ever be, both physically and mentally. I began the program barely being able to move my bodyweight around easily. Now I'm using dumbbells and running sprints at an advanced pace.
For anyone looking to be a part of a community of supportive women, working on the goal of improved health, consider MPowered Fitness by Maria More. I have been a member for just over one year. At the start of the Quarter, I am transitioning to a mentor role as well. I am here to support you on your journey. I know first hand what it feels like to be obese, weighing over 100 pounds and not being comfortable in that body.
Instagram @kenya_is_mpowered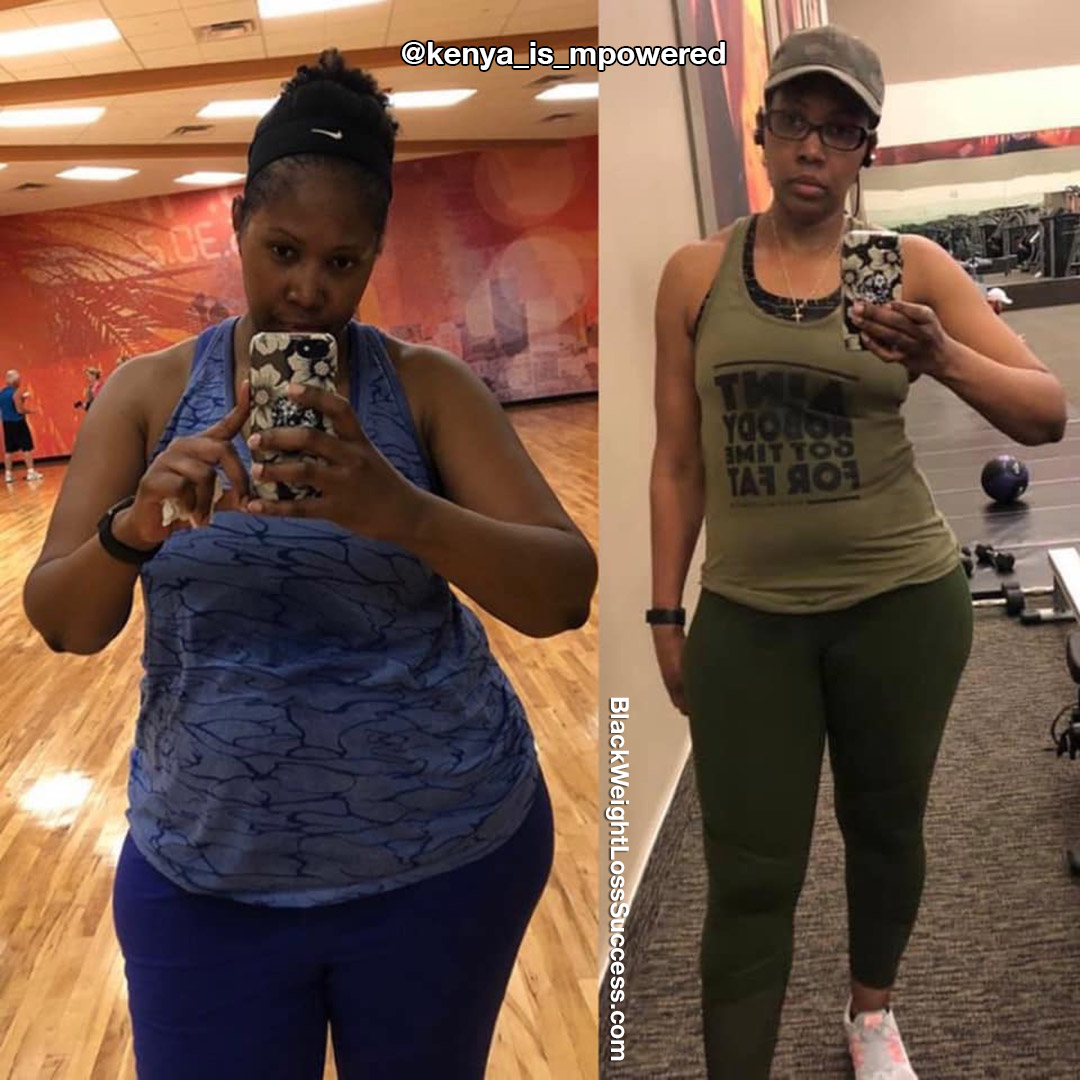 Disclaimer: Reference or link to any specific product, diet plan, exercise plan or service mentioned in the weight loss stories we share is for the information of our readers, and does not constitute an endorsement or recommendation by Black Women Losing Weight.