Transformation of the Day: Maia lost 71 pounds this year after having Gastric Sleeve surgery. Part of her motivation was that she suffered from various ailments, including PCOS, sleep apnea, and high blood pressure. Now, she has an eating and exercise routine that is allowing her to thrive.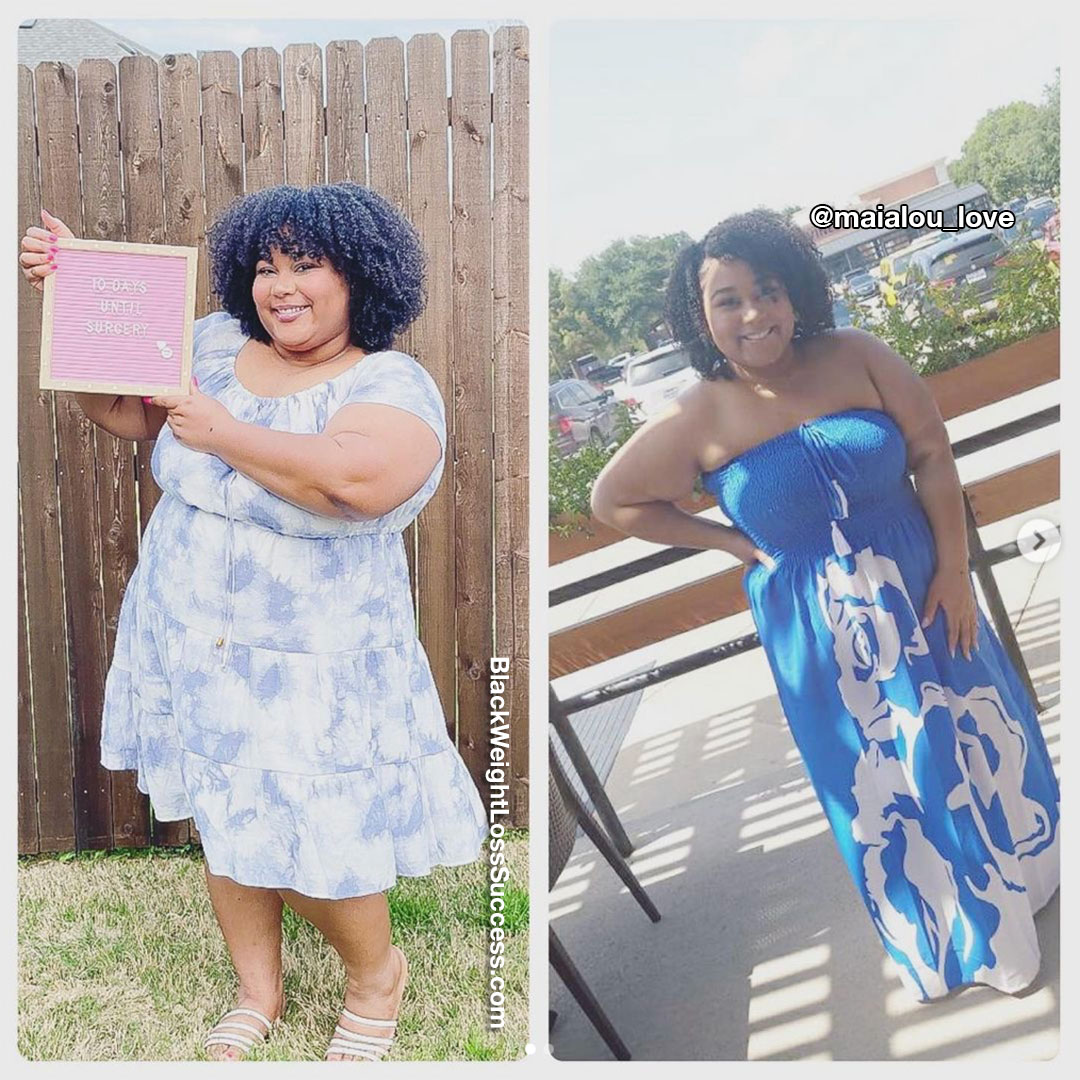 I have lost 71 pounds after having Gastric Sleeve weight loss surgery in April 2021. I suffered from borderline pre-diabetes, sleep apnea, high blood pressure, insulin resistance, and PCOS. Insulin resistance and PCOS made weight loss close to impossible. The gastric sleeve has been a lifesaver for me, and I love my results. 
What inspired you to keep going, even when you wanted to give up? I almost lost my life after Gastric Sleeve surgery, so that inspires me daily to do everything I need to do to be successful on this health journey.
How did you change your eating habits? I now stick to a high protein, mostly plant-based diet with moderate animal protein. I no longer drink Coke (I used to drink at least two a day). I also traded fruit for sweets, and I am constantly drinking water to stay hydrated.
What did your workout routine consist of? I work out at least four times per week. My workouts consist of 1 mile followed by weighted exercises or Beachbody on Demand HITT workouts. 
What was your starting weight? What is your current weight? I started at 301 pounds, and my current weight is 230 pounds.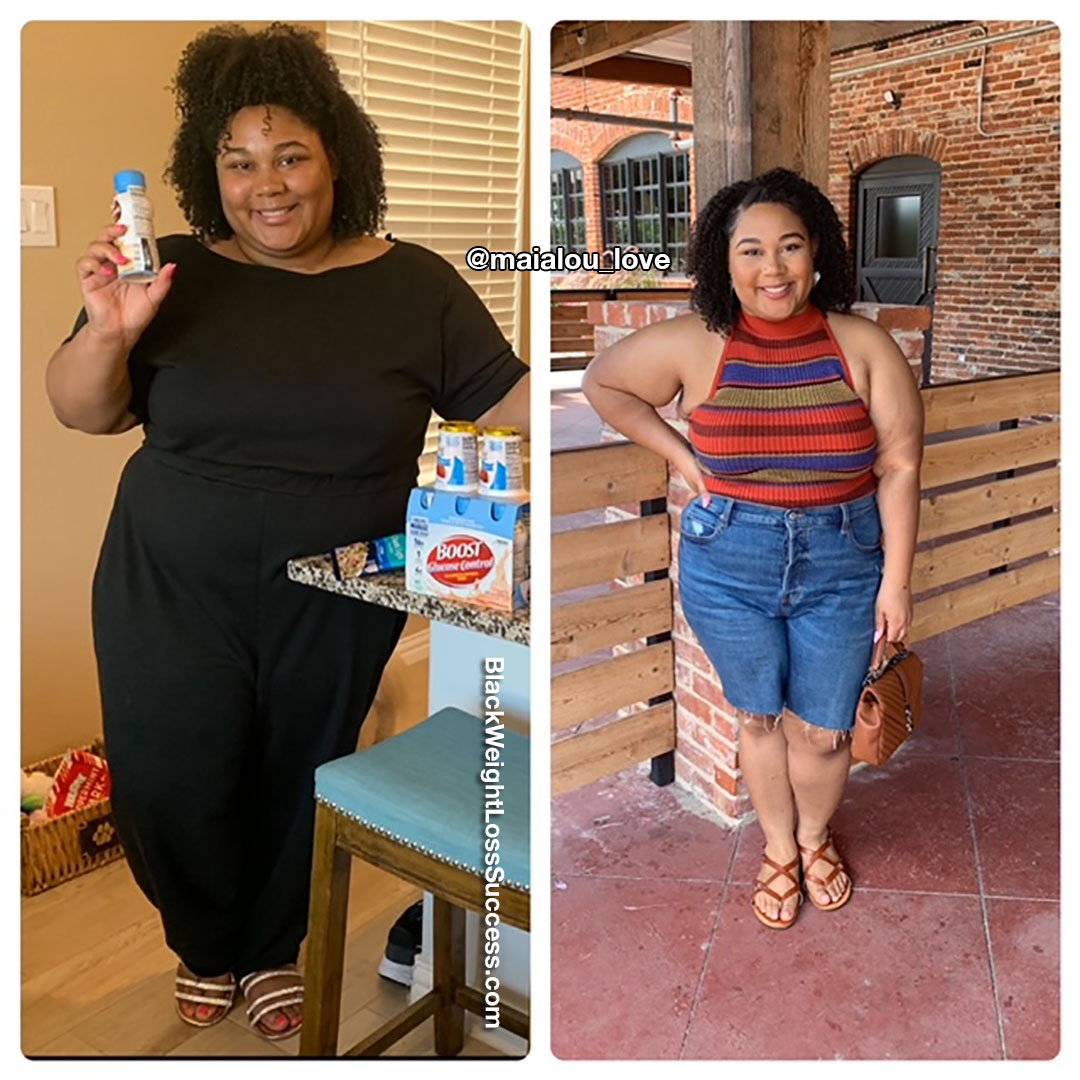 What is your height? I'm 5'1″
What is the biggest lesson you've learned so far? The biggest lesson I've learned so far is that our bodies need fruits and veggies to really thrive! When I eat food, I now ask myself, "How will this (food item) help my body?" If I don't have a reason, I'm not eating it. Of course, I might have a treat once and a while, but it's rare. 
What advice would you like to share with women who want to lose weight? Ladies, you can do this! I weighed 301 pounds at 26 years old. I felt helpless, but God provided a way for me to reclaim my health. Think of this journey as a health journey, not just a way to lose weight. 
Eat to nourish your body. Eat lots of fruits, vegetables, seeds, and drink water. This is the food your body recognizes! It's meant for us to eat and enjoy! If I can do this, I know you can too.
Instagram: @maialou_love