Transformation of the Day: Tiffany lost 81 pounds. She has suffered from depression for a long time. After having gastric sleeve surgery and changing her lifestyle, she noticed that her mental health improved along with her physical health. That motivated her to stay the course and not give up.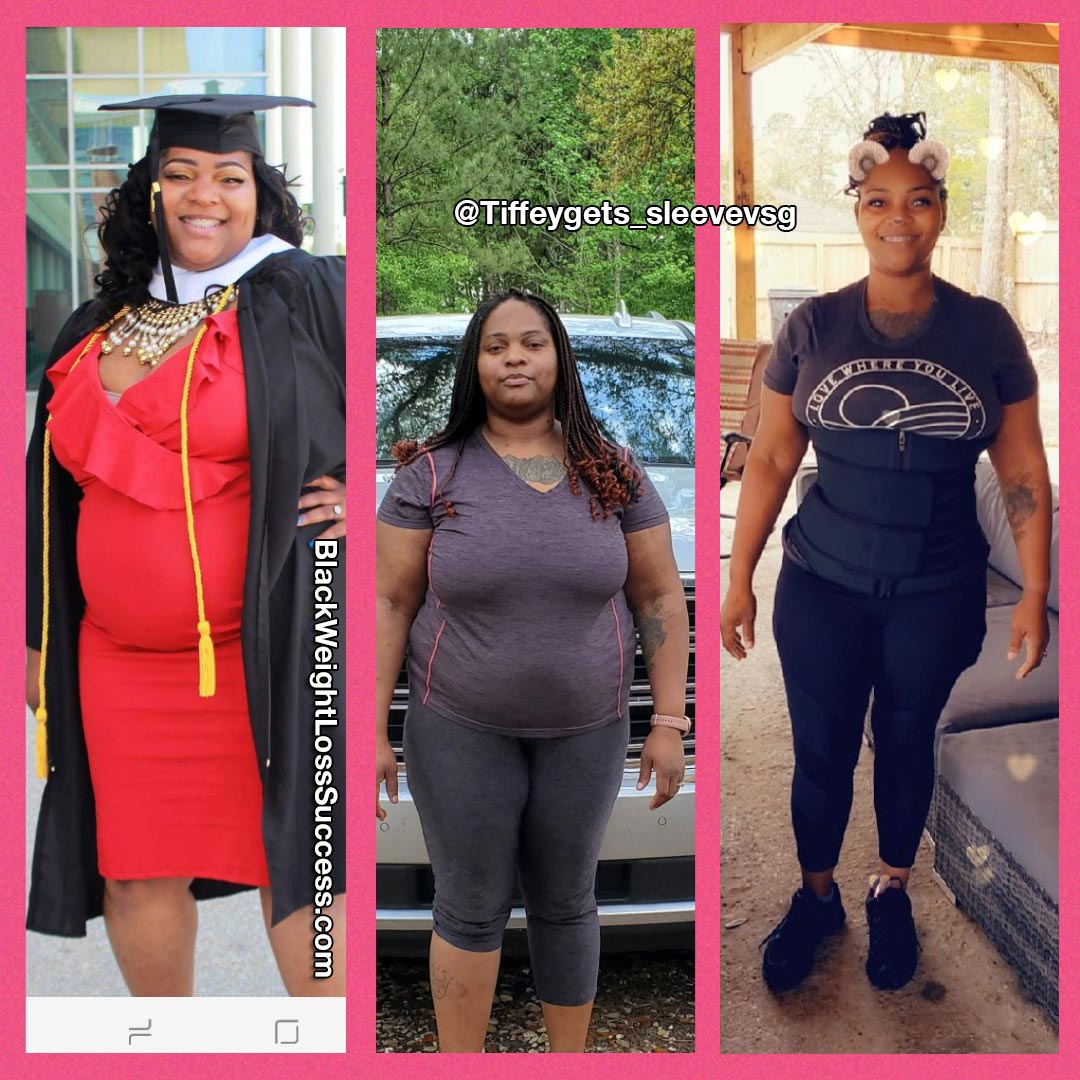 What was your motivation? What inspired you to keep going, even when you wanted to give up?
What motivated me is that my mental health started to get better. I have suffered from depression for a long time. I noticed that I started being happy more, and I didn't want that feeling to go away.
Is weight loss surgery part of your journey?
Yes, I had gastric sleeve surgery on February 18, 2020.
How long did your transformation take?
It took a year to transform.
How did you change your eating habits?
I cut out all the fried food, pork, fast food. I have also been using Herbalife products. (two shakes a day and one healthy meal). I only eat fish and chicken now.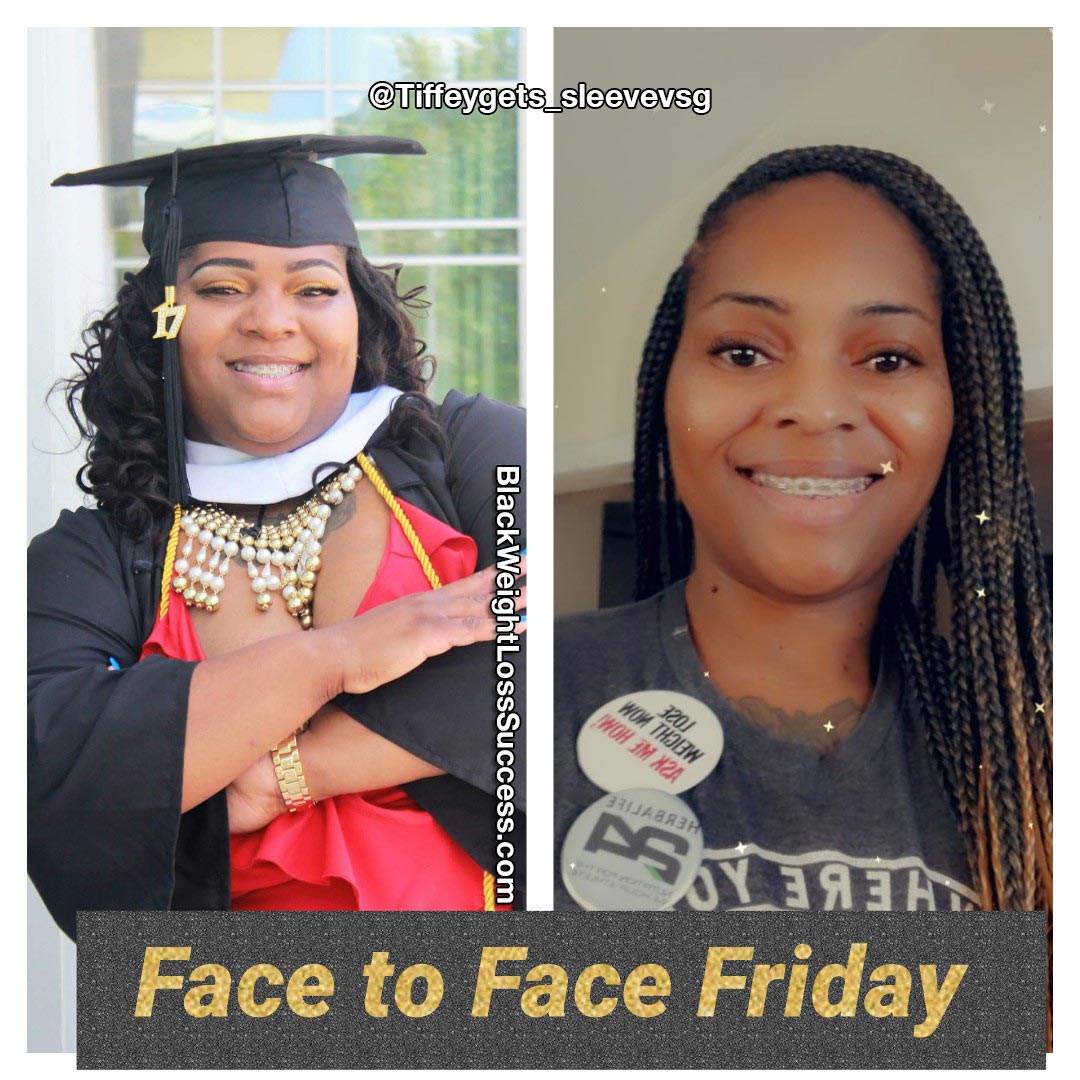 What did your workout routine consist of? How often did you work out?
I work out five times a week. I will walk 5 miles at the park, run on my treadmill or do a HIIT workout. I have recently started using weights, and I am loving every bit of it. 
What was your starting weight? What is your current weight?
My starting weight was 285 pounds, and my current weight is 204 pounds.
What is your height?
I'm 5'6″.
What is the biggest lesson you've learned so far?
Never give up!! No matter how hard it is and no matter what the naysayers say, just keep going.
What advice do you have for women who want to lose weight?
Create your plan, create goals, write them down, pray about them, and do it.
Instagram: @Tiffeygets_sleevevsg and @tiff_thehealthcoach