Transformation of the Day: Kimberley lost 102 pounds. This Zeta Phi Beta soror realized the toll that being overweight was taking on her health and her life in general. She decided to try the Ketogenic diet and become more active. Her hard work paid off. Check out her transformation story.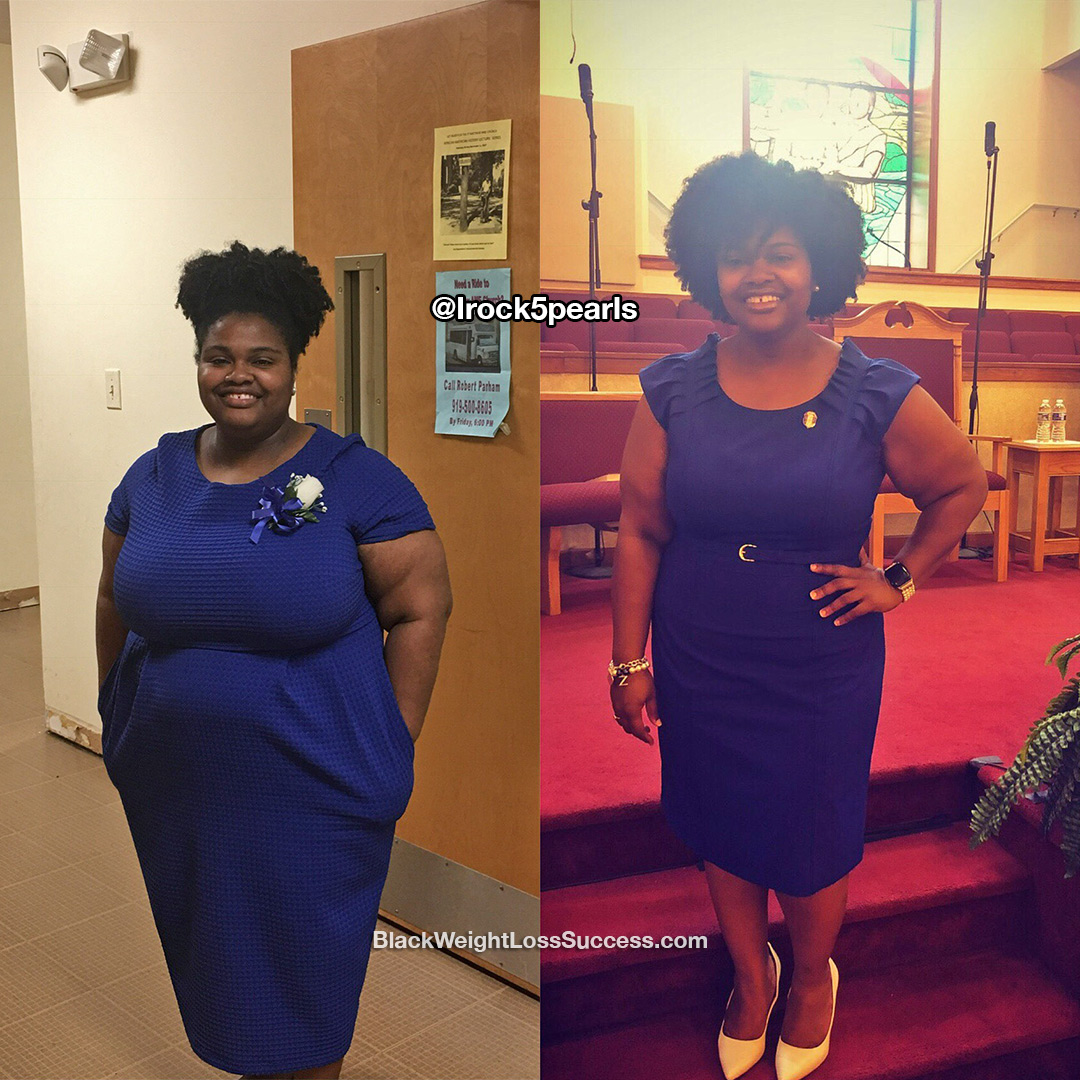 What was your motivation? What inspired you to keep going when you wanted to give up?
My weight reached the highest it had ever been. I couldn't fit into any of my clothes. I had recently been to the doctor and was diagnosed as pre-diabetic. I was told if I didn't do something to get healthy I was going to take years off my life.
I knew I had gained a lot of weight but it wasn't until I saw myself in pictures taken at my sorority retreat that I realized just how big I had gotten. I had gone from an avid runner to a couch potato, and I wasn't sure just how I had gotten there. However, I knew I had to make a change. It was on that day I decided to do whatever it would take to get the weight off.
I was my own inspiration. I didn't want to end up with the health issues that many of my family members suffered with. I also wanted to gain the confidence that had somehow gotten lost amid the weight gain. I just want to live a healthy and happy life.
How did you change your eating habits?
After reading a post from one of my Facebook friends about how awesome the Ketogenic Diet (Keto) was, so I decided I would look i to it. After researching the diet, I discovered it was a low carb, high fat diet. I knew it would be difficult for me to give up all the foods I loved, such as bread, pasta, rice, potatoes, and sugar, but who could say no to a diet where I could still eat bacon and cheese?! I had nothing to lose and thus my journey began. It was hard at first, but as time progressed it became
easier and easier.
What did your workout routine look like? 
I typically work out 5-6 times per week. My favorite workouts are Zumba and Hip Hop aerobics. I also run.
What was your starting weight? What is your current weight?
My starting weight was 280 pounds. My current weight is 178 pounds. I went from a size 22-24 to a size 12-14. I'm about 20 pounds shy of my next goal and the lowest weight I have ever been in my adult life. My height is 5'1".
When did you start your journey?
My journey started the end of June 2017. It has been one year and counting.
What is the biggest lesson you've learned?
The only person that I should be competing with is myself. I learned to be my own body goals and not let society or a body mass index chart dictate how much I should weigh. As long as I feel good and am healthy, that's all that matters.
What advice do you have for others who want to lose weight?
Don't ever give up. It will be hard in beginning. Don't be discouraged if you fall off the wagon. We will all have bad days. The key is not allowing one bad day or meal to turn into 2 or 3 or 4 or to cause you to quit altogether. Get back on plan the next meal or the next day.  Hang in there, it will get easier.
Instagram: @Irock5pearls