Transformation of the Day: Kimberly lost 24 pounds and gained lots of lean muscle. She competed in her first figure competition in November. She figured out a workout routine that produced results and followed the meal plan given to her by the owner of her gym. All of her hard work has paid off. Check out her story.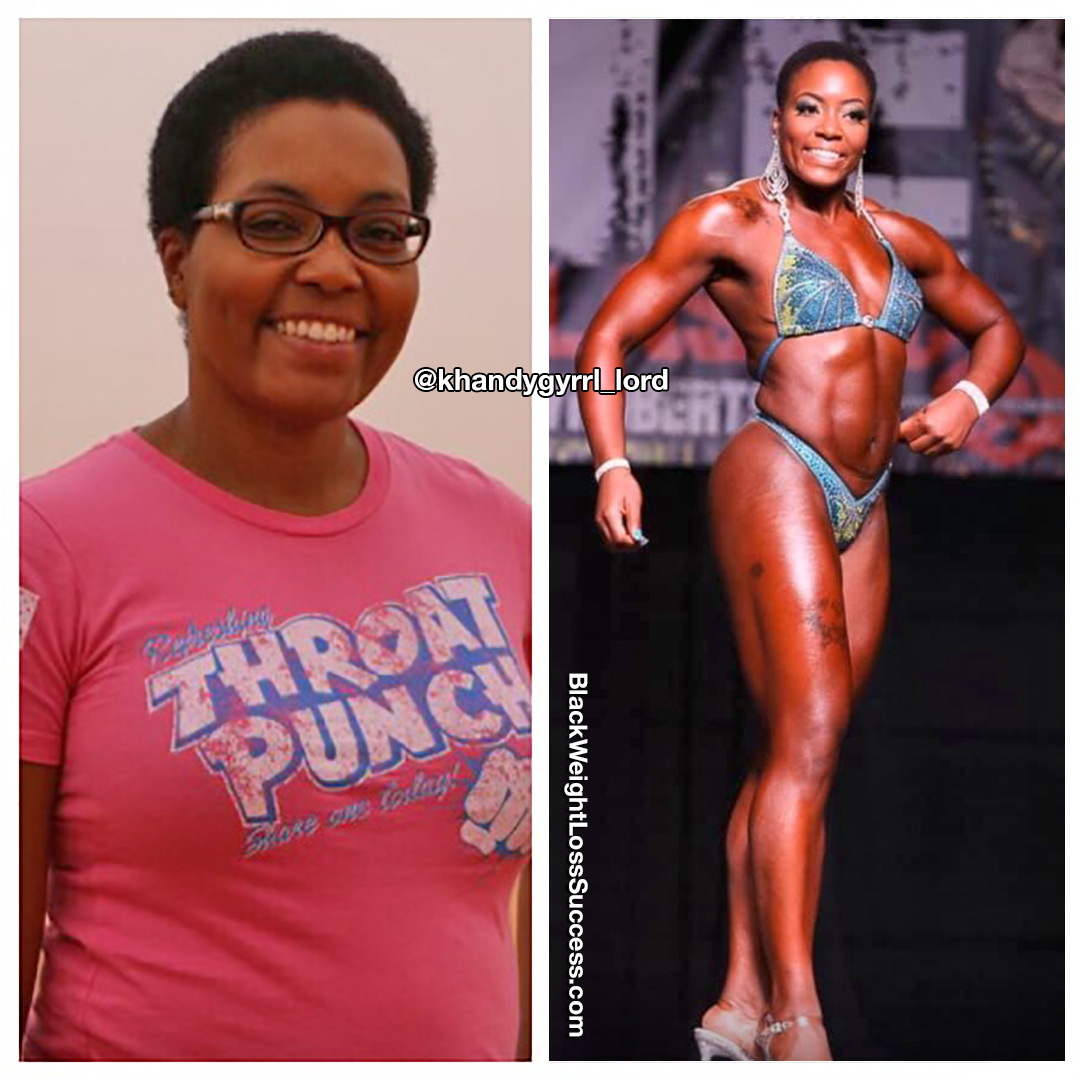 On the left is me in 2017 after I had my son. I struggled with losing weight until I joined a boot camp group in October 2018. I did their group workouts every Monday, Wednesday, and Thursday religiously.
Back in May 2019, I decided I was going to lose weight and feel good about myself again. I received a meal plan and stuck to it. I was still going to boot camp and started working with a trainer two times a week. The picture on the right is me this past weekend (11/9/19) competing in my first figure competition!
I'm down from 180 pounds to 156 pounds So amazed at my transformation and the work I put in to accomplish this feat!
What is your motivation? What inspires you to keep going?
My 13 year old daughter! When I wanted to quit, she kept encouraging me and telling me I could do it!
How did you change your eating habits?
I joined a gym, and the owner gave me a meal plan to follow. It was hard in the beginning. Once I got my family on board with eating the same things as me, it became easier because I didn't have to fix separate meals for them and myself.
I ate/eat a lot of protein-rich foods, like white fish, salmon, chicken breast, lean beef, and turkey. I cut out sugars and only ate a few carbs. I eat six times a day (three main meals and three snacks).
What is your workout routine?
I train seven days a week. I do cardio every day and weight training five days a week.
What is your height?
I'm 5'5″.
What is the biggest lesson you've learned?
I've learned that this process takes hard, consistent work, but to persevere, it has to be that or nothing else!
What advice would you like to share with women who want to lose weight?
The advice I have for other ladies is keep pushing yourself. Sure it's hard but you can do it! Many days I wanted to give up, but I knew I had a goal that I wanted to achieve. I couldn't do it if I just gave up. Don't give up on yourself. You got this!
Instagram: @khandygyrrl_lord