Transformation of the Day: Leanna lost 33 pounds. When her grandmother passed, she found out that diabetes runs on both sides of her family. Then, she learned that she was borderline diabetic, and that motivated her to change her life. Eating five small meals a day was crucial to her success.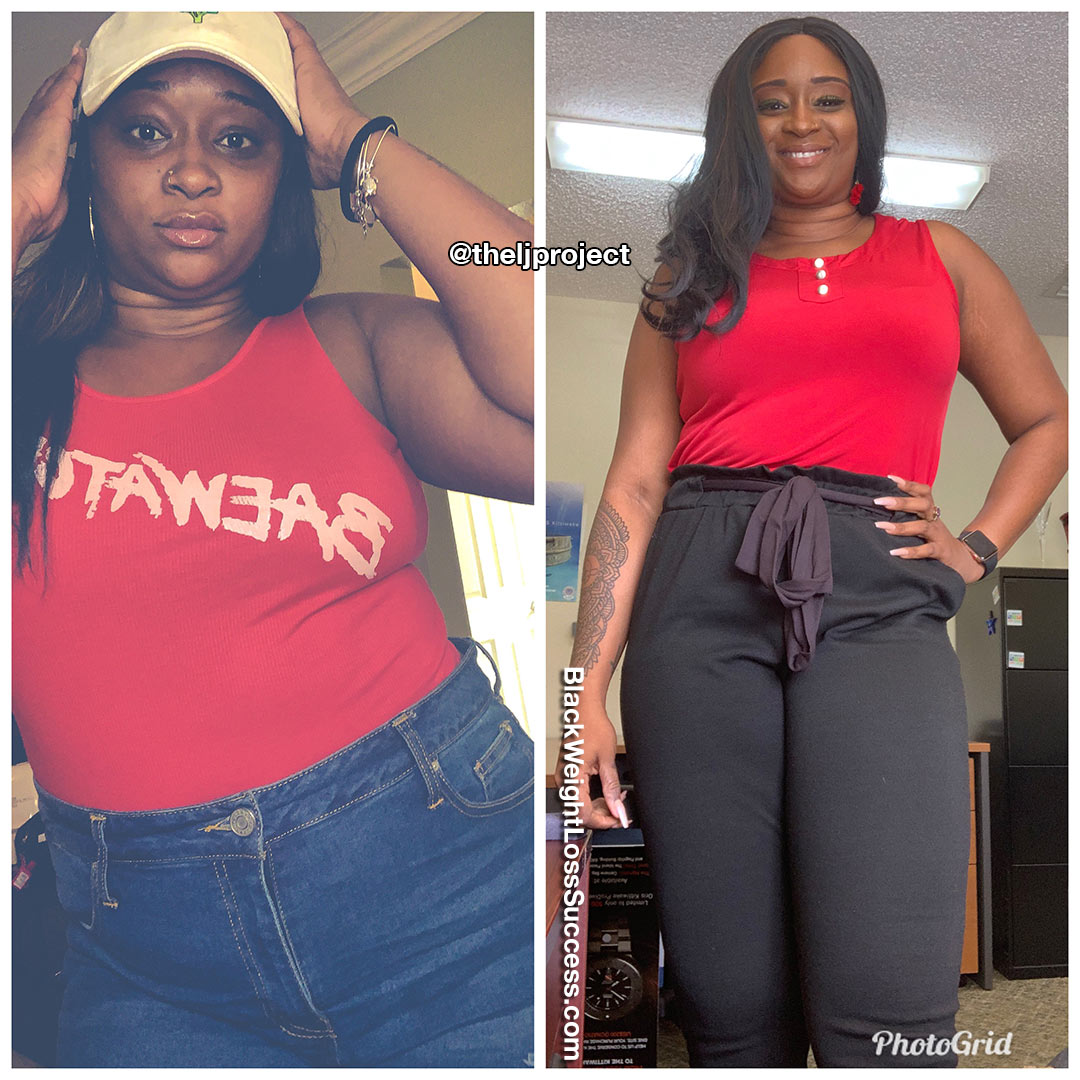 What was your motivation? What inspired you when you wanted to give up?
My motivation used to come and go. However, when my grandma died in July 2019, I found out I could have the diabetes gene, which is on both sides of my family. I got checked out and found out that I was borderline diabetic, so that's when my motivation took off. 
How did you change your eating habits?
Five small meals a day worked for me! I started by getting some appetite suppressing pills and vitamin C. Then, I slowly cut out alcohol, sugar, fried foods, and carbs. I did that consistently for three months. Five small meals a day is tough to maintain, but if you prep your meals, it is easier. 
I started to eat only chicken, fish, and shrimp. My only sides were broccoli, cabbage, and cauliflower. If I did eat beef, it was limited. Once I got into this routine, I started adding other veggies with my meats. My breakfast consisted of whole-grain cereal and 1% milk, smoothies, and vegetables.
What did your workout routine consist of?
I started working out four times a day, and I've continued to work out. My main cardio is running. My routine: Running at least once a day and using Pinterest to find at-home workouts I can do without equipment. I don't have a love for the gym, so I stay away.
What was your starting weight? What is your current weight?
My starting weight was 253.7 pounds, and my current weight is 220.3 pounds.
What is your height?
My height is 5'10 1/2″
When did you start your journey? How long did your transformation take?
I began my journey at the end of July 2019. It has been five months so far.
Is weight loss surgery part of your journey? 
No, it was not.
What is the biggest lesson you've learned so far?
The biggest lesson is that a lot of what we think we cannot do is all a mind game. The most important lesson I learned is to keep going!
What advice do you have for women who want to lose weight?
To anyone who wants to lose weight, I would say they need to be mentally and emotionally prepared to let go of their excuses and focus on realistic goals.
Write down your goals and set realistic timelines.

Don't weigh your self every day. Do it every other week.

Don't let your scale determine your success. It's more about how your clothes that couldn't fit before now are starting to fit. 

Set a goal of how much pounds you want to lose.

Follow a few motivational pages such as this one to keep on top.
Instagram: @theljproject