Transformation of the Day: Leviticus lost 158 pounds. Two years ago, at 433lbs and 6'1″, she decided to make a change. She joined a local boot camp, worked with a personal trainer and learned the value of accountability. Check out her story.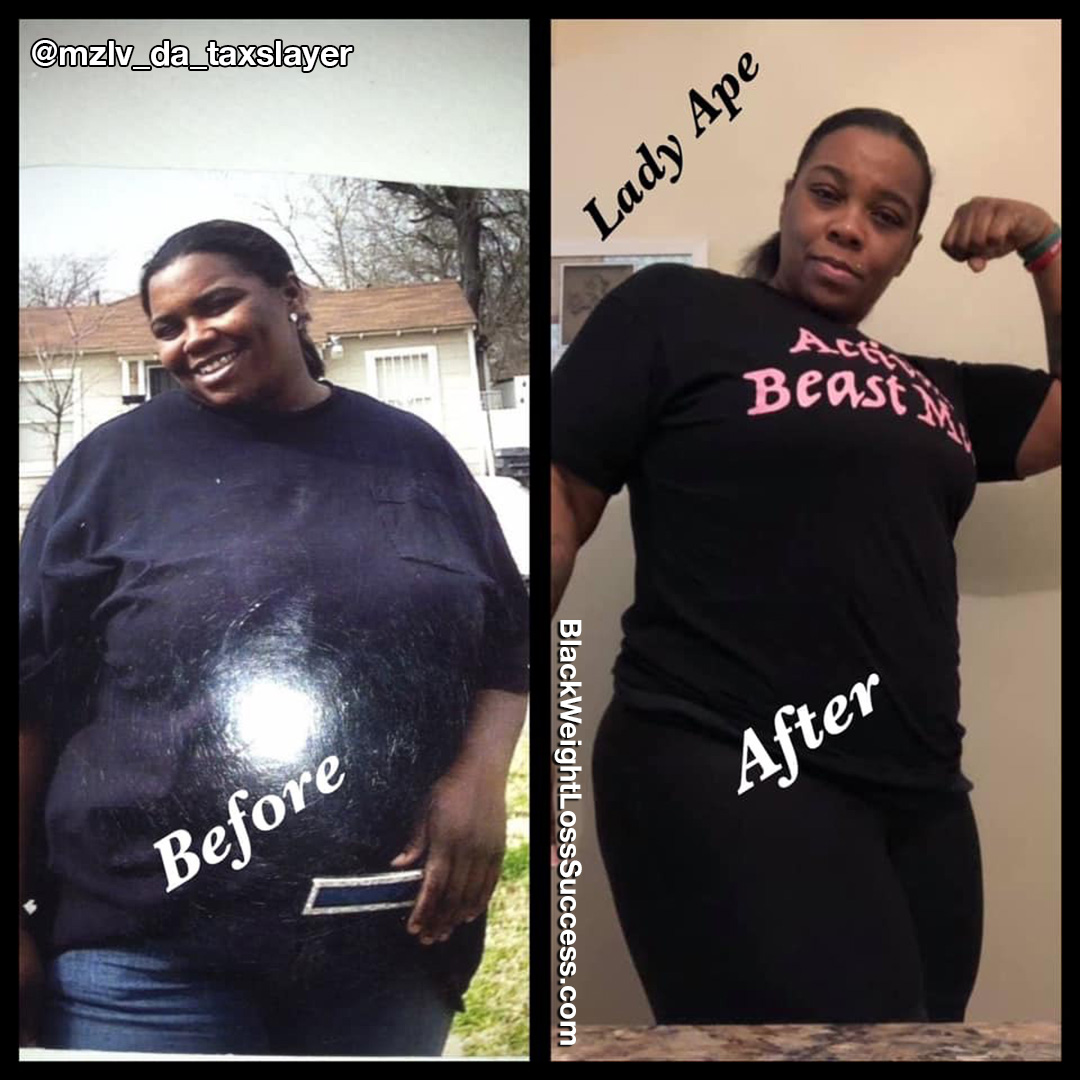 When did you start your weight loss journey?
My weight loss journey began five years ago. I started out by working out on my own. Then, I joined a boot camp at D&A Fitness. At the time, I couldn't keep up with the other people, so I quit. For 3 years, I was off and on with the diet thing.
2 years ago my new lifestyle began. I started working out by myself again. Then, I went back to boot camp three days a week. After that, I added on working with a personal trainer two days a week. Each month my trainer would add in a new challenge.
As of today, I workout 6 days a week. On four of those days, I do what we call a "2-A-Day". [working our twice in one day] My workout consists of heavy weight training and cardio.
What motivates you and keeps you going?
My kids, my trainer, and my mother are my motivation. It's Me vs. Me. No surgeries, just hard work, and dedication. Consistency brings Results.
How did you change your eating habits?
I changed my eating habits completely. No fried foods. No pasta. No bread. My go-to fruit is PINEAPPLES. I love to eat spinach, avocados, and broccoli. My favorite veggies are squash and zucchini. I have not had a soda in twelve years, and I haven't eaten beef in over 10.
What was your starting weight? What is your current weight?
My starting weight was 433 pounds. Now, I weigh 275 pounds. My height is 6'1″.
What is the biggest lesson you've learned?
My biggest lesson: accountability. Without that, you don't understand anything.
What advice would you like to share?
My advice to any women trying to lose weight is to stay consistent and trust yourself.
Instagram: @mzlv_da_taxslayer
FB: Leviticus ThyckNfit Carter