Update Oct 2018: Laura lost more than 200 pounds and she's worked to keep the weight off for more than a year. Check out her update.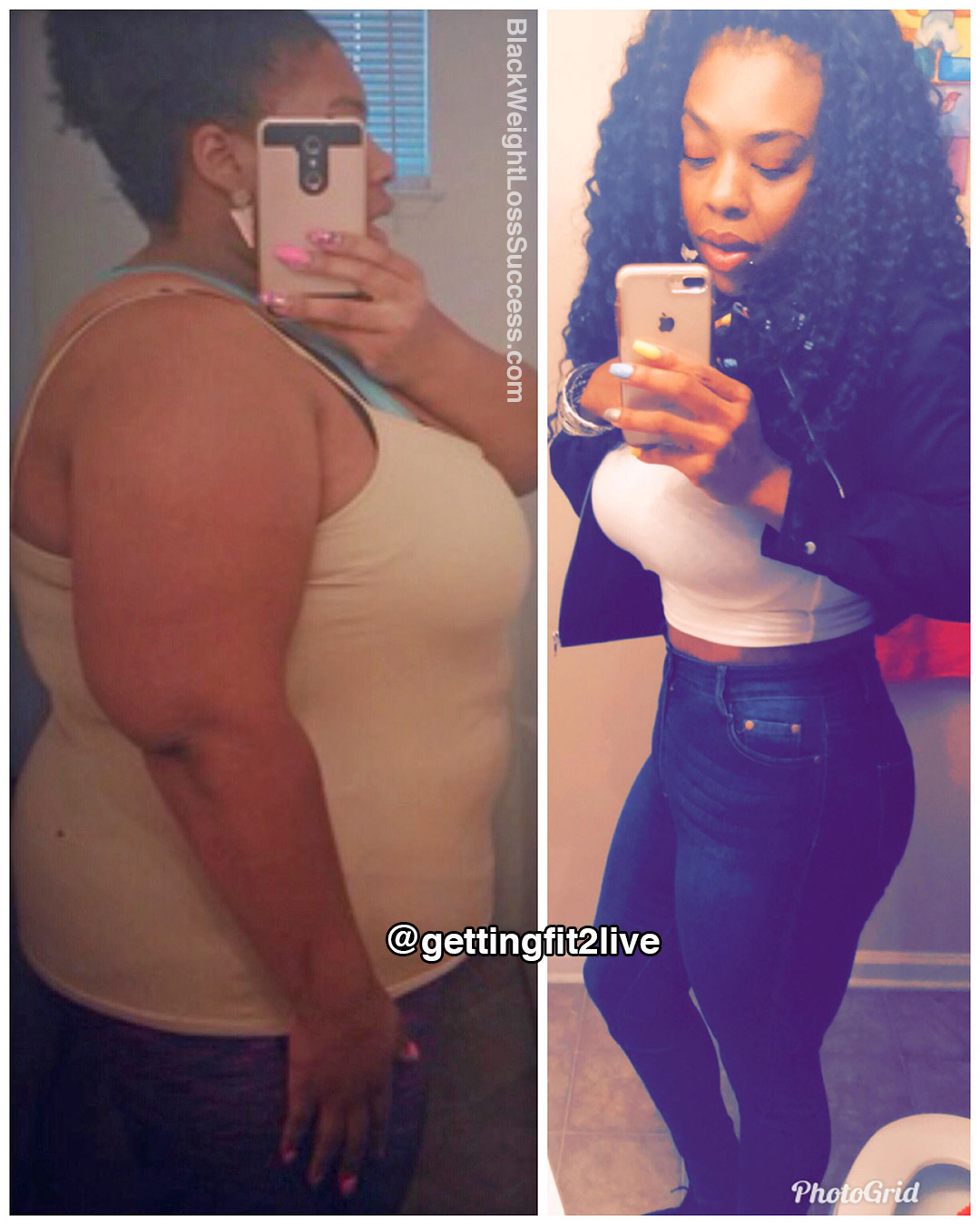 Maintaining my weight loss has had its trials, but I will never forget my WHY! Now that I have been on this journey of mine for two years, I've learned that I am strong and I am faithful to my self! This journey has also shown me that I can do anything that I put my mind, heart, and soul to do. I will never allow my shortcomings to prevent me from working for the thing I desire: To be the best me I can be. I want to do this not only me but to be an example for those who feel like it's impossible. I have fallen in love with my journey, and absolutely nothing will get in the way of that. This journey is more mental than anything! "Mind over matter" is my motto.
---
Transformation of the Day: Laura lost 160 pounds. This young lady was dealing with depression, diabetes, high blood pressue and high cholesterol. Smoking and drinking were her coping mechanisms. She decided to turn her life around with clean eating and fitness… and hasn't looked back. Check out how she did it.
I tried it all! I grew up as the biggest child in every single grade level. Diet attempt after diet attempt, I failed miserably. My motivation came from finding out how out of control my weight had become. I was diabetic, had high blood pressure and high cholesterol. Also, my mobility was decreasing daily! I smoked and drank every single day because of my depression. At the time, I was OK with falling asleep and not waking up.
One day, I went to the store one day and this little girl, who was with her father, pointed at me and said, "Look Daddy, she's FAT!" That day, I decided that something needed to be done. The next day, I was scrolling down my Facebook feed and ran across this man by the name of Obona. He was promoting his fitness program by the name of Body By Obona. I watched the video, did my research and contacted him. That same day, I purchased a personalized meal plan and joined the fitness program that ultimately saved my life!
Not once did I want to give up during this journey, because I made up in my mind that it was life or death! I choose to live!
I wanted this transformation so bad that changing the way I ate wasn't too hard. The diet that I was on allowed me 6 meals a day. No added sugars, salt or starches of any kind. I cut back on junk food and anything processed. I fill myself up with healthy carbs and protein, with minimal fruit intake.
I worked out and still work out every single day. It has become my lifestyle, and I love it! 7 days a week for 1 1/2 to 2 hours a day. I do about an hour of weight training and 30-40 min of cardio each day.
Saying "no thank you" and removing myself from certain situations also allowed me to be successful on this journey.
In the beginning, I weighed in at 407 pounds. I now weigh 247 pounds. I am 6ft tall, my goal weight is 220-215 pounds, and I'm almost there. I started this journey on August 1,2016. It took me 8 months to get to this weight without surgery! Just eating clean and working out!
My advice to anyone on a weight loss journey: Love yourself enough to give yourself 100%. Work hard and dedicate yourself. Never look back, always look forward. Remember, its a process and a battle. It's not easy, but you are worth the struggle!
I now am striving to be a Fitness Consultant and help others on their journeys. I have teamed up with my trainer Obona. I help people get started on the same program that helped me. My journey is not over yet, it's just beginning!
Instagram: @gettingfit2live
facebook.com/FitnessAmbassadorPro
---
Update June 2018: Laura has brought her weight loss total to 212 pounds!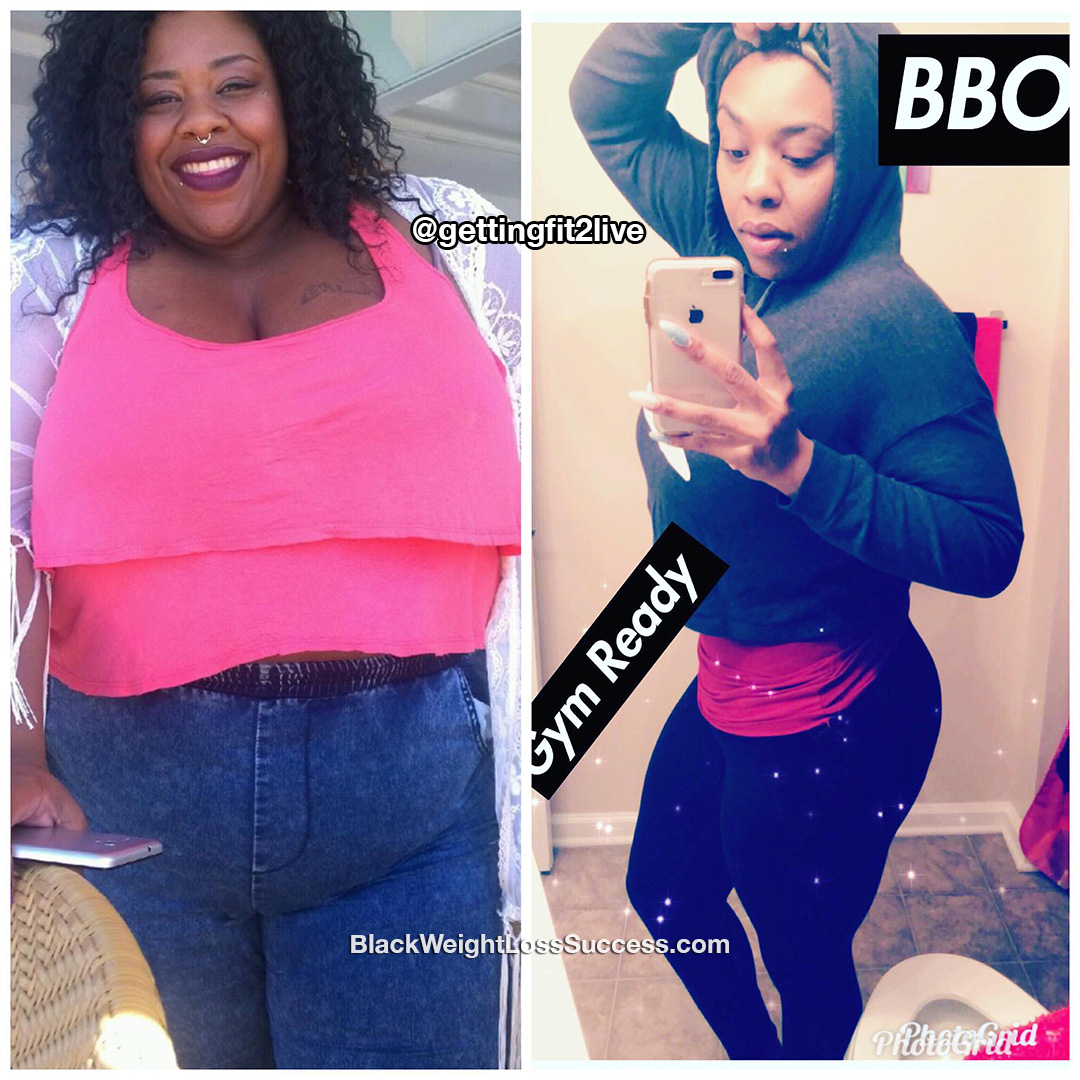 I am now down 212 pounds naturally! I have continued to lose weight by sticking to my personalized meal plan and workout created by my trainer, Obona Moren, and teaching online training classes. I follow a low carb/high protein meal plan with no artificial sugars. I've found out that nutrition is the most important part of losing weight. Now, I aim to be the best me I can be. @gettingfit2live
---
Update February 2018: Since March 2017, Laura has dropped 37 more pounds for a total of 197 lbs gone with lots of exercise and low carb/high protein meals.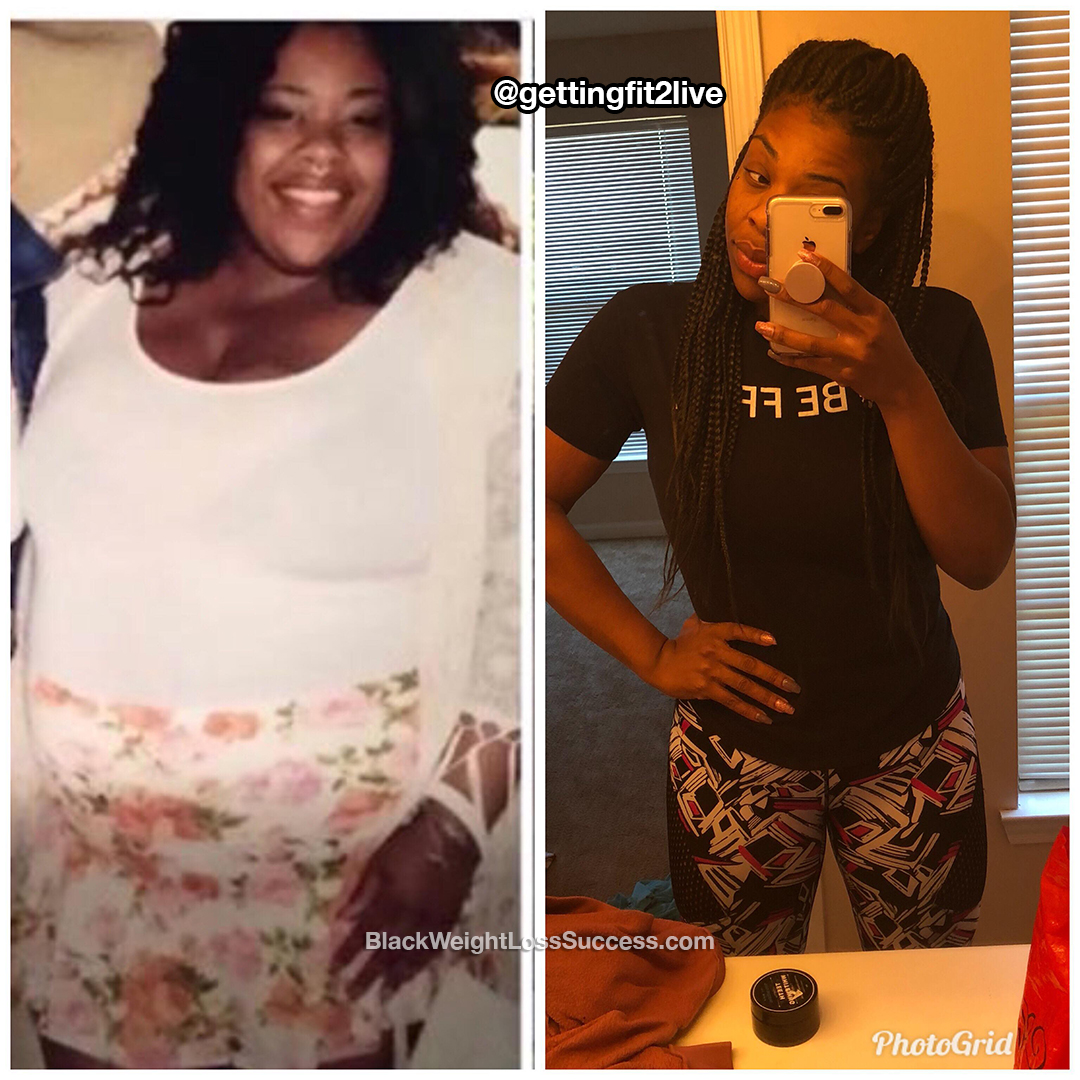 I am now down 197 pounds. I have continued to lose weight by sticking to my personalized meal plan and workout created by my trainer, Obona Moren.
How have you maintained your success and continued to lose weight?
Eating low carb/high protein and having meal plan created to fit me and my goals has been the key to my success. I found out that nutrition is the most important part of losing weight. Cardio has helped tremendously as well, but weight training has given my body definition and has helped with excess skin.
What's the biggest lesson you've learned at this point?
The biggest lesson I've learned on my journey is to enjoy every step. Accept it, own it and make it work for you! I never compare my journey to anyone else's, because we all are different. Hard work definitely pays off. If you want it bad enough, you will reach your goal. I have also learned not to beat myself up because of a number on the scale. Your body will react weather it's inches lost or weight.
At this point, would you offer any new or different advice to other people who want to lose weight?
Start loving you first and everything else will follow. Start realizing your worth while facing this journey and every obstacle that comes with it. Motivation, structure and proper guidance is also key. If you don't have that, get IT!
Disclaimer: Reference or link to any specific product, diet plan, exercise plan or service mentioned in the weight loss stories we share is for the information of our readers, and does not constitute an endorsement or recommendation by Black Women Losing Weight.