Update Aug 2018: I would like to give an update on my journey. I'm still maintaining my loss of 104 pounds by eating clean and doing lots of cardio. It gets rough, but I love the results that this lifestyle gives! I want to encourage those who are struggling with weight loss to Never Ever Give Up!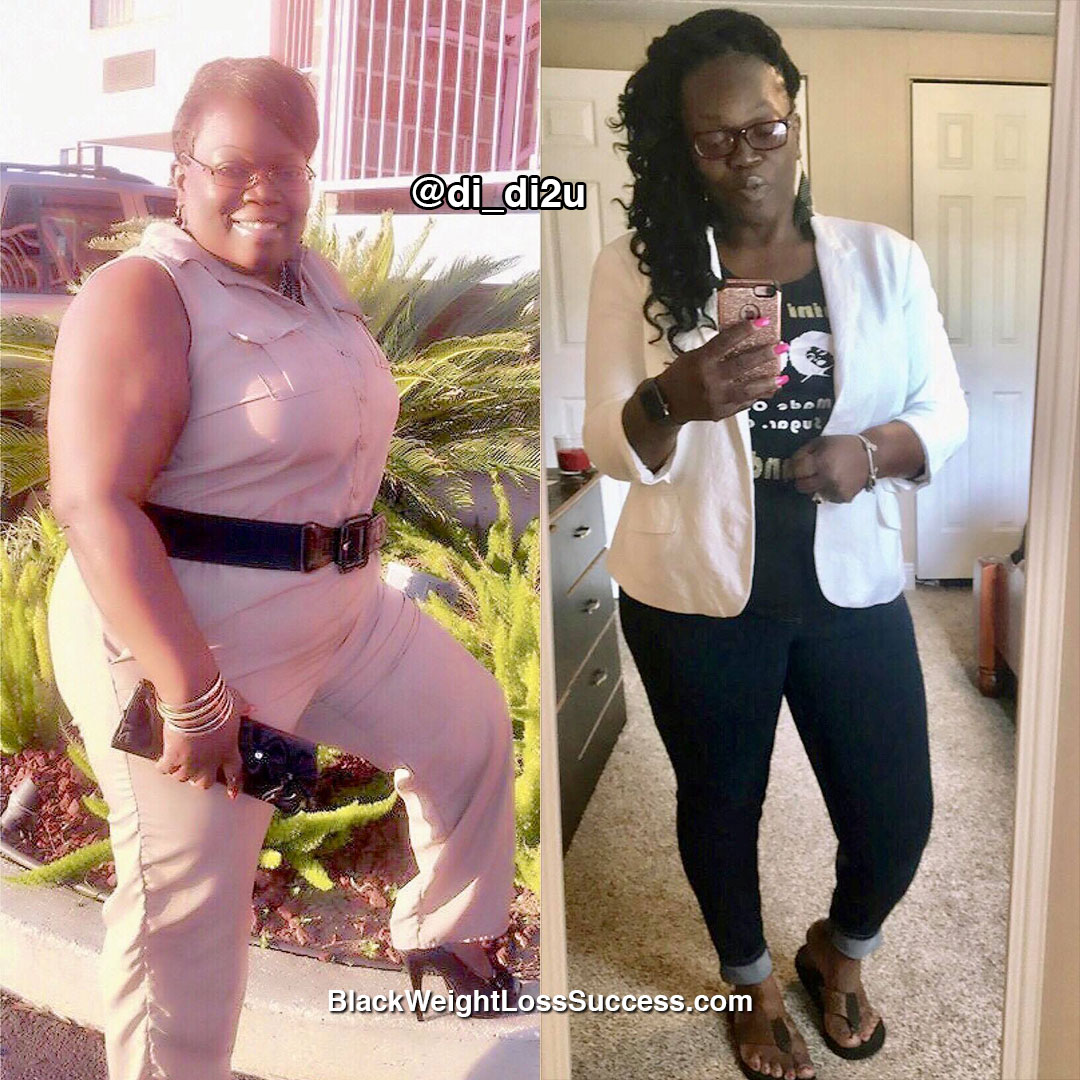 ---
Transformation of the Day: Delicia lost 103 pounds. A health scare motivated her to lose the weight. Since losing the weight, she no longer has to take medication for hypertension or anxiety. Check out how she took action to release the weight.
My name is Delicia and I have been on my weight loss journey for 2 years. I've lost the weight and I've kept the pounds off.
What was your motivation?
I experienced a health scare in April 2015 is what motivated me to start losing weight. I was diagnosed with type 2 hypertension and put on medication. My doctor warned me to lose weight, or I would be faced with even more health issues. I was also dealing with anxiety.
How did you change your eating habits?
I started drinking green smoothies 2 times a day. I also cut out all junk foods and fried foods.
How often did you workout?
I worked out 5 days a week and mostly did cardio.
Starting weight/Current weight
My starting weight was 286 pounds. Today, I'm weighing in at 183 pounds. After being diagnosed with high blood pressure and anxiety in the past, I've now rid myself of all the medication I was taking. My height is 5'4″.
How long did your transformation take?
It took a year and a half to lose 103 pounds.
What advice would you ofter to people who want to lose weight?
My advice for others: Be Consistent. Even small changes are progress. Never give up. Celebrate small achievements.
BWLW, Thank you for being a platform for black women who are losing weight and living healthy.
Updated Instagram: @di_di2u
---
Update March 2018: I started my journey in April 2015 after experiencing a health scare connected to high blood pressure. I've lost a total of 103 lbs. I started by having two smoothies and one clean meal a day. I made sure not to go over 1200 calories per day. For exercise, I walked a mile every day. In 2016, I started going to the gym and weight training. I continue to share my story to let people know you can lose weight without surgery or diet pills.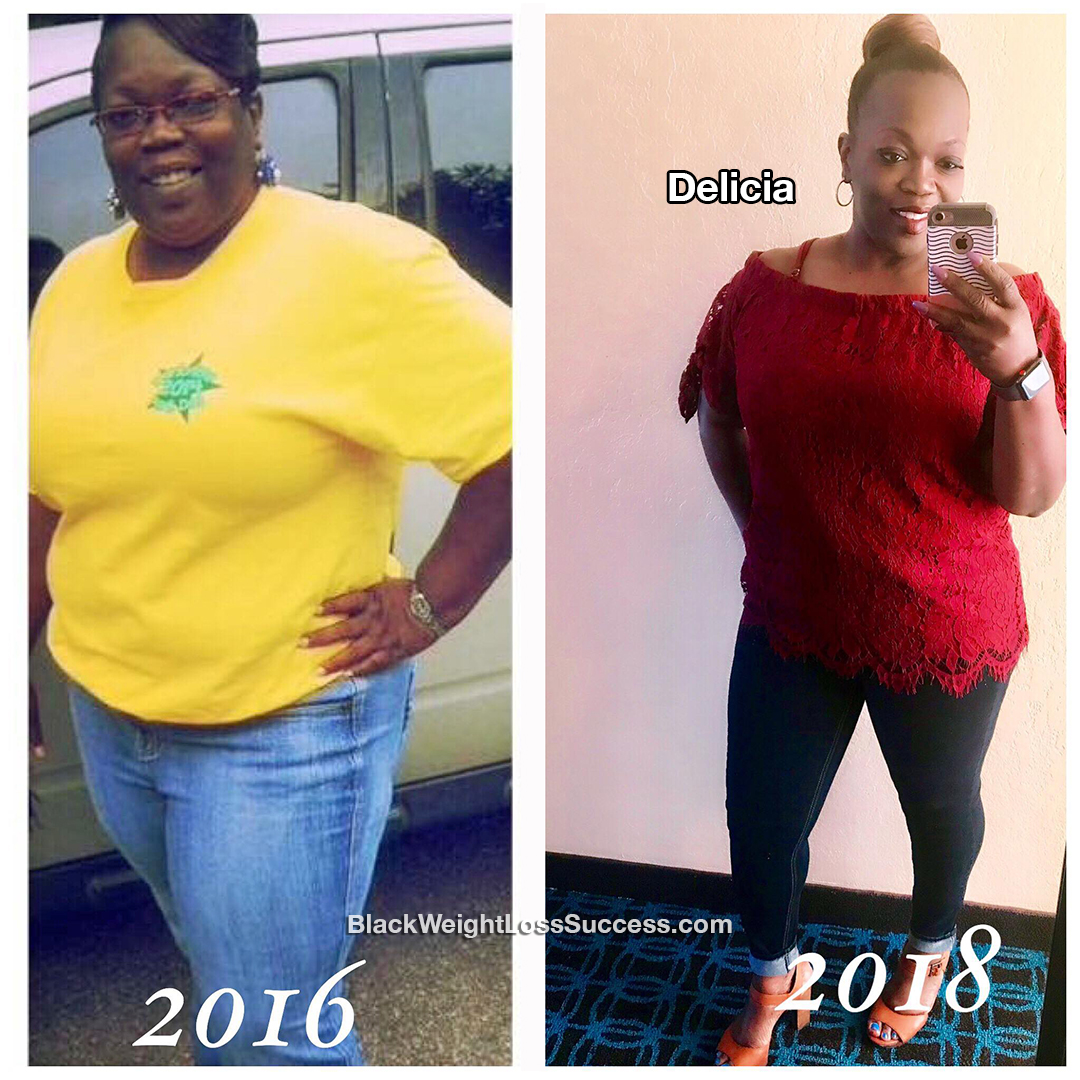 ---
Update Sept 2017: I've changed my eating habits, worked out 5 days a week and I've even gone vegan twice a week. I still don't have to take any blood pressure medication and my anxiety is better than ever. You just have to put in the work. I hope that my story will inspire someone else.