Najtoria lost 55 pounds. After she got engaged, she decided to get fit for her wedding. Committing to a "No Cheat November" really kickstarted her progress. She also cut back on carbs. Check out her story.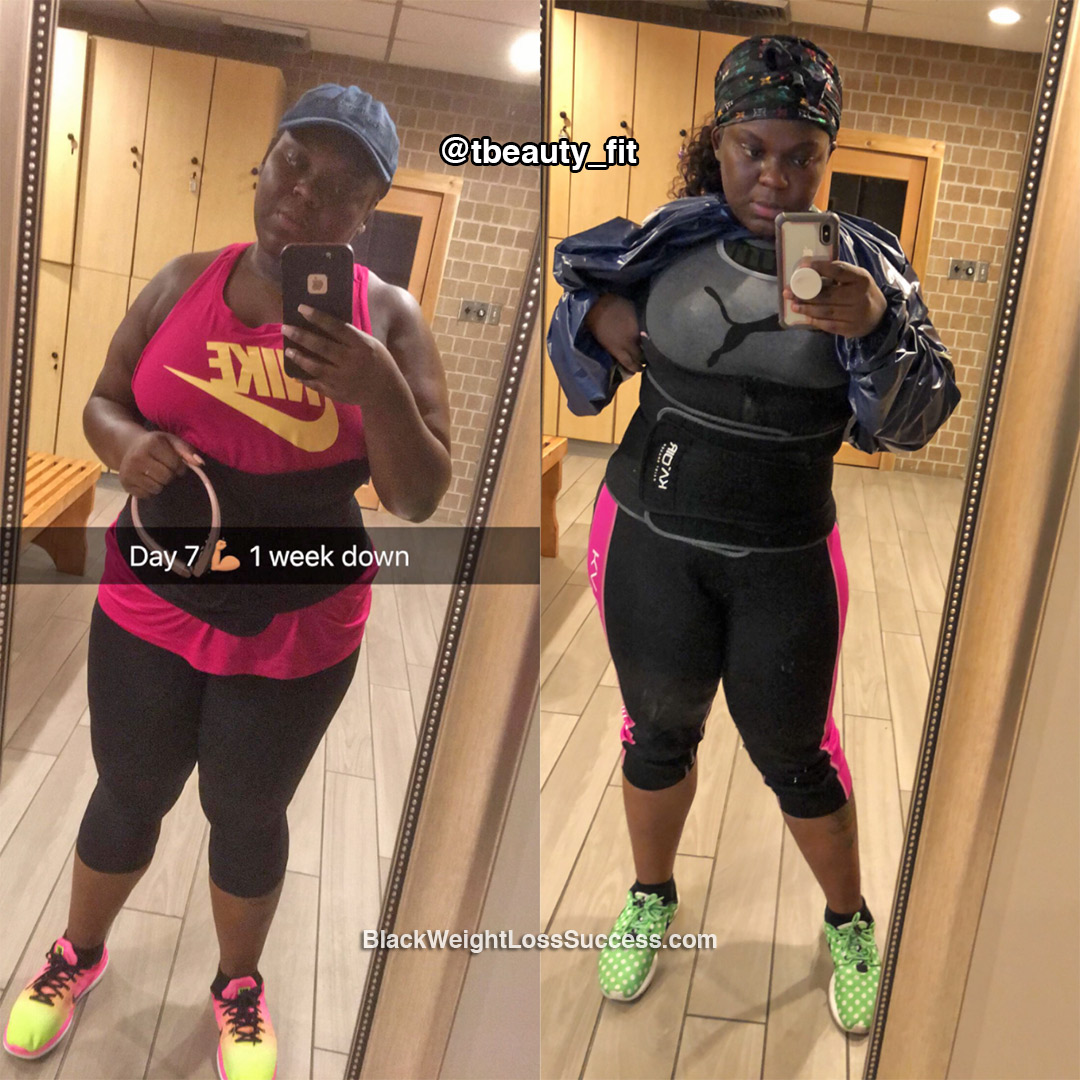 After my engagement last June I started working out 2-3 times a week. In November, I did a "No Cheat November," and that really kickstarted my weight loss. Since November, I've managed to drop 55 pounds.
What was your motivation? What inspired you to keep going when you wanted to give up?
My biggest motivation was my wedding. I wanted to get in my dream wedding dress.
How did you change your eating habits?
I changed my eating habits by drinking a smoothie twice a day with blueberries. Bread and pasta are my biggest weakness. I completely cut them and other carbs out. The last time I had some pasta I felt sick because my body was not used to it anymore.
What did your workout routine look like?
When I first started, I walked in the park and did cycling. I wanted to incorporate weights, so I got a gym membership. Now I workout every day and some days I go twice a day. My workouts consist of cardio on the elliptical, treadmill or stair master).
What was your starting weight? What is your current weight?
My starting weight was 287 pounds and my current weight is 232 pounds My height is 5'7″.
When did you start your journey? How long did your transformation take?
I began in July 2017, but I did not take it seriously till November 2017.
What is the biggest lesson you've learned?
Don't be afraid to fail and to do it for me.
What advice do you have for other people who want to lose weight?
Trust the process and don't give up.
Instagram: @tbeauty_fit