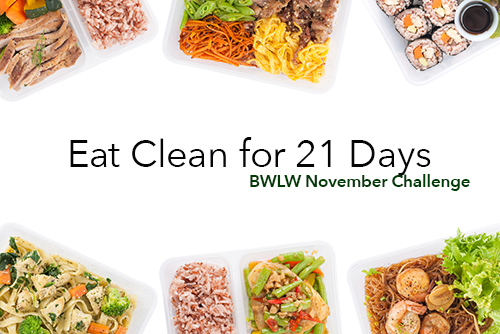 Our 
21 Days of Clean Eating
Challenge has begun. Here are some great resources to help you start this week off right. Make sure that you've taken the time to create an eating goal for yourself in terms of calories, as well as carbs, fat and protein, as noted in the Challenge details. This is key for your success. Not on board yet? 
Get the full details and join us
.
Breakfast
Lunch
Dinner
I would also suggest that you check out Pinterest for lots of great recipe ideas. Create your own custom meal plan to help you stay on track with your eating goals.