Transformation of the Day: Precious lost 106 pounds. Her self esteem was shot, her marriage was in trouble, she was tired of fighting the pounds and didn't know what to do. She grew to realize that she had to commit to a lifestyle transformation, not a diet or an exercise plan, to get lasting results. Check out her story and the awesome advice she shared with us.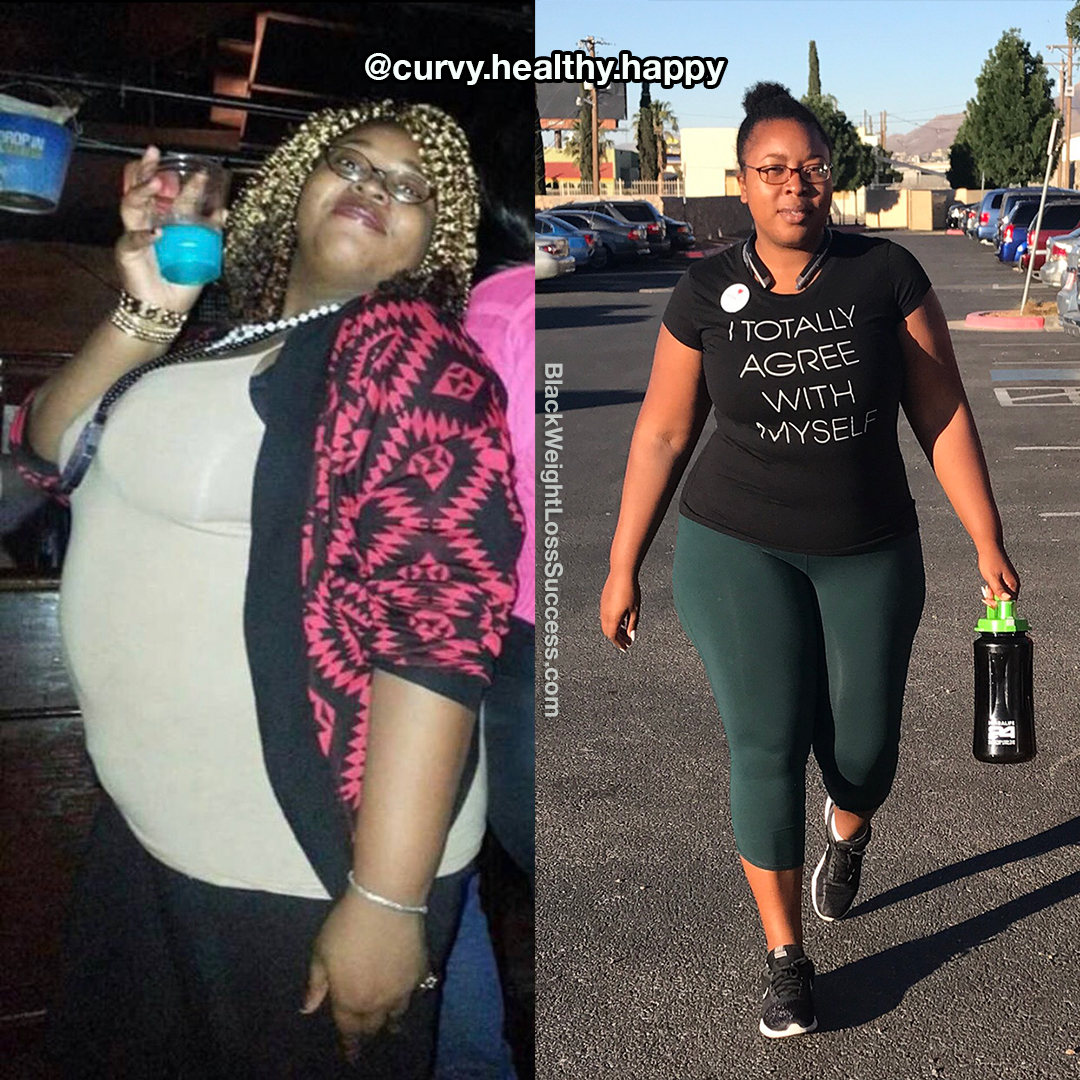 What was your motivation?
I started my weight loss journey in an attempt to fix my problems. My self esteem was shot, my marriage was in serious trouble and I didn't know what to do. I thought if I could lose some weight, things would get better for me.
As crazy as this sounds, once I got started I never once wanted to give up. I'll be the first to admit there were times where I was distracted and not as focused as I needed to be while working towards my goals, but I NEVER considered giving up on myself. However, there was a period of time where I let my ego take over and I was just feeling myself. I allowed myself more and more passes on my day to day healthy habits. A skipped workout here, had extra pizza there and before I knew it, I had regained 20 pounds.
My motivation to tighten up again was in realizing that I had worked so hard to be who I truly am, and I was allowing myself to get lost before I even reached my goal. I want to be better for my children and for the people who I love and care for, but ultimately my motivation is not letting the old me win. She's still here telling me that I need to go out drinking, to eat donuts, to stay in bed… all of those bad habits. My motivation is to give the world the BEST version of Precious there is.
How did you change your eating habits?
Changing my relationship with food was the hardest part! Growing up in a black working class family, we didn't know much about nutrition. My parents were dual military so we learned how to make meals for convenience. Of course, we had that good old soul food for the holidays. My family had a joke for years about how when it was time to eat, I would dance in my seat at the dinner table. Food was my friend. It was always there. When I was sad it made me happy. When I was happy it made me happier. I thought that was a normal way to eat, so I ate that way for most of my life.
When I started trying to lose weight, I worked out but didn't really change my eating habits too much. I was willing to try just about anything to lose weight, with the exception of weight loss surgery. I was too afraid for that. I did the whole "don't eat after 8 pm" approach, not understanding why. I tried severely restricting my daily caloric intake, only to end up going into food rage and binge eating after a few days. I tried over the counter diet pills and even prescription diet pills with vitamin b12 shots weekly. Through it all, I was making horrible choices with the foods I did eat.
I was introduced to Herbalife Nutrition after years of ups and downs (my weight always seemed more up than down). I didn't understand Herbalife at first; I was completely ignorant. What I did get quickly was that I was following a plan and actually getting results. I guess you could say that Herbalife was a gateway for me finally learning how to fuel my body properly. Since I started with the plan, I've let go of meat, most processed foods and I'm well on my way to a plant based lifestyle. I incorporate lots of fruits and vegetables into my diet. I don't eat too many grains and no meat at all. Bread is my weakness. If I even smell the stuff, I turn into a SheHulk and just want to eat it all. I'm not a full blown vegan yet, but I am cutting back on dairy and other animal products.
What did you do in terms of exercise?
In the beginning of my journey, I had no clue what to do or how to do it. I got a gym membership and would go a few days out of the month. 20-30 minutes on the elliptical had me feeling like I was queen of the world. Cardio was my friend/enemy for a really long time because I didn't have the confidence or know how for anything else. Over the years, I have incorporated weight training and simple calisthenics into my gym time. Now, I am at the gym almost daily. It's not a chore for me; it's actually time that I look forward to. When something comes up and I can't go, I'm really disappointed. It's my therapy. I go in there and work through all of my issues or just pump up my attitude a little more. I rest when I must. There are times when my body will tell me it's time to take it easy and rejuvenate. On those days, I stick to light cardio and call it active resting.
Starting weight/Current weight
My heaviest documented weight was 359 pounds at 5'7″. I currently weigh 253 pounds. I have 53 lbs to go to reach my goal of weighing 200lbs.
How long did your transformation take?
I started seriously trying to lose weight in 2013. This transformation has been a wild ride for over 4 years. I've been through marital problems, friendship problems and ME problems. We get started and think that it's going to be a walk in the park, and that in no time we will be at our goal weight and happier than ever.
What advice would you share with other people who want to lose weight?
My best advice would be to really take a look at yourself; your mindset, your life, your expectations, the people around you… EVERYTHING! Look at it all and realize that there is serious work to be done. Whatever has been done up until the point of wanting to change has obviously not worked and it's time for change. It's time to see life differently. It's time to love ourselves more. It's time to make sure we are living as authentically as possible so that we can address our inner issues as soon as they appear rather then let them become baggage added to our frames. Many of you reading this may be considering starting a weight loss journey. I encourage you to, instead, consider starting a journey of life transformation. The rewards are far greater.
Instagram: @curvy.healthy.happy