Update April 2020: Sclonda has released 28 pounds.
---
Sclonda lost 17 pounds and lots of inches with exercise and Intermittent Fasting. This Zumba instructor learned that consistency and patience are key. Check out her story.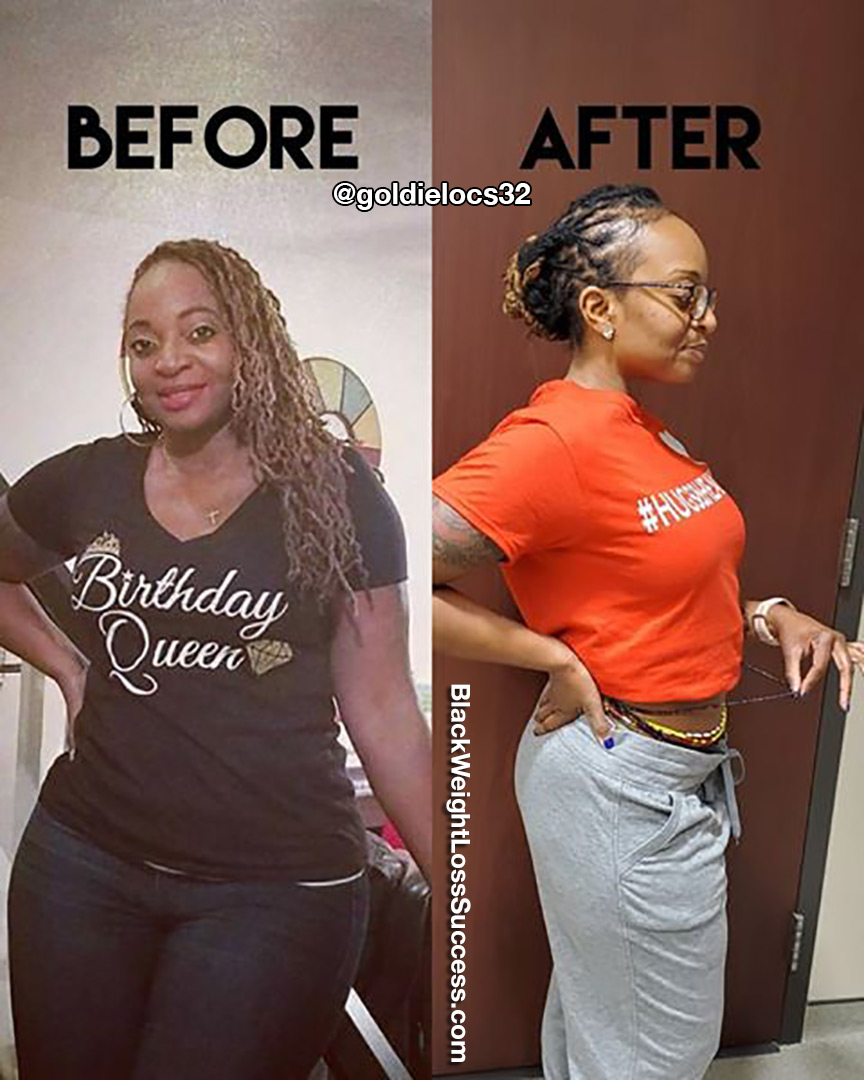 This didn't happen overnight. It took lots of patience and consistency. Don't get it twisted. I'm human, and I still struggle every now and then. However, right now, I am very proud of myself and how far I've come.
What is your starting weight? What is your current weight?
My starting weight was 170 pounds, and my current weight is 153 pounds.
Total pounds lost: 17 pounds
My waist has gone from 34 inches to 28 inches.
My hips have gone from 45.5 inches to 43.5 inches.
My thighs have gone from 25 inches to 20 inches.
What was your motivation? What inspired you to keep going when you wanted to give up?
The illnesses in my family history motivated me to begin my journey. I was also motivated by looking back at pictures of me from years ago when I was at a healthy weight.
Accountability is what kept me going when I wanted to give up. I am a Zumba instructor, and I wanted to be a good example for my students.
How did you change your eating habits?
I started with Intermittent fasting for 14 hours a day; however, I didn't lose much. Then, I started decreasing my sugar intake, and the pounds dropped.
What did your workout routine consist of?
I teach Zumba three times a week. I do strength training once or twice a week.
When did you start your journey? How long did your transformation take?
I started in Oct 2019, and my transformation took three months.
What is the biggest lesson you've learned?
The biggest lesson I learned was to not be so hard on myself. I also learned that consistency and patience are key.
What advice do you have for women who want to lose weight?
My advice to other women would be to never give up. Find exercises you will have fun doing. Also, don't diet and cut foods out. Instead, just eat in moderation.
Instagram: @goldielocs32