Sierra lost 96 pounds in 8 months. She became a vegetarian and found healthier options for the unhealthy foods she loves. She also worked out 6 days a week, doing cardio and weight training. Check out her story.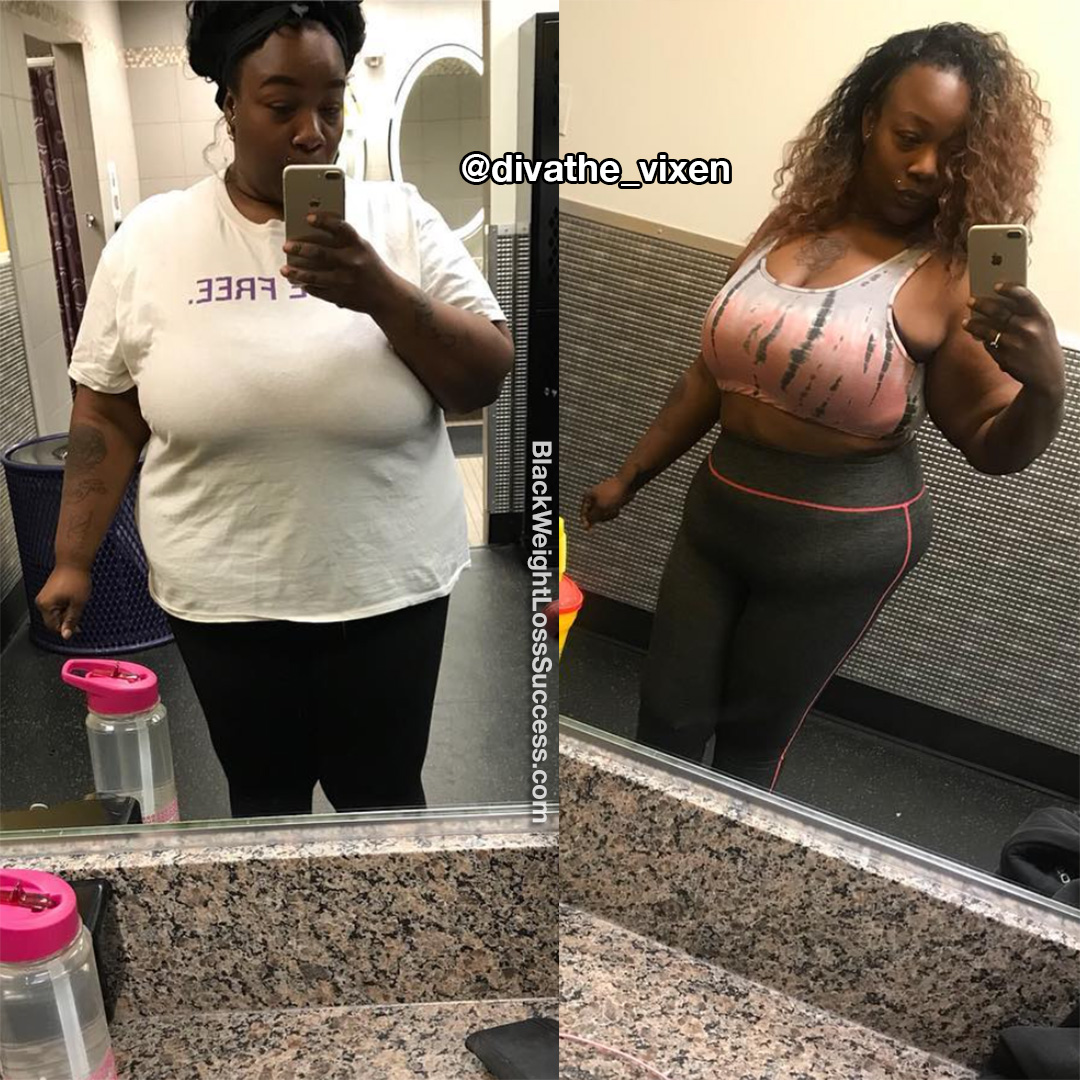 What was your motivation?
I wanted to impress a guy. I thought that losing weight would make him want me. In the past, he told me he hated my "fata**." I was so in love with him. That guy and I actually do not speak anymore. I learned along the way you have to do it for yourself.
How did you change your eating habits?
I am a vegetarian and I practice intermittent fasting. I also drink at least one gallon of water a day. Everything was pretty much cold turkey for me as far as my transition to becoming vegetarian. I just decided I didn't want to eat meat anymore. I knew that the good benefits would outweigh me missing the taste of certain foods. My skin glows more then ever now.
Some of the things I love are pineapples, vegetarian bacon by Morningstar, eggs and protein shakes. I only eat eggs, milk, cheese as far animal by products. I cut back on fried foods, bread, pasta, rice and sweets. My biggest thing was finding alternatives for foods I love. Instead of rice, I use califlour rice.  Instead of regular ice cream, I use Halo Top. I eat dark chocolate if I have a sweet tooth.
What did your workout routine look like?
I started with basic cardio 6 days a week with the aim of burning over 1000 calories. Later, I added in weights. I still exercise 6 days a week. It comes natural to me now and I love my results. That's why I continue. I believe it is as simple as proper eating and exercising.
What was your starting weight? What is your current weight?
I started my weight loss journey October 1, 2017 at 347 pounds. I currently weigh 251 pounds at 5'8″. I lost 96 pounds in 8 months.
What is the biggest lesson you've learned?
I've learned that motivation will die. It just simply becomes about self discipline. I still have about another 70 pounds to lose, but I'm happy with my journey so far. It took me 8 months to know not to over complicate it. Good things come to those who sweat.
What advice would you share with people who want to lose weight?
There is a difference in thinking your ready and knowing you are ready. I've been on at least 10 weight loss journeys but this one I knew was it. I took the time to educate myself. I started with the basics. At 350lbs, I just found a machine at Planet Fitness that I could stick with and used it for like 3 months before I took on something else.
Develop a habit, get it down pack and then add on. It took months before I understood what "trust the process" meant when it came to diet and exercise. It's honestly that simple. Do not over complicate it.
Instagram: @divathe_vixen