Transformation of the Day: Simmie lost 75 pounds. She was tired of not finding clothes she liked in her size and getting winded while taking the stairs. She shared with us how she got excellent results by tracking her food intake, cutting out dairy, and prioritizing exercise.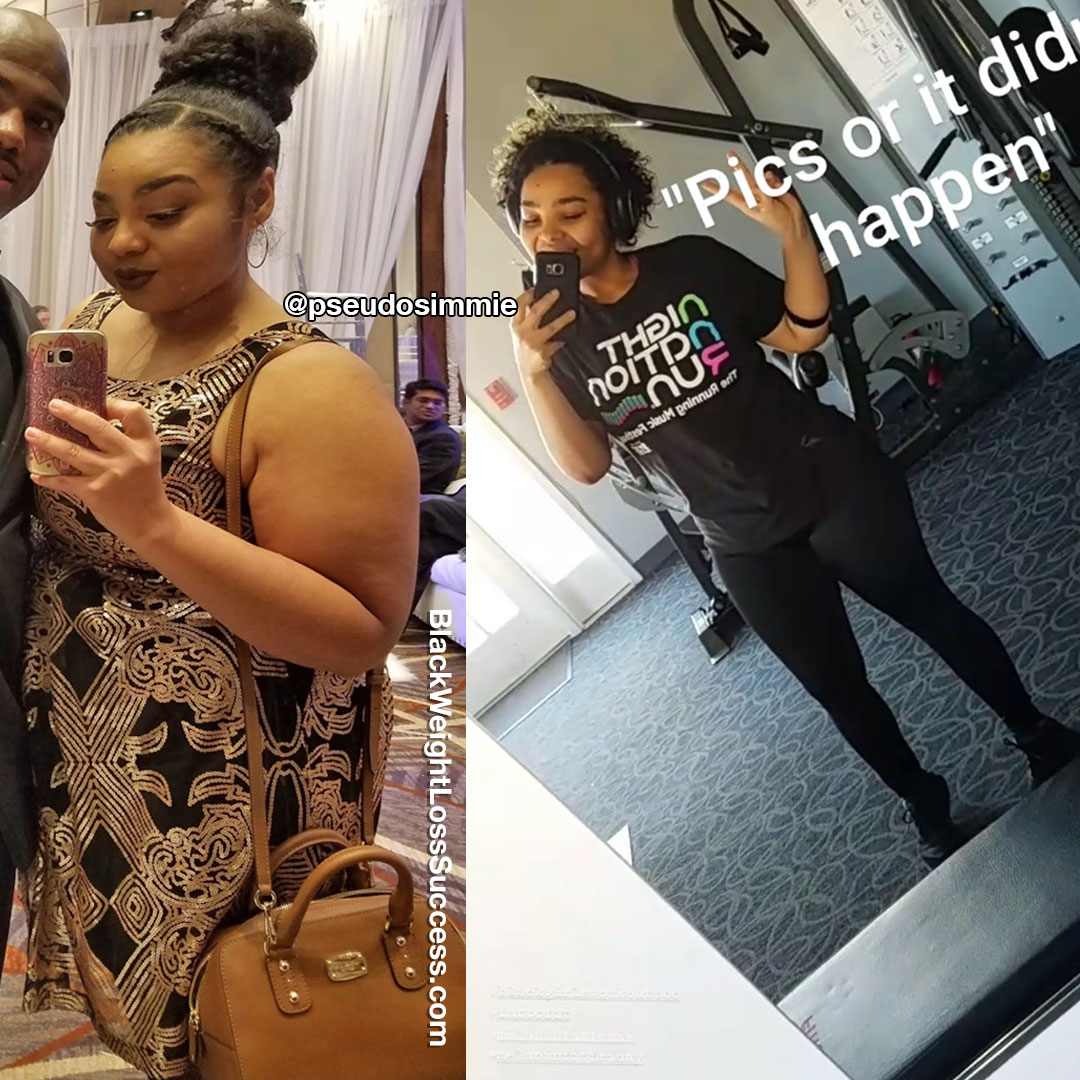 I'm Simmie, and having been inspired by all of the black women sharing their photos and stories, I thought I'd share mine as well. 
What was your motivation? What inspired you to keep going, even when you wanted to give up?
My initial motivation was not being able to find clothes liked in my size. I started my journey, and after seeing how much better I felt, I kept going. It felt GREAT not to get winded taking the stairs. That feeling alone kept me going even when I wanted to give up. 
How did you change your eating habits? What did your workout routine consist of?
To start my journey, I cut out nearly all dairy. I also began walking and taking the train instead of driving. Next, I worked my way up to having a gym membership. 
Along with cutting dairy, I tracked my calories with My Fitness Pal and synced it with my Fitbit. I also started volume eating (choosing grapes over raisins, etc.) Some of my favorite healthy foods are air-popped popcorn, seaweed chips, and kale chips. Also, I replaced candy bars with Lara bars. 
Eventually, I started taking Orange Theory fitness classes. I worked my way up to three orange theory classes a week, and I jumped rope 1-2 days a week.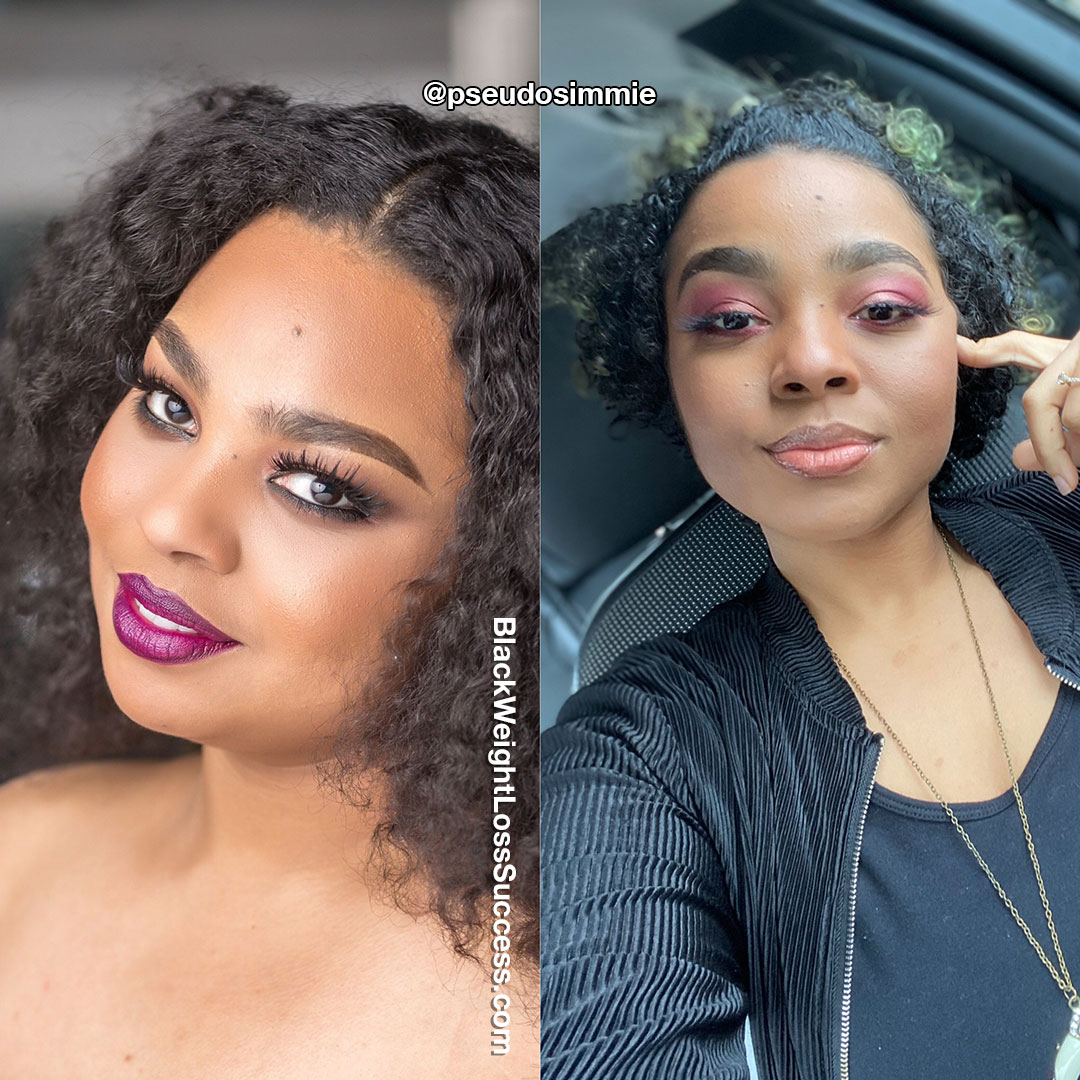 What was your starting weight? What is your current weight?
My starting weight was 240 pounds, and my current weight is 165 pounds.
What is your height?
I am 5'4″.
When did you start your journey? How long did your transformation take?
This journey has taken me over a year and a half, and I'm still working my way to my ultimate goal.

Is weight loss surgery part of your journey?
Weight loss surgery was not a part of my journey. 
What is the biggest lesson you've learned so far?
Consistency over perfection will always win. All you have to do is START. 
What advice would you like to share with women who want to lose weight?
My advice to all other women is that YOU CAN DO IT. Whatever your goal is, take small steps every day to get there because each step counts. 
Instagram: @pseudosimmie