Transformation of the Day: Taniesha lost 84 pounds. After her mom fell ill and ultimately passed away due to colon cancer, she found the motivation to focus on her health. She made fitness a top priority and committed to the Keto, staying under 20 grams of carbs per day.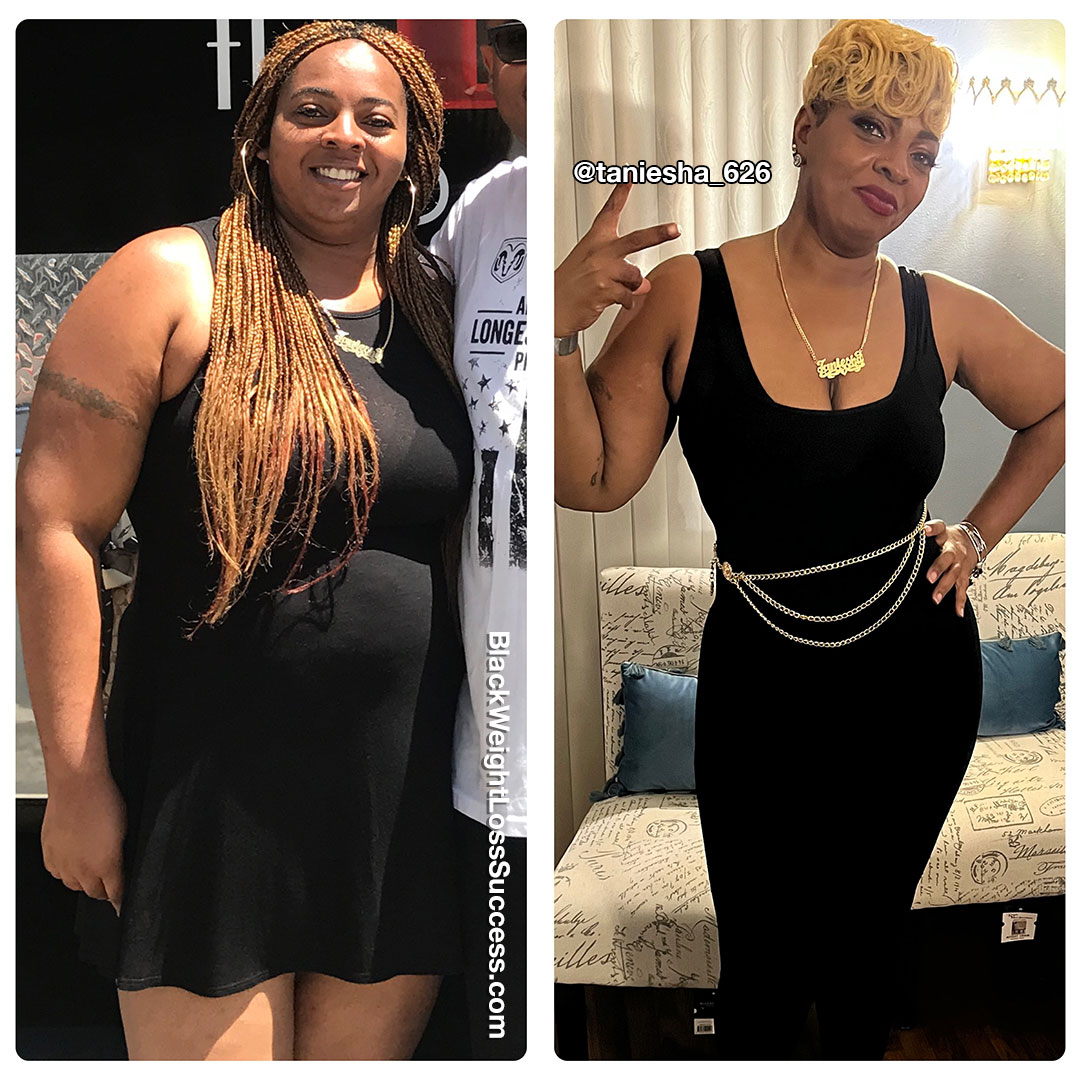 What was your motivation? What inspired you to keep going, even when you wanted to give up?
It feels like I've been dieting my entire adult life, with little short-lived success. When my mother got sick in 2018, I decided to take control of my diet and stopped eating meat. I felt better in general but only lost about 10 pounds. 
When she was ultimately diagnosed with colon cancer in 2019 and passed shortly after, I kicked myself into overdrive and went strictly Keto. My goal was to get off the three blood pressure medicines I was taking and live longer than my mother. 
How did you change your eating habits?
As I said, I went Keto. I stayed under 20 grams of net carbs per day while eliminating rice, beans, pasta, fruit (except berries), processed foods, junk foods, and anything containing high sugar levels. I did not have a single cheat anything for 1 1/2 years. Food had always been my happy place, so this was tough, but the results kept me going.
What did your workout routine consist of? How often did you work out?
In the beginning, I walked six days a week for 2 to 3 miles each day. I also rode my stationary bike for about 45 minutes daily. After a couple of months, I added hand weights, several YouTube exercise videos, and kickboxing.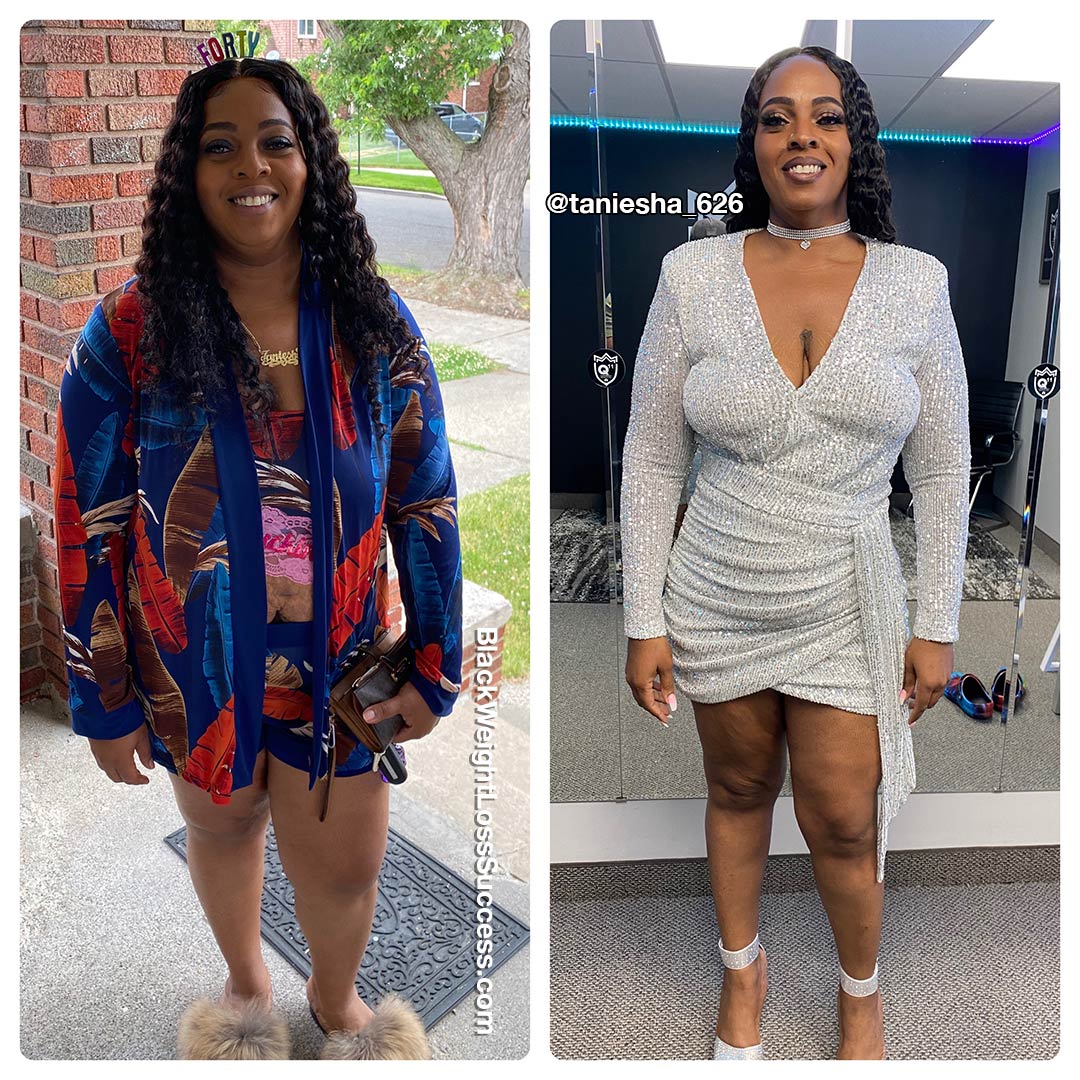 What was your starting weight? What is your current weight?
My starting weight was 264 pounds, and my current weight is 180 pounds.
What is your height?
I'm 5'7".
When did you start your journey? How long did your transformation take?
I began in April 2020. It took about ten months to lose the bulk of the weight. However, I am currently still going with this lifestyle to ensure I don't gain any back. 
Is weight loss surgery part of your journey?
No, it was not. 
What is the biggest lesson you've learned so far?
Weight loss or an overall healthy lifestyle, in general, is more mental than physical. Once I got my mind on board, everything else just followed suit. Also, looking at it as a diet will set you up for failure. It's hands down a lifestyle change, not a diet. 
What advice do you have for women who want to lose weight?
Try to focus on your "why" before starting your journey. Your "why" will help you stay the course when the days get rough and you want to give up. Your "why" will help shield you from the negative comments and energy some people give when your transformation starts to become more noticeable than they expected. 
And for goodness sake, just start! You don't have to start in some perfect way, but you do have to start. Also, don't be afraid to go at it alone. A partner or group is great, but you can be successful solo as well if you have to.
Instagram: @taniesha_626