Transformation of the Day: Thia lost 109 pounds. She's a registered nurse at a VA Medical Center. Her wakeup call came when she decided that she loved herself more than food. Now, she just wants to be an inspiration to the veterans she serves and others. Check out her transformation story.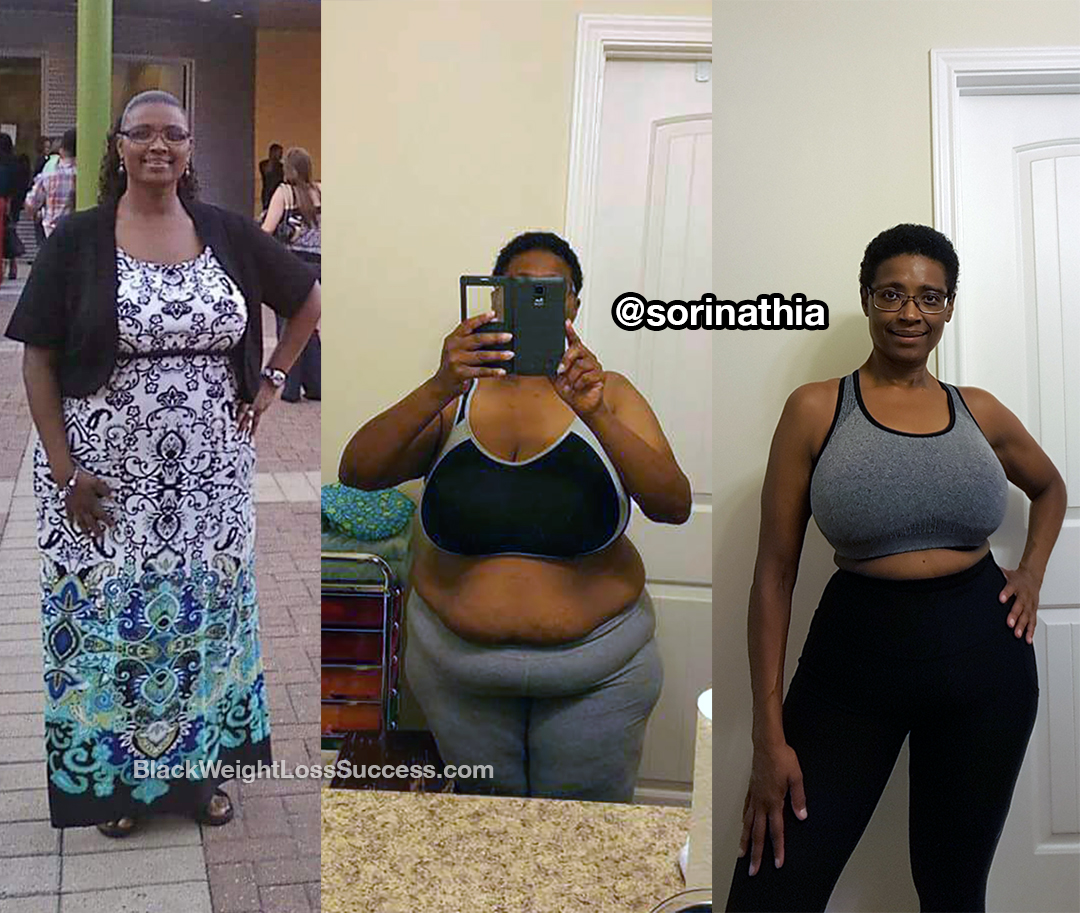 I've lost more than 100 pounds in 15 months. My starting weight was 267 pounds and my current weight is 158 pounds. My starting size was 24-26 and my current size is 8-10. My height is 5 ft, 4 inches.
I am a nurse at Michael E DeBakey VA Medical Center. Healthy eating, Thai boxing, Crossfit, weight training and drinking plenty of water worked for me. I live to be an inspiration to my VETERANS and others.
I woke up one day in March 2015 and decided that I loved myself more than I loved food. That was the defining revelation. I wanted to be free of the weight, once and for all. I started by meal planning, going to the gym and swimming. During this process, I was seeing a dietician monthly.
Eventually, I decided to have Gastric Sleeve weight loss surgery. It was performed on November 23, 2015. I stopped eating high fat, high carb foods and replaced them with more nutritious foods. I also started eating 4-5 small meals a day. My meals were made up things like lean meat, fruit, veggies, nuts, eggs and greek protein yogurt. I drank lots of water and protein shakes.
I workout 5 -6 days a week. I never thought I would crave working out and challenging myself to go further each week, but I must admit… I do. I'm currently working on gaining muscle to tone and burn more fat. My transformation is still ongoing.
My biggest lesson: I could have started this journey years ago. I was held back by the fear of failing, the fear of working out with people who are fit and the fear of looking like a fat fool. Now, when new people come to class, I help them and encourage them. I share my story with them because I come from where they are starting.
My advice: You have to make up your mind that this is a lifestyle. No stopping, ever. The key word is consistency.
As a VAMC registered nurse, I can now be an example for my veteran patients. They tell me now I inspire them to follow a healthier diet and that makes me proud.
GET BUSY LIVING OR GET BUSY DYING.
Instagram: @sorinathia