Transformation of the Day: Tiffany lost 57 pounds in 4 months. This mom of 3 wasn't comfortable in her own skin, so she decided to do something about that. Check out how she got results.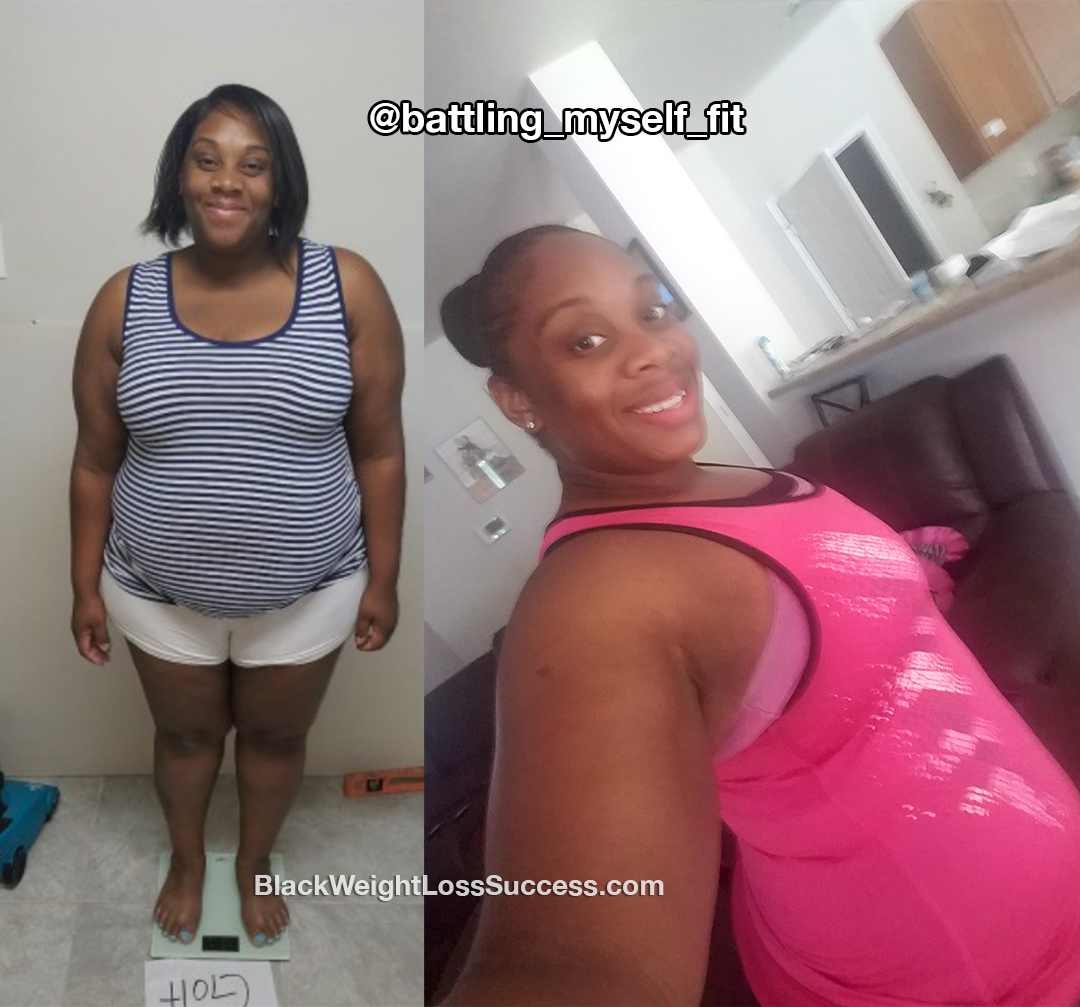 What was your motivation?
My motivation was being uncomfortable in my own skin. I hated looking at myself. I would think, "What have I done?"
What inspired you to keep going when you wanted to give up?
Family. Every year we go on a big family trip and it's always in December. Last year, in December 2016, I felt horrible. I was scared to ride any ride at the Disney park because of the weight limits.
How did you change your eating habits?
I cut out junk food and soda. I also counted my calories. I cut out bread and rice. Instead, I started eating more vegetables.
What did your work out routine look like?
I worked out 6 days a week. I used the elliptical for at least an hour and a half each day. I did daily weight training as well. I used the Turbo Fire DVDs 2 times a week, but the elliptical was my main tool for cardio. I also have done DietBet for motivation.
What was your starting weight? What is your current weight?
My starting weight was 311 pounds and my current weight is 254 pounds. My height is 5'4″.
How long did your transformation take?
My journey started in May 2017. I began on Mother's Day, actually. From May 2017 to September 2017, I've been working. I met my first goal of 260 pounds and I've lost a few more pounds since then.
What is the biggest lesson you've learned?
Never give up. Anything is possible.
What advice do you have for others who want to lose weight?
My favorite quote ever is, " The pain of being overweight is far worse than the pain of working out."
Instagram: @battling_myself_fit