Transformation of the Day: Olivia lost 100 pounds. We've been following her journey since 2015, and her story is a testament to the fact that long-term weight loss is possible. She shared with us how her eating habits and fitness routine have evolved over the years to help her maintain her success.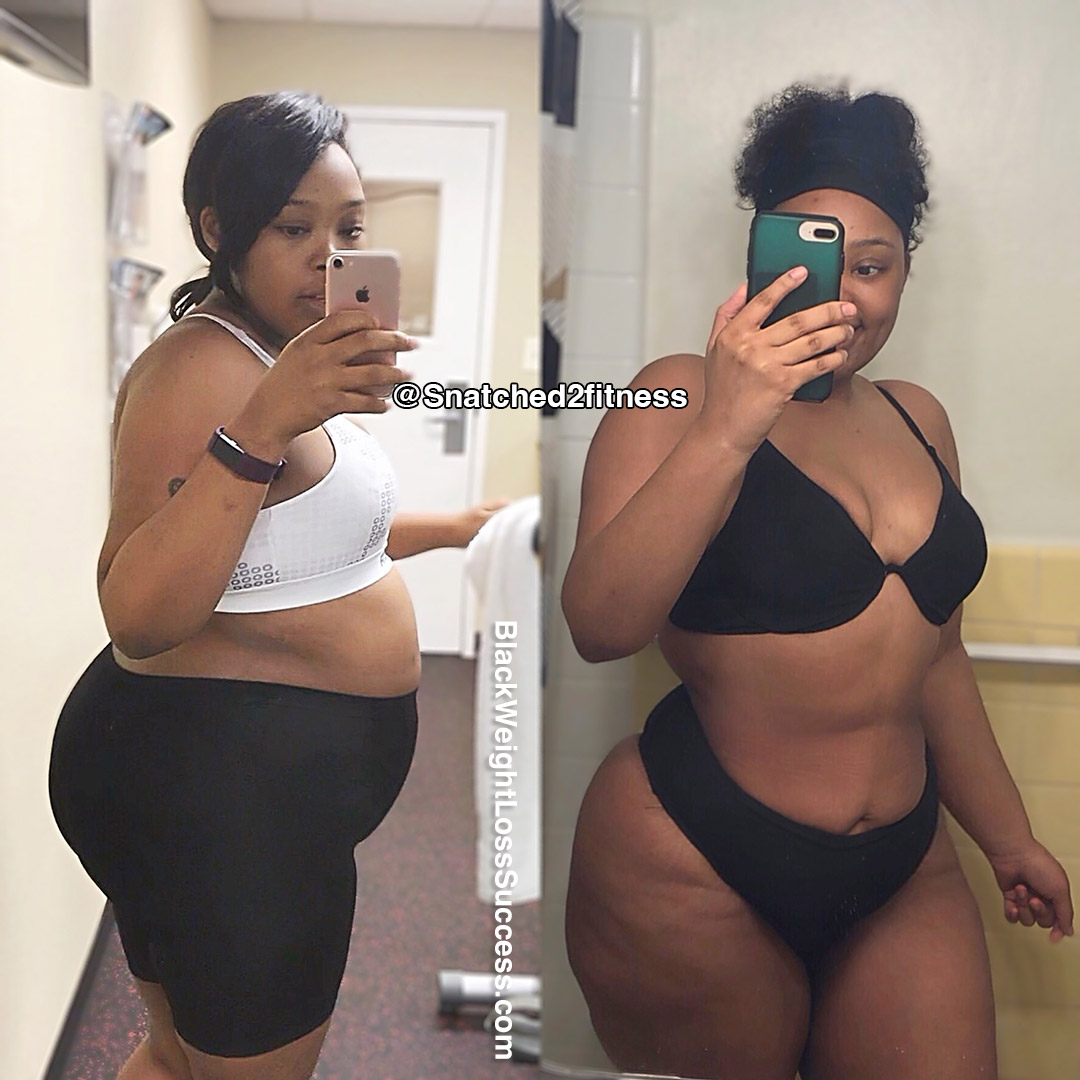 What was your motivation?
I just got tired of making excuses as to why I couldn't live a healthier lifestyle. My whole life, I was obsessed and always had so much self-doubt about losing weight. So I challenged myself to want more and started my weight loss journey during my senior year of college.
What inspired you to keep going, even when you wanted to give up?
My weight loss group encourages me to stay on track and holds me accountable. Also, I would catch myself reflecting on my past life and how I felt when I was overweight. I use those thoughts as motivation because I don't want to feel like I have to limit myself because I'm overweight.
How did you change your eating habits?
When I started my weight loss journey, I did low carb for the first 2-3 years and lost 60 pounds. Then I switched to intermittent fasting (16-hour fasting – 8-hour window to eat). I don't follow low carb anymore. I just make healthier decisions about the foods I choose to consume, but I do enjoy low-carb meals from time to time.
What did your workout routine consist of? How often did you work out?
Walking! I was too shy to start in the gym, so I would walk every day to reach 10k steps a day. Once I got comfortable by month 3, I was in the gym full time doing cardio and participating in classes (spin class and Body Pump). I worked out Monday-Friday for 60 to 90 minutes.
View this post on Instagram
What was your starting weight? What is your current weight?
I weighed 256 pounds when I officially started my weight loss journey, but my heaviest was around 285 pounds. I was too ashamed to admit that for a while. My current weight is 188 pounds.
What is your height?
I'm 5 foot 5 inches tall.
When did you start your journey? How long did your transformation take?
I began my weight loss journey summer of 2015. (June, to be exact). It took me nine months to lose 100 pounds.
Is weight loss surgery part of your journey?
No, my weight loss journey is 100% natural. It required a lot of sacrificing my favorite fried foods and old habits, but in the end, it made me stronger. Of course, I still have cellulite and hip dips, but I'm proud of myself for coming this far.
What is the biggest lesson you've learned so far?
Get your mindset right for the journey! Weight loss is more than physical changes to your body. I learned a lot about myself while losing weight. I also learned to keep a positive mindset because there will be days when you feel like giving up if you don't see results fast enough.
What advice do you have for women who want to lose weight?
Don't entertain self-doubt and stay consistent! We are our own biggest critics and tend to be hard on ourselves. Instead, learn to embrace your body throughout the journey. Also, look at losing weight as a lifestyle rather than some quick fix.
Instagram @Snatched2fitness
YouTube: OliviaPatrice
Blog: OliviaPatrice.com