Transformation of the Day: Tyiesha lost 48 pounds. She promised her fiancé who passed away earlier this year that she would embrace a healthy and active lifestyle. By going vegetarian, using the Shred plan and working out, this Alpha Kappa Alpha soror is working hard to keep her promise. Check out her journey.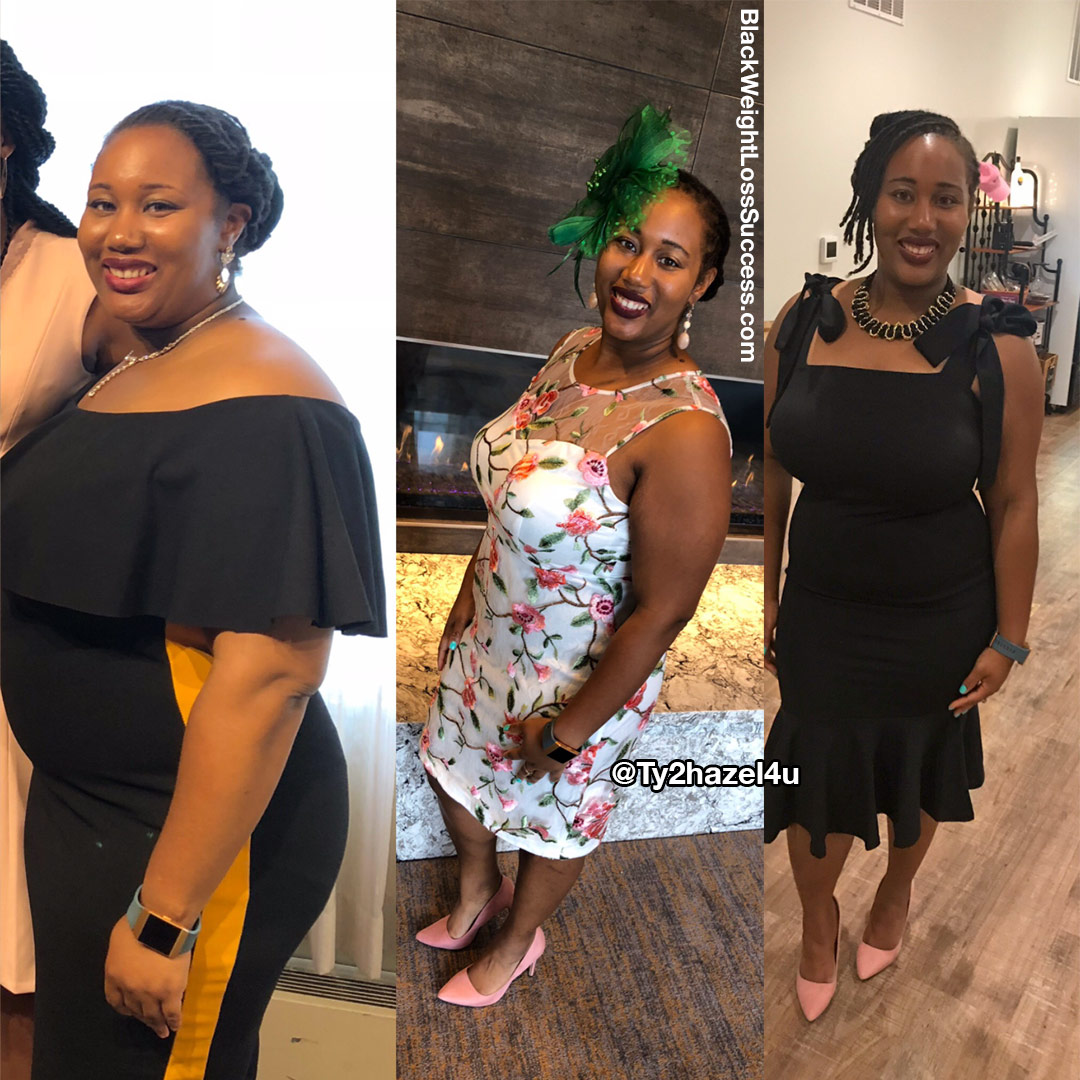 Starting weight: 235 pounds
Current weight: 187 pounds
Goal weight: 165 pounds
What was your motivation? What inspires you to keep going, even when things get tough?
I began my fitness journey in April 2018 for three reasons:
1. For obvious health reasons. At my heaviest, I weighed 235 pounds standing at 5'3″.
2. I made a promised to my fiancé who passed away in February 2018 that I would live a healthier and more active lifestyle. I did everything in my power to keep my promise.
3. I needed a positive distraction to channel my energy into.
To help me stay on track to lose 70 pounds in a year, I turned to my family who have been my backbone through the ups and downs. My mother is my workout partner, and my brother is my trainer. With both of them cheering me on, I know I will be where I would like to be.
How did you change your eating habits?
I became a pescatarian/vegetarian. Since April, I alternated between eating fish and eating vegetarian-friendly meals every other month.
I followed the Shred Diet and Super Shred Diet by Dr. Ian Smith. In the past and I was able to lose 45 pounds on the Shred plan, so I wanted to give it another try to jump start my weight loss journey again. I cut out sugary drinks and increased my water intake by drinking a gallon of water a day. I started eating more fruit and veggies. I also drank protein shakes as meal replacements.
What did your workout routine look like?
I work out five times a week. Three days I am with my trainer and two days I take a Zumba class at the gym. My brother/trainer's workout style consists of HIIT and weight training routines.
What is the biggest lesson you've learned so far?
It takes a lot of hard work to get in shape, but the results are very rewarding. The way I look in and out of my clothes keeps me motivated to reach my goal.
What advice do you have for other women who want to lose weight?
Don't let your excuses keep you from reaching your fitness goals. Stay focused, and surround yourself with positive people. Join a weight loss support group at church, work, or even on social media to keep you motivated throughout your fitness journey!
I started following the Black Women Losing Weight page in April once I became serious about my fitness journey.  I check the page daily for motivation and fitness tips. I am so proud of my weight loss journey. I hope that my story can motivate others to reach their fitness goals.
Instagram: @Ty2hazel4u