Alicia lost 35 pounds. The extra pounds made this mom of two feel insecure, depressed and uncomforable. Her motivation came from a determination to be a healthy example for her family. Working out at home, meal planning and clean eating worked for her. Check out her journey.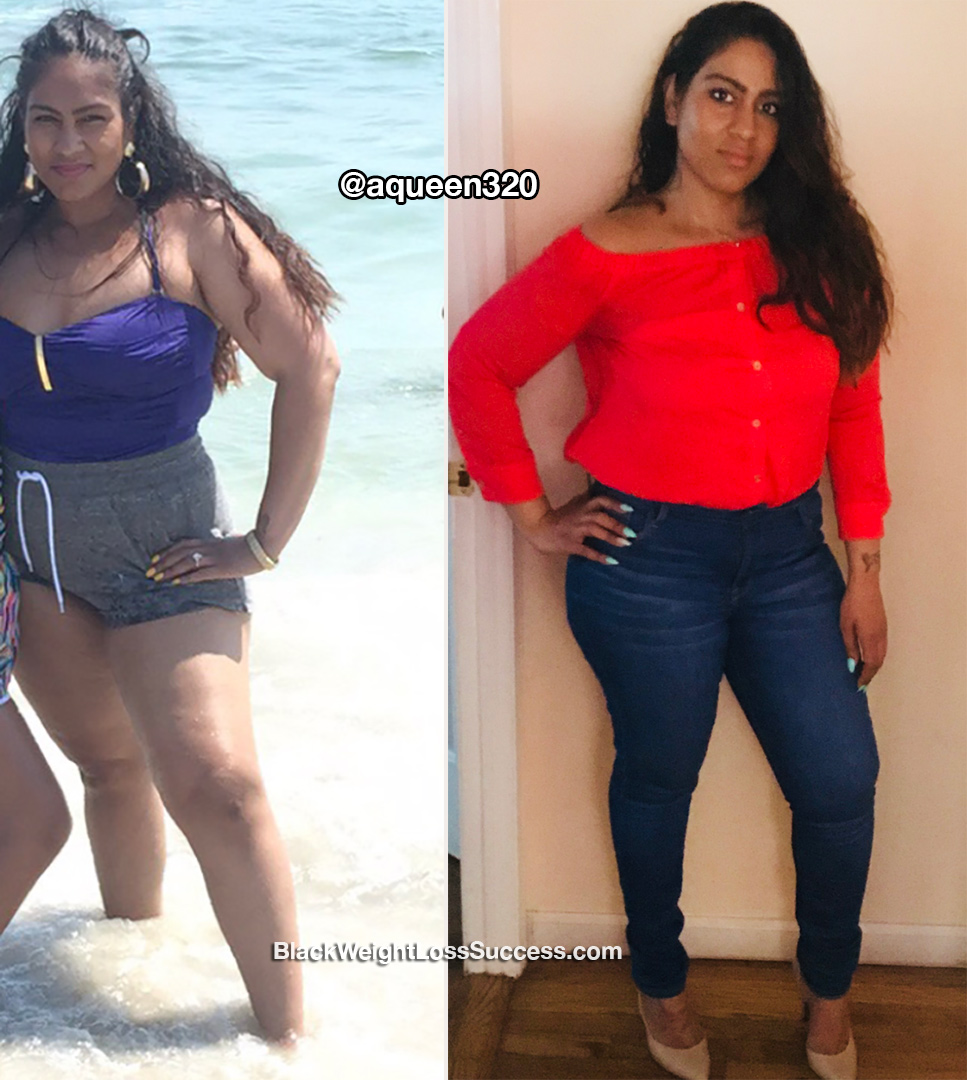 What was your motivation? What inspires you to keep going when you feel like giving up?
After having my 2nd daughter and weighing close to 200lbs, I became very insecure and depressed. My inspiration for not giving up is to show my family a healthy lifestyle and to be a role model for my girls.
Also, I started my weight loss journey in the summertime. Every time I would go to an event or function, I had to try on a million outfits and wear my spanx… and my waist trainer. I felt so uncomfortable. I told myself to keep going on this journey so that I could feel comfortable in my clothes and be able to breathe.
When did you start your journey?
July 2017.
What did you do in terms of exercise?
I signed up with a health and fitness coach and found a home based workout program that worked. I workout 5 to 7 days a week for 30 minutes a day, in the comfort of my home. I follow a meal plan with portion control and eating clean foods. Each day, my program had a different workout that focused on different areas of the body… abs, butt, arms, etc.
How did you change your eating habits?
I started drinking a lot more water. I didn't buy any sweets, ice cream, chocolate, etc. Nothing was in the house that could tempt me. I started eating smaller portions, but with a little bit of everything from my program's meal plan.
What was your starting weight? What is your current weight?
My starting weight was almost 200 pounds, and now I weigh 165 pounds. I'm down 4 dress sizes and my height is 5'5".
Because I know the struggle so well, I became an online health and fitness coach. I'm excited about the women I'm helping on their health journeys. Coaching also helps me with my accountability.
What is the biggest lesson you've learned so far?
My biggest lesson I learned is to not sell myself short and to stop doubting myself. I know that I am capable of doing anything as long as I try.
What advice would you share with women who want to lose weight?
I've given up on myself so many times, saying "I'm never going to lose this weight". Women in this struggle, please don't give up. Each day, tell yourself "You got this! You can do it!". Little by little, you'll get there.
Instagram: @aqueen320