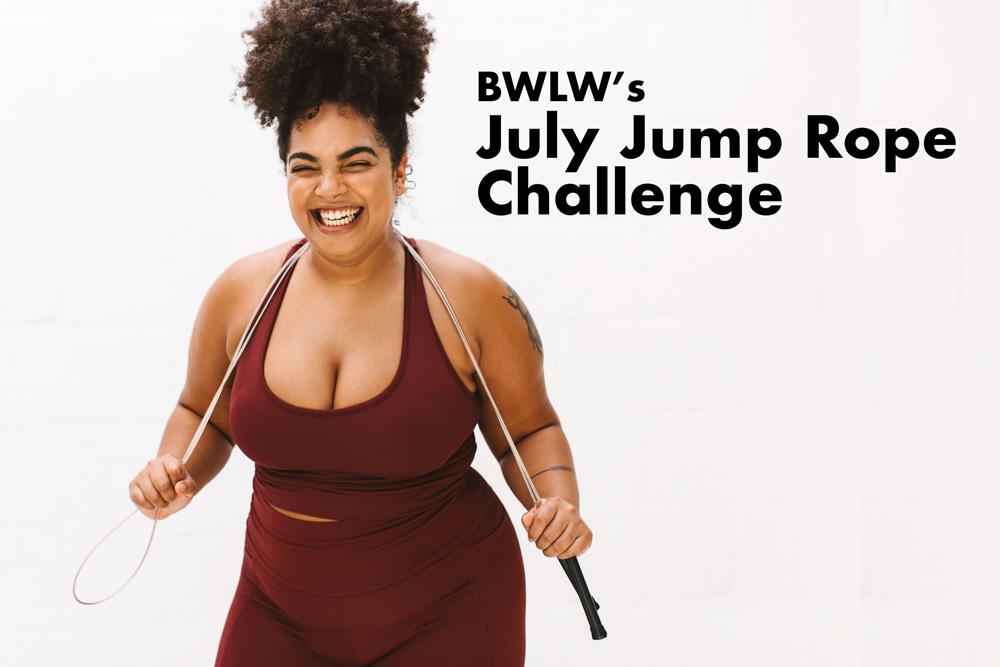 BWLW Sisterhood, This month we will commit to our first Jump Rope Challenge. The goal of this challenge is to encourage you to add jump roping to your current workout routine for a minimum of 21 days, July 5-31, 2022.  AND…Don't worry! If you're a beginner or if you can't jump rope, we have you covered. (more info below) No sign-up required for this self-guided challenge.
Join us! Check-in Nightly for accountability and share your daily totals in our Facebook group: www.facebook.com/groups/blackwomenlosingweightofficial
(Answer ALL of the entry questions to join the group.)
Disclaimer: Before starting any exercise program, please consult with your doctor. We cannot be held responsible for any injuries resulting from attempting this exercise routine. If you have injuries that could be worsened, are pregnant, have knee issues, or are suffering neck and back pain, you should speak with a professional trainer about what workouts would be best for you. Do not attempt if you have current injuries, past surgeries, or other physical issues/health issues that could be affected by exercise. Don't forget to stretch before and after working out to avoid injuries. If you feel pain or severe discomfort, STOP.
Jumping rope has many benefits.
Raise your heart rate
Build endurance
Improve your coordination
Build stamina
Add a burst of intensity to your workouts
Work out almost anywhere
For maximum flexibility, YOU will create your own daily goals for this challenge and track your progress. Each day you will record how many jumps you complete and/or how much time you spend jumping rope. Print out the daily tracking calendar to record your total jumps/total time. [Download the PDF] 
Add jumping rope to your workouts for a total of 21 days. You don't have to do them consecutively! Rest days are important.
Can't complete all 21 days? Just do your best.
Work at your own pace. It's not about how long you work out or how many jumps you take. It's about consistency. Adding 2-5 min of jumping rope to your workout is an accomplishment.
I suggest interval workouts. You determine the time frame/number of jumps that works for you. Work at your own pace!!! Here are some examples…
Start with 60 jumps a day and add 20 per day.
Start by jumping rope for 3-5 minutes total. Break the time down into 20, 30, or 60-second intervals. Add one additional interval each day. Day 1 = 3 min. Day 2 = 3.5 min. Day 3 = 4 min… and so on.
20 seconds of jump roping and 20 seconds of rest for 5 minutes. Use it as a warmup for your usual workout, or do it at the end.
Four sets – 50 jumps with 30 seconds of rest between sets. = 200 jumps
Alternate intervals of 30 seconds and 60 seconds of jumping rope with 1 minute of rest in between for 10 minutes.
Six sets – 50 jumps followed by 60 seconds of rest.
Can't jump rope?
Do intervals of another exercise. Step jacks and mountain climbers are two great options. Here's a great example of a low-impact workout with intervals of step jacks.
Ready to join us?
You will need a jump rope for this challenge.
You'll also need a timer. Use the timer on your phone or a free interval app like Tabata Timer. There are also web-based timers, like this one. 
Need a Jump Rope? Check out these options.*
Hey Beginners!
If you are a beginner, good form is essential. Take a look at some YouTube videos on jump roping for tips and workout routines.
Here are some great tips for beginners.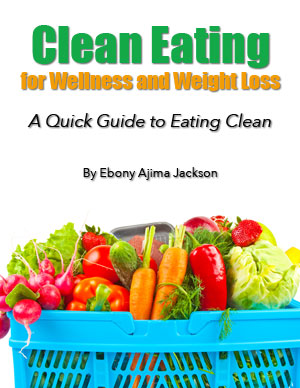 What should you eat during this challenge? If you have a nutrition plan/diet that works for you, stick with it. If you don't have a plan, start with the basics – Clean up your eating habits and eat more healthy, whole foods. If you want to learn how to cut out processed food and fast food while not feeling deprived, read our helpful E-Book, "Clean Eating for Wellness and Weight Loss".
---
Leave a comment below and tell us you are joining this month's challenge. Thank you in advance for joining us.
*This article includes Amazon Affiliate links. If you make a purchase, we may receive compensation. It's one of the ways we keep the lights on.