Transformation of the Day: Christine lost 35 pounds with Keto. After years of trying without success, she found herself giving up. Eventually, she decided to give low carb, high fat eating a try. Combined with cardio and strength training, she found that the low carb lifestyle works for her. Check out her story.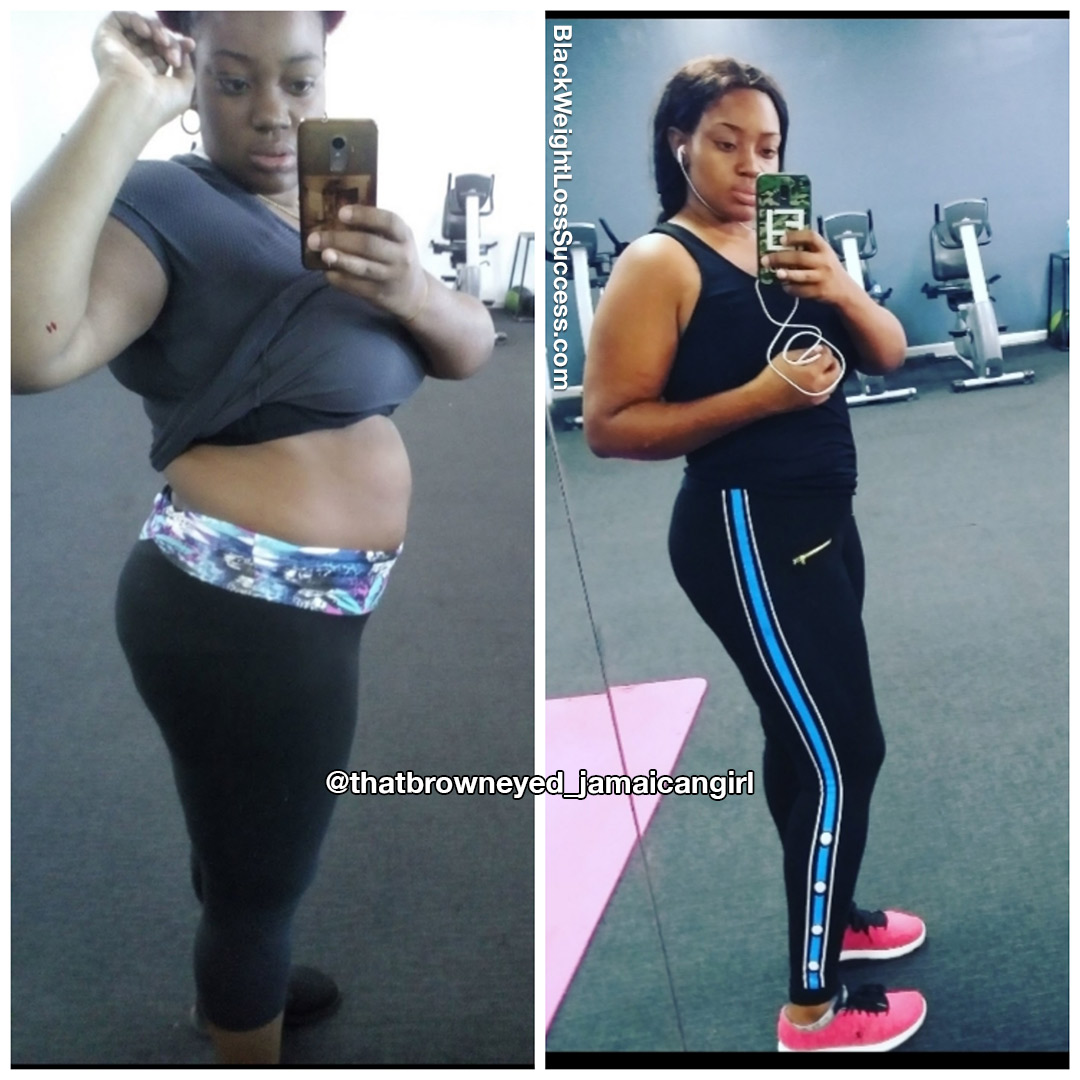 I've always been fat, and several people told me that I was born to
be big. I lost hope after trying pretty much every fad diet and weight
loss pill. Not even going to the gym helped. After seeing little to no
progress, I decided to give up on trying to lose weight, and that's when I
hit my highest weight of 230 pounds. I am 5ft, 7 inches tall so I actually reached obesity.
When I heard about Keto, I was reluctant to try because I was scared that
eating so much fat would cause me to gain more weight. However, at this
point, I had been going to the gym religiously for three months without shedding a pound. I was almost at the point of frustration again.
One day I saw my coworker, and he asked why I hadn't tried Keto. That's when it hit me. I thought, "Maybe it wouldn't hurt to try to for just a week. Within my first week, I was down by 10 lbs, which I knew was mostly water weight, but it was weight loss for me regardless. I realized then and there that Keto was my savior.
My journey officially started in March 2019. Within six weeks, I lost 30 pounds. I had 20 grams of carbs (or less) per day and maintained a 1500 calorie diet. I did not use any supplements to aid my weight loss.
I did 80% cardio and 20% strength training during the six weeks. I worked out five days a week.
I currently weigh 195 pounds. I am a whole new person, physically, mentally, and emotionally. I still want to lose another 25 pounds, but I'm mainly focusing on shaping my body with strength training for the moment.
My biggest lesson is that you have to do your research and stick to what you have learned. People will always want to give you advice about
weight loss. Even if they are knowledgable about the topic and they may
not only confuse/discourage you, but they could start you down the wrong path.
My advice to women trying to lose weight is to do what works for them. Try
different methods until you find a routine/diet that works for you and is
maintainable. Diet is truly 80 percent of what makes a weight loss journey successful.
I just wanted to share my weight loss journey with the hope of motivating
someone, anyone.
Instagram: @thatbrowneyed_jamaicangirl