Update June 2020: I want to give a huge shout out to Deandra. She recently gave birth to twins. She is on that snapback journey and looking great already.
---
Transformation of the Day: Deandra lost 57 pounds. After a breakup, she found herself at a low point. She started working out with a trainer, eating healthier food, and the results she achieved just motivated her to keep going. Check out her story.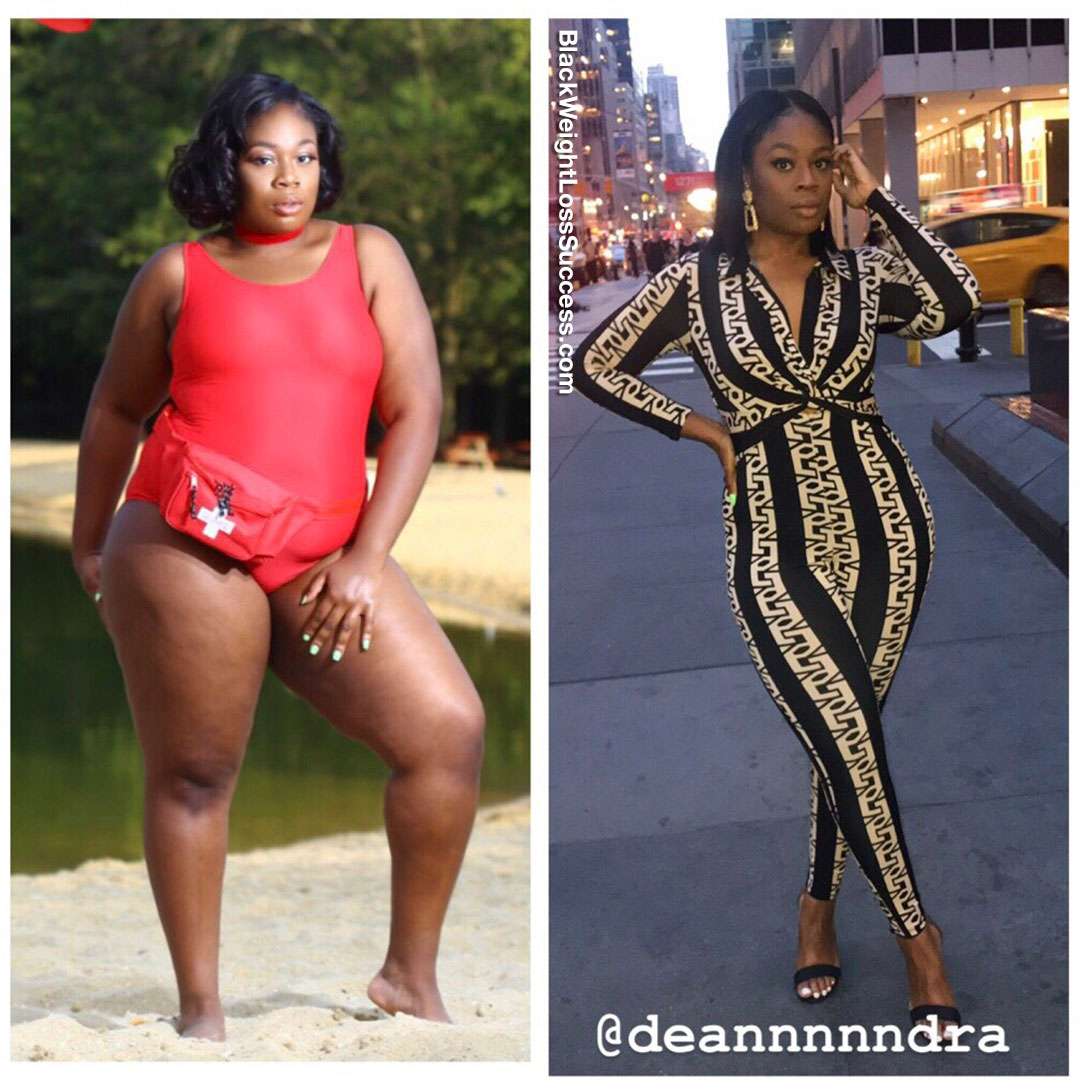 What inspired you to keep going, even when you wanted to give up?
I hired personal trainers, so when I wanted to give up or was lacking motivation during a workout, I had them there to push me. Also seeing my results encouraged me to keep going because I wanted to keep getting to my next goal.
When did you start your journey? How long did your transformation take?
In 2017 after a breakup, I was lacking so much confidence and was at a low point. I started using the gym as an outlet, and I have not stopped since. It took me about 1 year to really start seeing the body that I was going for. Now, it's just about maintaining and toning up.
How did you change your eating habits?
I didn't use a specific diet. During the week, I kept it as healthy as possible (limiting meat intake and eating healthier meal options.) On the weekend, I would be a little more lenient and enjoy some of the foods I loved. I'm a sweets type of girl. Also, I only drank water!
Tell us about your workout routine.
In the beginning, I was working out 4 times a week – twice with a personal trainer and twice on my own. Once I started really dropping the weight, I slowed down to 2-3 times a week (This is something I'm not 100 percent proud of, and I want to get back to 4 days a week) I really started to love fitness, and now I help others workout!
What was your starting weight? What is your current weight?
My starting weight was 235 pounds, and my current weight is 178 pounds.
What is your height?
5 ft, 6 inches tall.
Was weight loss surgery part of your transformation?
No surgeries. All natural.
What is the biggest lesson you've learned?
That you have to love yourself every step of the way! You can lose 100 pounds, but you won't ever be satisfied until you love yourself at whatever stage you are in. Also, don't be so scale conscious (still learning). INCHES MATTER!
What advice would you like to share?
Consistency is EVERYTHING. Once you start, don't stop. Even if you slow down, don't stop. The body you want will not come overnight. Also, don't compare your body to people on social media!
Updated Instagram: @itsdeemonae